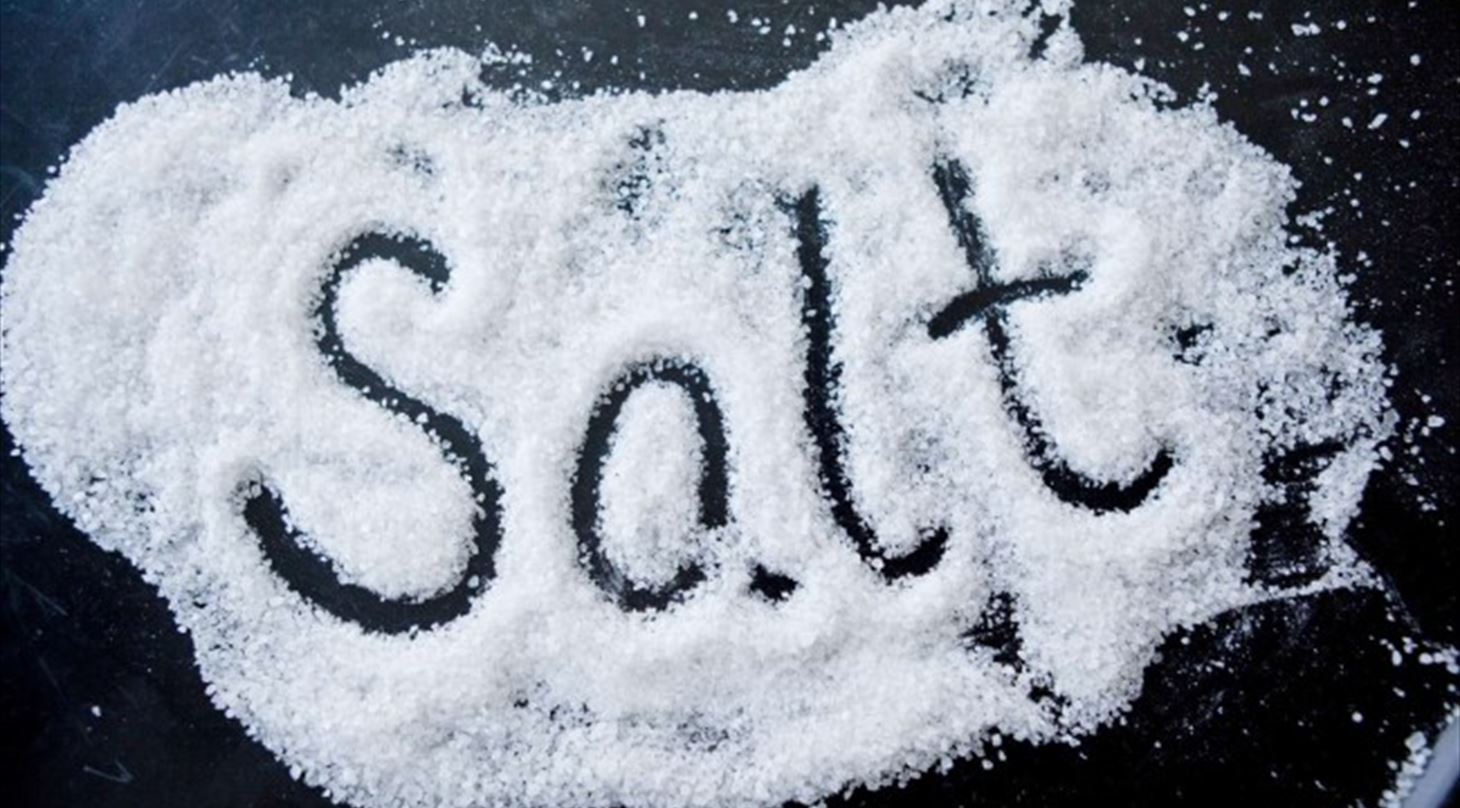 Reduce Salt Content
We review your recipes, take out unnecessary ingredients and reduce the salt and fat content.
Keep it simple
DMRI has demonstrated a potential for substantial salt and fat reduction, without negative effects on sensory properties, safety, shelf life or yield.
By experience, many industrial recipes suffer from excessive use of additives and ingredients. Often, many of them can be removed by carefully adjusting the recipe and manufacturing process.
Reformulation of your recipes cleans up your product label, yielding a number of advantages:
Compliance with regulatory limits – authorities gradually lower accepted levels of salt, fat and additives. How do you respond?
Meeting consumer demands – when consumers start to worry about additives or allergy, do not let them down.
Improving marketing claims – do not miss the chance of getting ahead of competitors introducing "less…" or "free from…" product claims.
Lowering the cost of ingredients and additives – basically, what is saved is earned!
DMRI has demonstrated a substantial potential for salt and fat reduction, without negative effects on sensory properties, safety, shelf life or yield.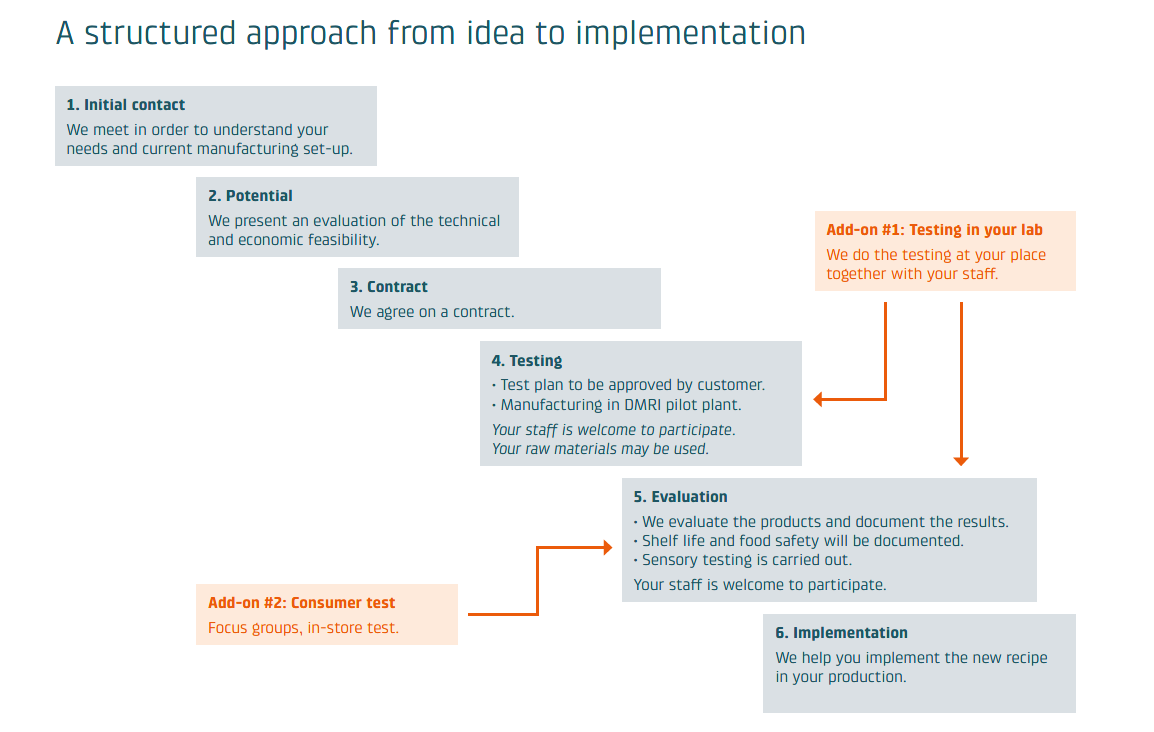 Depending on your needs and your own capacities, DMRI offers a full service covering
1., 2. and 3. Initial contact, Potential and Contract
– Independent evaluation of your recipes by experienced specialists to identify any potential for removing salt, fat or additives.
– Elaboration of reformulation proposal to be approved by your organization.
4. Testing
Test production in the DMRI pilot plant. We may use your local raw materials if requested.
5. Evaluation
– Scientific valuation of shelf life and food safety.
– Sensory testing of original vs new recipe in accredited laboratory.
– Documenting the new product properties (sensory, shelf life, safety, yield) according to your needs.
6. Implementation
Implementation of the new recipe in your manufacturing process.
Optional elements
#1 Testing production with your staff in our lab.
#2 Consumer preference testing in your markets.
DMRI consultants have extensive experience from the global meat industry, and they are independent of ingredient suppliers.