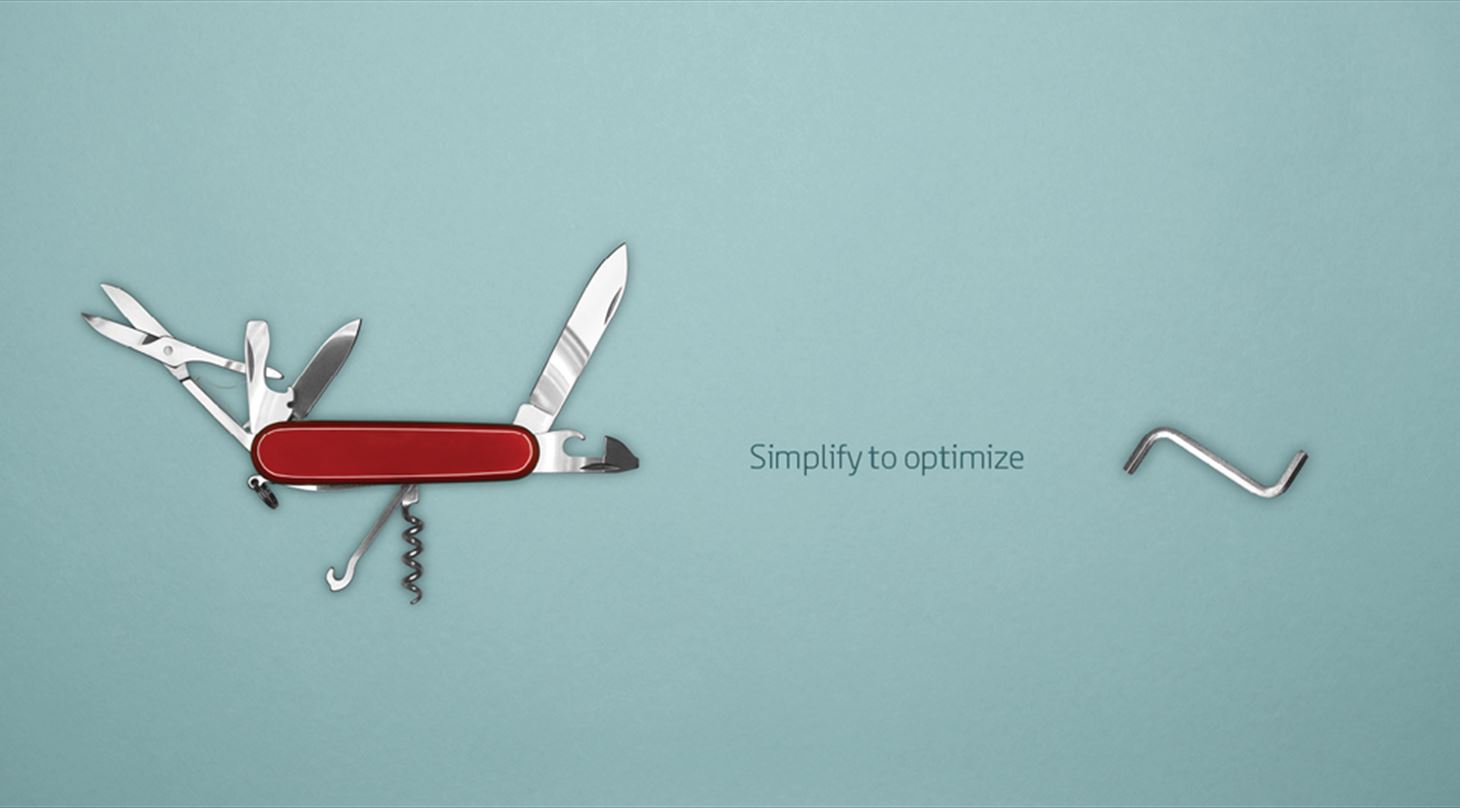 Simplimize – Simplify to Optimize
Simplimize is an operational method to optimize companies' portfolio through simplification in order to achieve lower costs and increase the ability to launch new products and services.
Focusing on the key markets, you remove the unprofitable products and focus on the profitable products and projects. Secondly, you tailor the product program by analysing the compounds of the existing products, sales, production, order processing and complexity costs. Lastly, we plan the product portolio in the years to come as we identify the most important technologies, modules and innovations for the company.
Lowering complexity through Simplimize is a prerequisite for effective and efficient digitalisation of the organisation, for preparing incumbent companies for disruption and for sustaining organisational growth.

More information
Read more about Simplimize (in Danish)