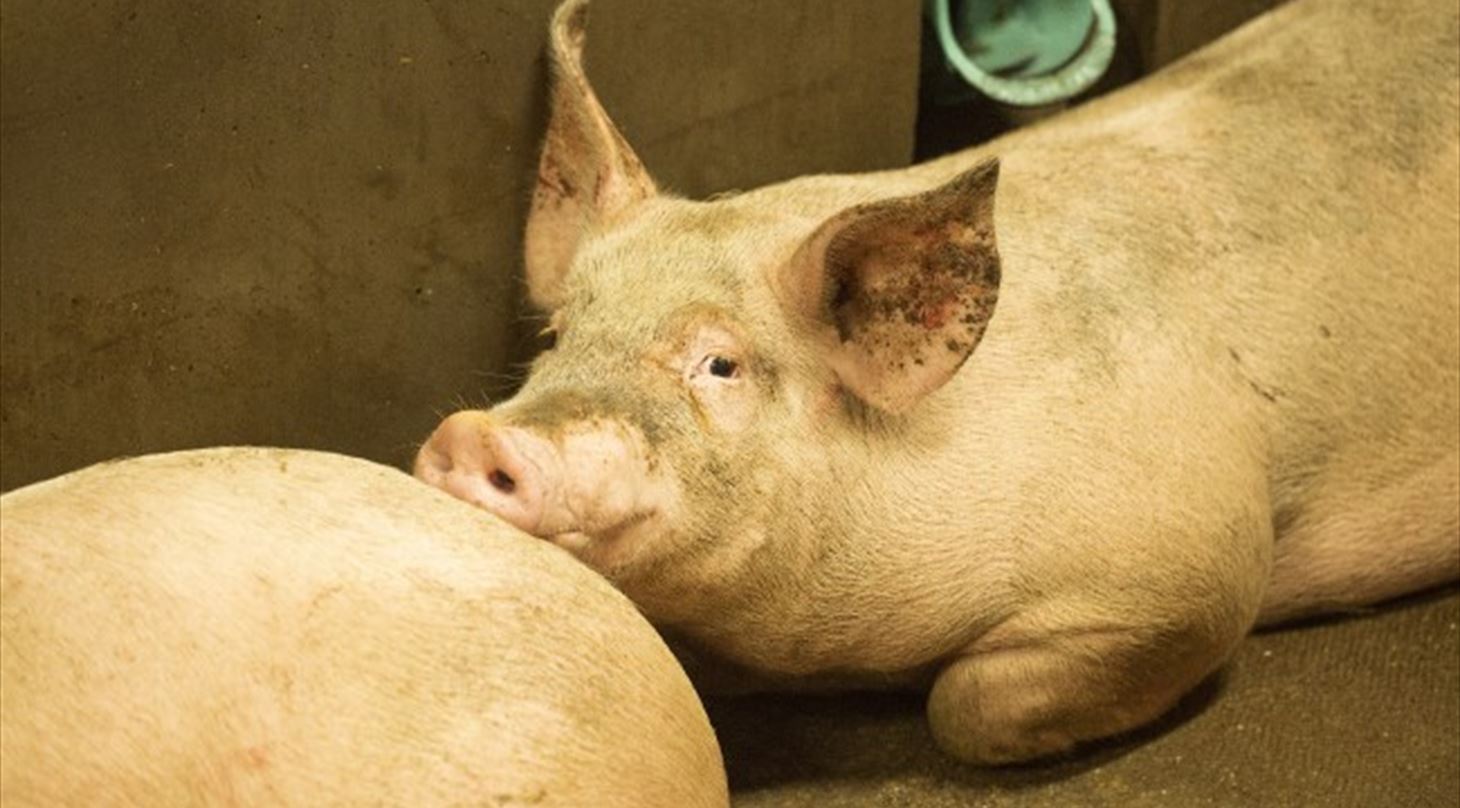 Slaughtering pigs in a humane way
In Denmark, the handling of pigs at the slaughterhouse is optimised with respect for the animal.
During unloading, the pigs are allowed to walk voluntarily to the pen. A well-designed slaughterhouse allows the pigs to be driven by their natural curiosity. The handler uses a paddle to further encourage the pigs to move.
The lairage pen is divided into small sections. After 10-20 min, most of the pigs are relaxed.
The pigs are driven up to the stunner by automatic push-hoist gates in the same groups as in the lairage. The natural behaviour of the pigs is used to encourage the pigs to move forward. A slight incline on the floor, no dark passages and room for the pigs to move forward.
Moving together in a group into the light of the stunner reduces stress.
The people working in this video are anonymised due to EU GDPR privacy regulations.