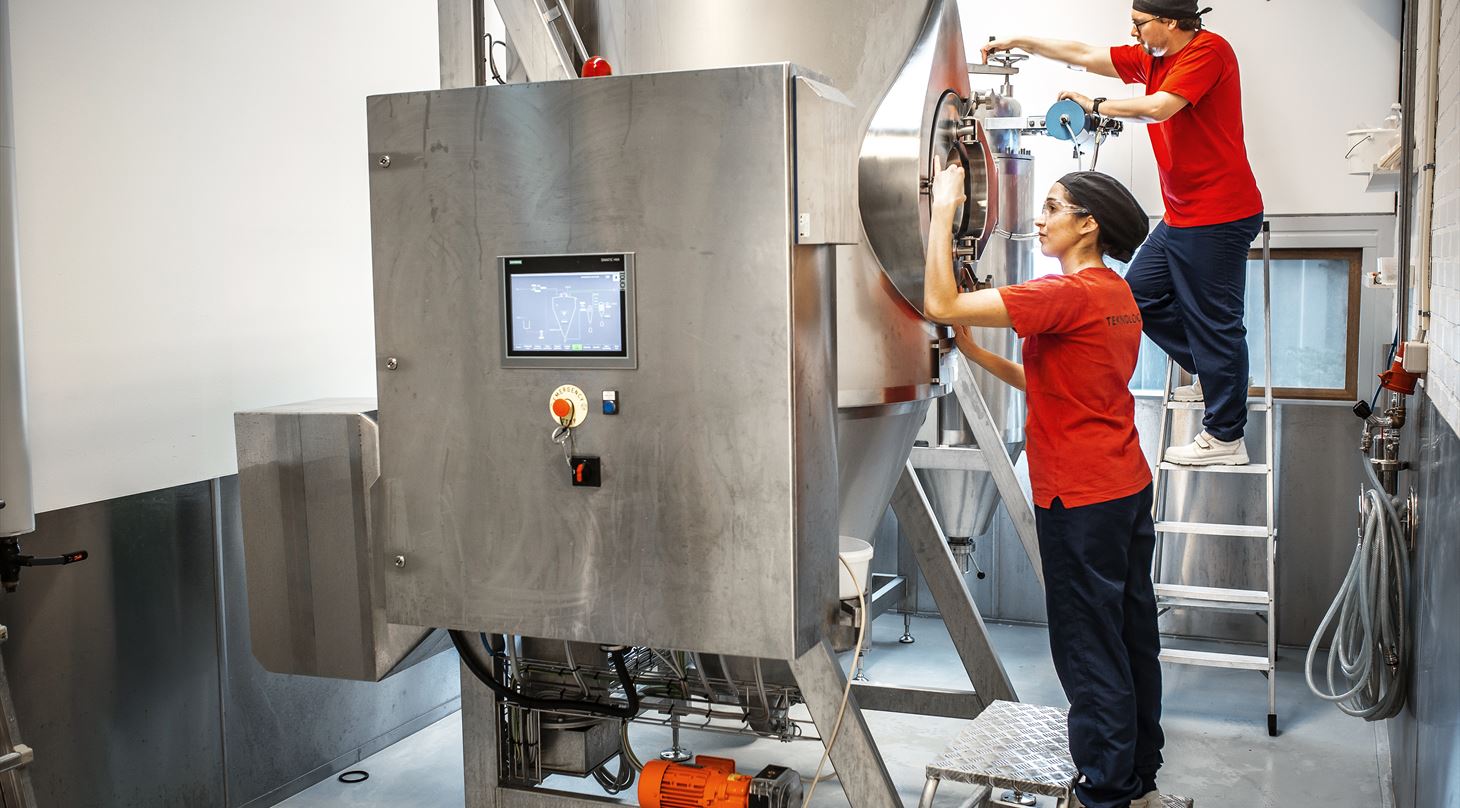 Spray drying in pilot scale
Spray drying is a widely used drying process and is used, among other things, in the industrial production of milk powder, instant coffee and washing powder. During spray drying, the water evaporates from a liquid, whereby the dissolved components in the liquid can be collected as a dry powder.
Danish Technological Institute owns a pilot-scale spray dryer. The spray dryer is food grade but can also be used for drying of non-food products. The spray dryer is equipped with a bag filter to ensure maximum yield.
It has a capacity of around 5-10 L/hour, and it is possible to produce quantities for application testing in a scalable setup.
How can Danish Technological Institute help you?
The spray dryer is a part of DTI's pilot plant for biorefining and is often the last process in the development of innovative products – either in through research and development projects or in direct collaboration with companies. It is also possible to do a single test drying of a specific solution, just as we also offer rental production over longer periods.
Offer and prices
Please contact Nikolaj From Petersen for an offer and further information.