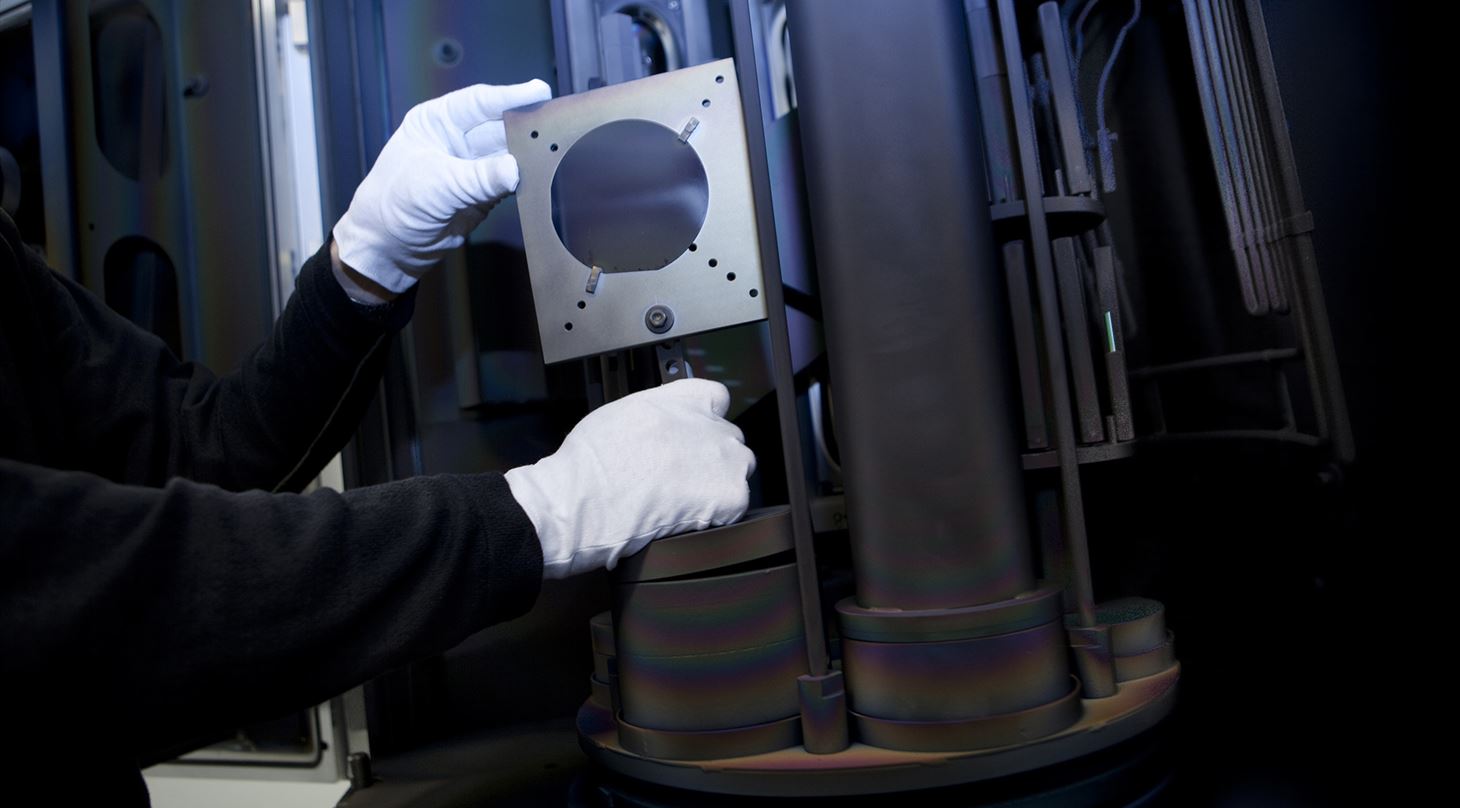 Surface Technologies - PVD Coatings, Plasma Nitriding, Wear Test
At the Danish Technological Institute, we offer many advanced techniques and processes for production of a variety of different surface treatments, among others hard, wear-resistant, corrosion proof and not least self-lubricating coatings for industrial production tools and components.
The production equipment at our Tribology Centre covers PVD, plasma CVD, ion implantation, IBAD, plasma nitriding and combination treatment and we offer numerous coatings such as CrN, TiAlN, DLC, TiN, TiCN, TiO2, Al2O3, YSZ, pure metal, etc.
The processes are applicable for e.g.:
Wear protection of tools for machining, cutting, punching, bending, bøjning?? etc..
Adhesion and seizing by processing of e.g. stainless steel and light metals.
Release and seizing in plastics moulding tools
Corrosion e.g. at air outlet in injection moulds
Seizing between machine parts of e.g. stainless steel
Wear and deterioration of machine components
Reduction of friction between movable parts
Lubricant-free contact surfaces
Process overview for tribological surface treatments

PVD processes
A vacuum process, where the coating is evaporated on the surface, giving unique properties such as excellent hardness, wear resistance, low friction, self-lubrication, good release, etc. The layer thickness is typically 3–30 µm, process temperature from ca. 100 °C to ca. 500 °C.

Plasma-CVD processes
A vacuum process for producing hard costing with thicknesses of ca. 3 µm by evaporation. The coatings prevent seizing/galling of e.g. brass or zinc. Very suitable for inside coating of holes. Process temperature approx. 500 °C.

Ion implantation In the accelerator ions are shot into a surface at very high energies. Thereby is obtained a surface with very good properties, such as increased wear resistance or significantly improved corrosion resistance. The treatment temperature is usually below 200 °C.

Plasma nitriding
A vacuum process, where steel parts are exposed to a socalled plasma at approx. 450-580 °C. The nitrogen and carbon, if any, will thereby diffuse into the surface and the hardness of the steel is increased significantly. Suitable for improving the wear properties of many tools and machine parts.

Decoating
At the Tribology Centre we are able to chemically remove most PVD and CVD coatings from numerous steel types without damaging the base material, even from polished surfaces. Is often used when renovating various tools.