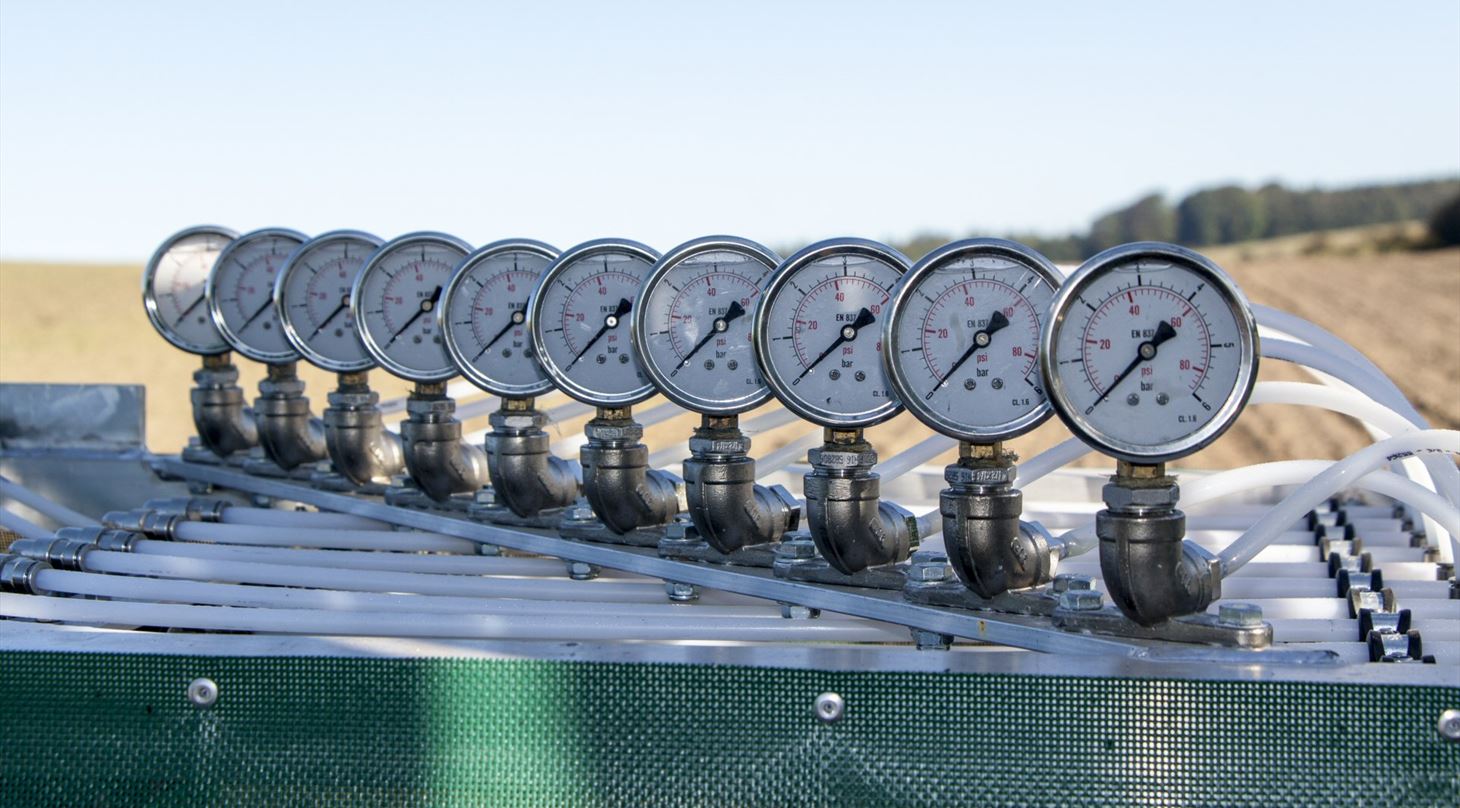 Testing pesticides in field trials
Independent testing of your pesticide is your tool to document your strategy. Get your products documented and validated through field trials in cereals, pulses, rape seed and maize. We both carry out small plot trial and large scale trials. Our spraying technique allows application up to 3 meter plant height.
Assessments and registrations are carried out according to accepted guidelines. For handling of data and statistical analysis, we are using approved tools such as NFTS, ARM, R and SAS. The scope of the study is agreed in accordance with your special needs, and carried out by our experts. All work is carried out with complete confidentiality.
GEP approval in field trials
Testing of products to be approved must be performed by a GEP certified unit. Since 2008, "Field Trials, Technology and Analysis" has been GEP certified in fi eld trials. We have experience with many types of trials, and we are updated on EPPO guidelines and can give advice on the choice of design and analytical methods.
We cover the whole process for planning trials in a wide range of agricultural crops, both under GEP accredited trials and other types of trials
Trial planning
Practical execution in field with precision spraying equipment
Registration of weeds, insects, plant diseases and pathogens as well as agronomical traits
Laboratory analyses of soil and plant samples
Yield measurement and quality analysis in all crops
Data collection, statistical analysis and reporting of results