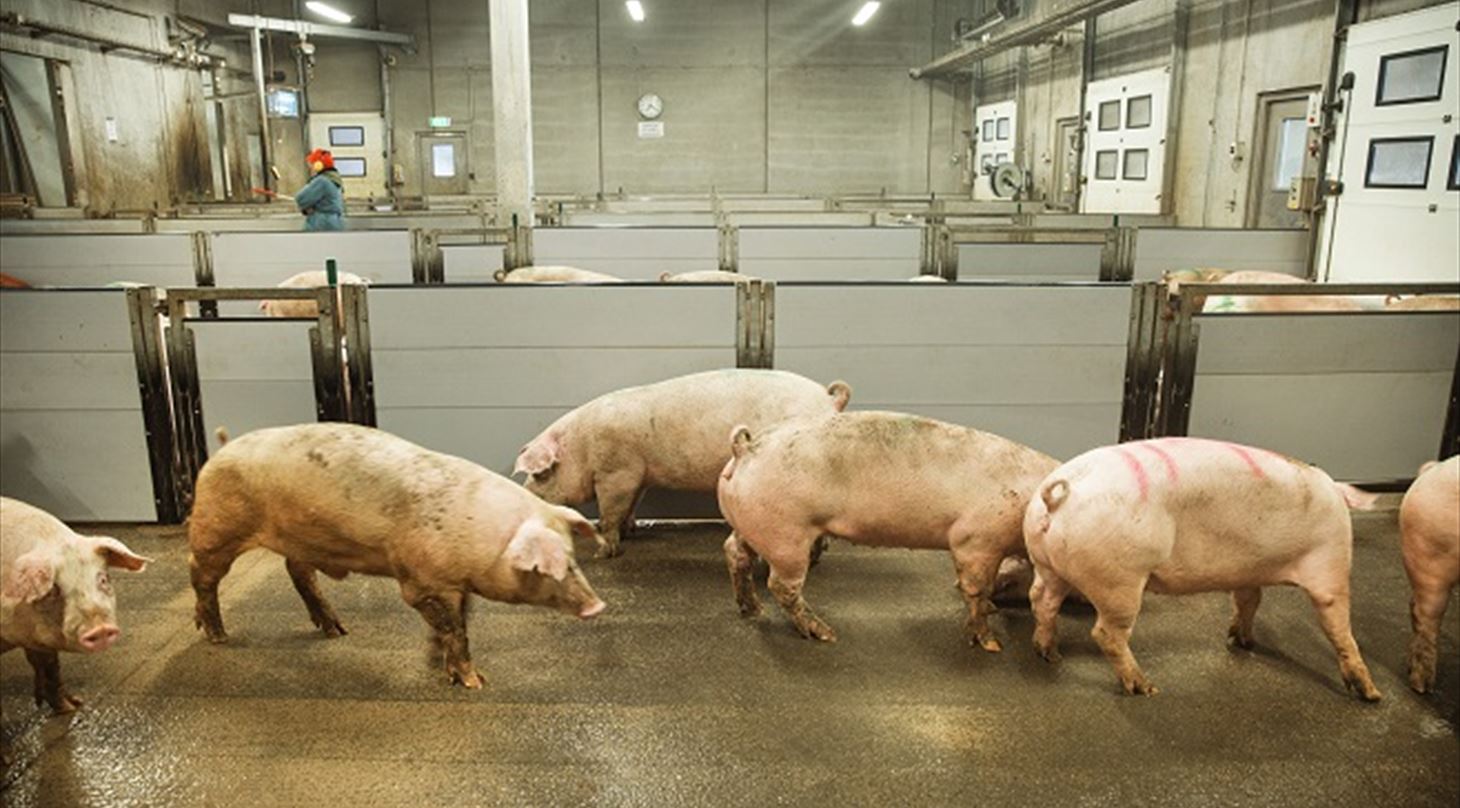 The Animal Welfare Team at DMRI
DMRI has a long tradition of working with animal welfare. We have developed several technological solutions that have improved the welfare of the animals for slaughter, such as handling slaughter pigs in groups and providing identification without tattooing. Our efforts were recognised in 2015, when DMRI received the prestigious Humane Slaughter Award.
The animal welfare team at DMRI consists of five dedicated people who work together with 120 other specialists to improve the welfare of animals on the day of slaughter.
Dorte Schrøder-Petersen is the team manager of the Animal Welfare Team. She has a background as a veterinarian and has a PhD in ethology (animal welfare). Dorte has practical experience with animal production from prior jobs in clinical practice and at abattoirs (meat inspection). Furthermore, she has a long experience of working with animal welfare and related politics, as she has worked as a special veterinary adviser in the Ministry of Environment and Food of Denmark.
Rikke Bonnichsen is a consultant in the Animal Welfare Team. She holds a MSc degree in Agricultural Science focusing on production animals. Rikke has practical experience of working with pigs at farm level and a long experience of working with animal welfare legislation and related politics. She has knowledge of animal behaviour, handling, feeding, killing and slaughter.
Claus Hansen is a consultant in the Animal Welfare Team. He has a background in applied research with on farm field trials in the Danish pig industry. He has a PhD in animal reproduction and long experience from projects on animal welfare, management regimes and management decision tools for farms as well as digitization in the farm industry. He has knowledge on usability of Precision Livestock Farming (PLF) for development of decision tools for farmers and farm advisors.
Ida Bahnsen is a consultant in the Animal Welfare Team. With a Msc degree in Animal Science and practical experience working with pigs at farm level, she possesses a strong theoretical foundation complemented by hands-on knowledge. Ida possesses knowledge of animal behavior, handling, and feeding and has also worked with digitalization and sustainability initiatives.
Peter Vorup has worked with animal welfare for more than 25 years of the 30 years of employment at DMRI. The majority of the work consisted of practical implementation of experiments regarding transport and lairage including measurements of various parameters.