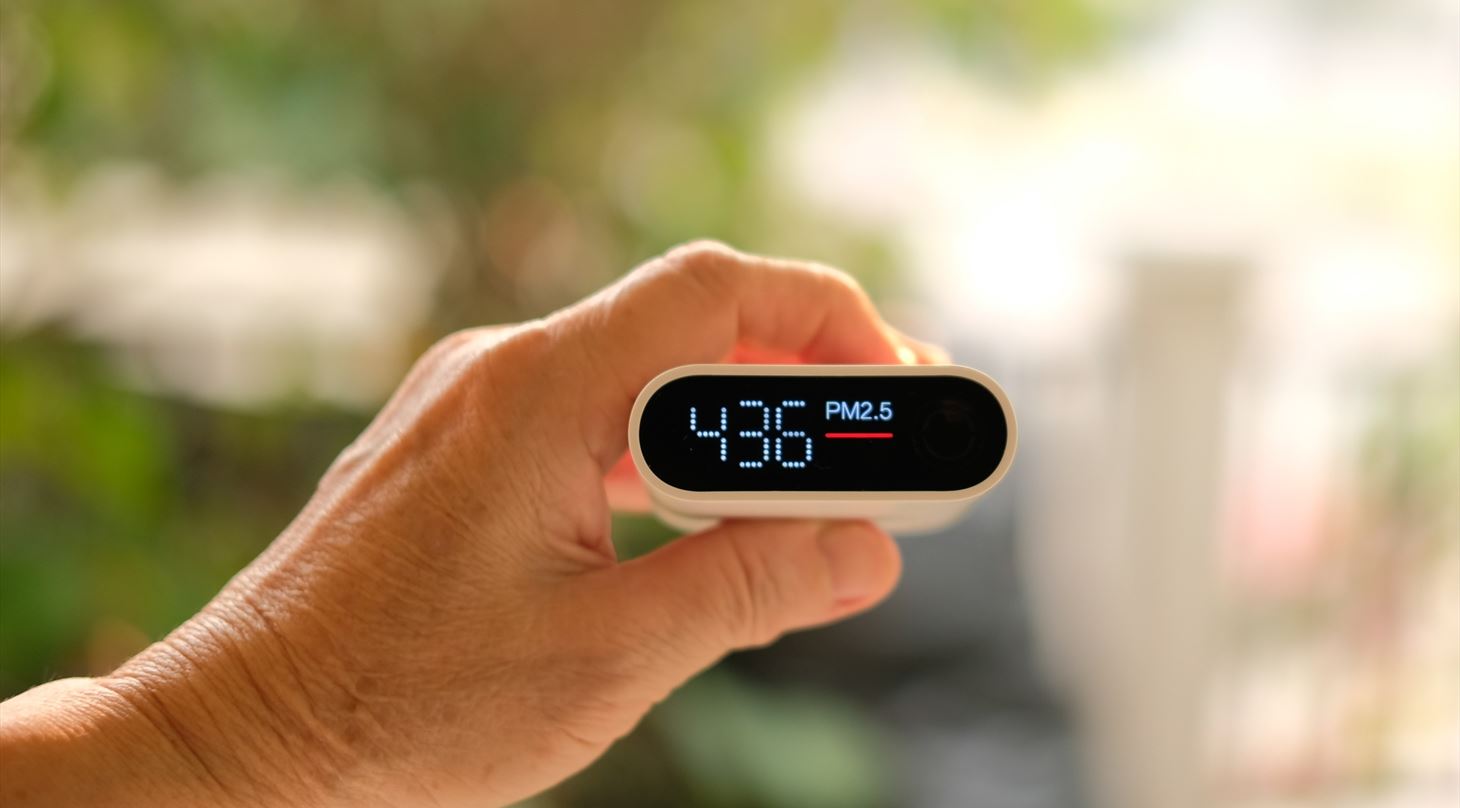 Validation and calibration of sensors for air quality measurements
Are you also focusing on low-cost sensors for measurements of air quality – either as producer, importer, or end-user? Then we can help you to document and optimize the performance of the sensors through validation and calibration.
Low-cost sensors have conquered the market
Previously, measurements of air quality in the larger cities were limited to large, heavy, and very expensive measurement stations. They still exist – and there is still a need for them. The measurement stations give a precise and continuous picture of the contents of the air in our cities.
However, the measurement stations have in recent years been challenged by so-called low-cost sensors, that have opened up brand new opportunities - and the market for this type of measurement devices is large.
A low-cost sensor is cheap to buy and use. With its low power consumption and small size, it gives a mobility which makes it possible to make measurements anywhere. In return, the devices are not always precise and there are countless examples of sensors with poor performance.
Calibration
To ensure reliable measurements, a fruitful strategy can be calibration. Calibration gives confidence in that the sensor is fit for the purpose it has been produced or bought for.
The calibration is typically performed in the environmental chamber at Danish Technological Institute and can be more or less comprehensive. It depends on the intended sensor use and which parameters that should be taken into account in the calibration: Temperature, humidity, concentration range, particle size, gas species, response to concentration changes, variability (variation between sensors of same make and model) and so on.
A calibration typically takes 1-2 days and can also be carried out in the field – a so-called field calibration.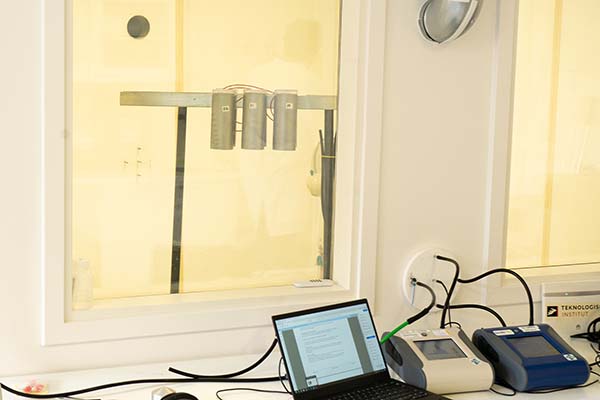 Validation and calibration of low-cost sensors at the DTI environmental chamber
The need for calibration depends on the application
Do you need to calibration one or more low-cost sensors? As end-user, e.g., a municipality, it depends on the application of the sensor.
If the sensor will be used by municipalities or for documentation of air quality problems towards municipalities, high sensor accuracy is required, and this increases the need for calibration.
Towards other purposes, e.g., education, citizen science, or monitoring at home, the need for high accuracy is not always required.
Validation
A validation documents how well the sensor performs according to its specifications and is mostly relevant for sensor producers. A validation takes 2-5 days and is usually carried out under controlled conditions in the environmental chamber at Danish Technological Institute.
If the validation should be performed in the field, it will take 3-4 months. The advantage is that more environmental parameters can be taken into account in the field - parameters that are difficult to recreate in an environmental chamber.
What is the benefit?
A low-cost sensor that has been validated and calibrated will deliver very reliable data, and the best sensors can be used for indicative measurements according to the EU Air Quality Directive. Validation and calibration can likewise form the basis for further development of the sensor with the aim of achieving a higher accuracy.
If you want to know more about validation and calibration of low-cost sensors, please do not hesitate to contact us.
Case: Validation of sensors for MONTEM A/S
The company MONTEM A/S develops sensors for the measurement of air quality. At Danish Technological Institute, we have tested their City Probe 2 sensor. This has taken place in our airtight test chamber which is 20 m3 in volume and covered with Teflon. In this chamber, a large number of sensors can be tested under controlled conditions.
-Historically, there has been low trust in data from low-cost sensors for air quality measurements. Therefore, it is essential to us that an impartial third party test our sensors and establish trust in the measured data. It is an important precondition for the application of the sensos in operational and regulatory applications says Ganesh Ram, business developer and chairman of the board in MONTEM A/S.
MONTEM A/S has given us permission to publish the sensor report: