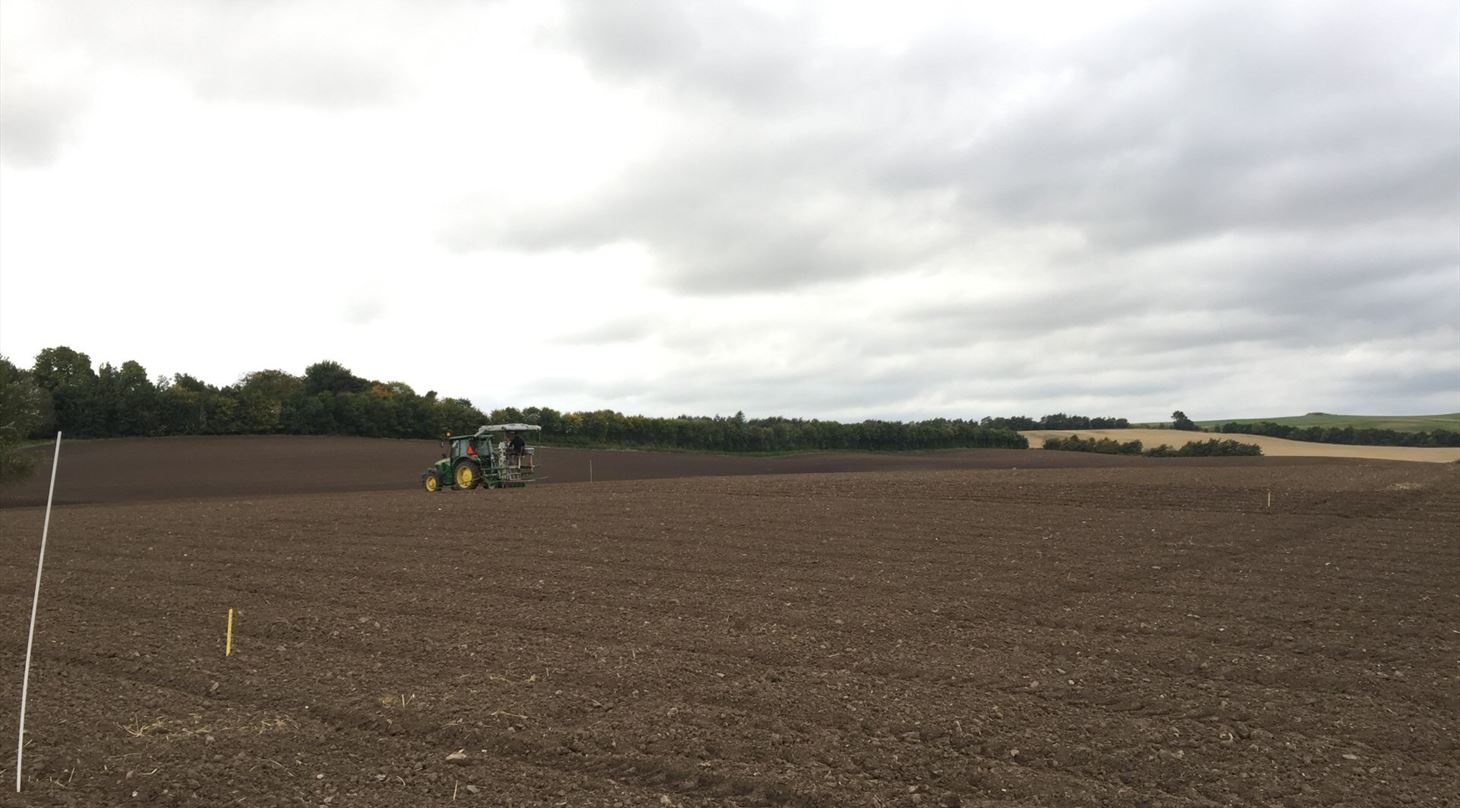 Verification of biostimulants in agriculture
Danish Technological Institute can assist your company with execution of field trials, testing and optimization of biostimulants for agricultural use. We can inoculate seeds and verify the eff ect by drilling with small plot drilling equipment or in larger plots. Further, we have equipment for placing pellets of biostimulants next to the seeds or placing the biostimulants as liquid inoculants during drilling. Another possibility is to use our spraying equipment for applying the liquid inoculants on the soil after drilling or on the leaves of newly germinated plants.
Yield determination, quality analysis and statistical analysis will verify the eff ects of the products – either as a standard fi eld trial or according to GEP guidelines. We can also document eff ect on e.g. roots mass, uptake of nutrients, yield or grain quality.
Impartial documented knowledge is delivered to our customers. The field trials bring new biostimulants closer to the market by validating and documenting the eff ect under relevant laboratory and fi eld conditions.
We offer to cover the whole process of verification of biostimulants:
Management of field trials and registrations during the growing season
Sampling of soil and plants for analysis during the growing season
Seed or soil inoculation with biostimulants
Application of biostimulants during the season
Consultancy on approval of biostimulants
Effect on yield and quality
Data collection, statistical analysis and presentation of results
Sensor measurements e.g. NDVI or EM38 of the field
Recording of pictures for plant identification and development of algorithms