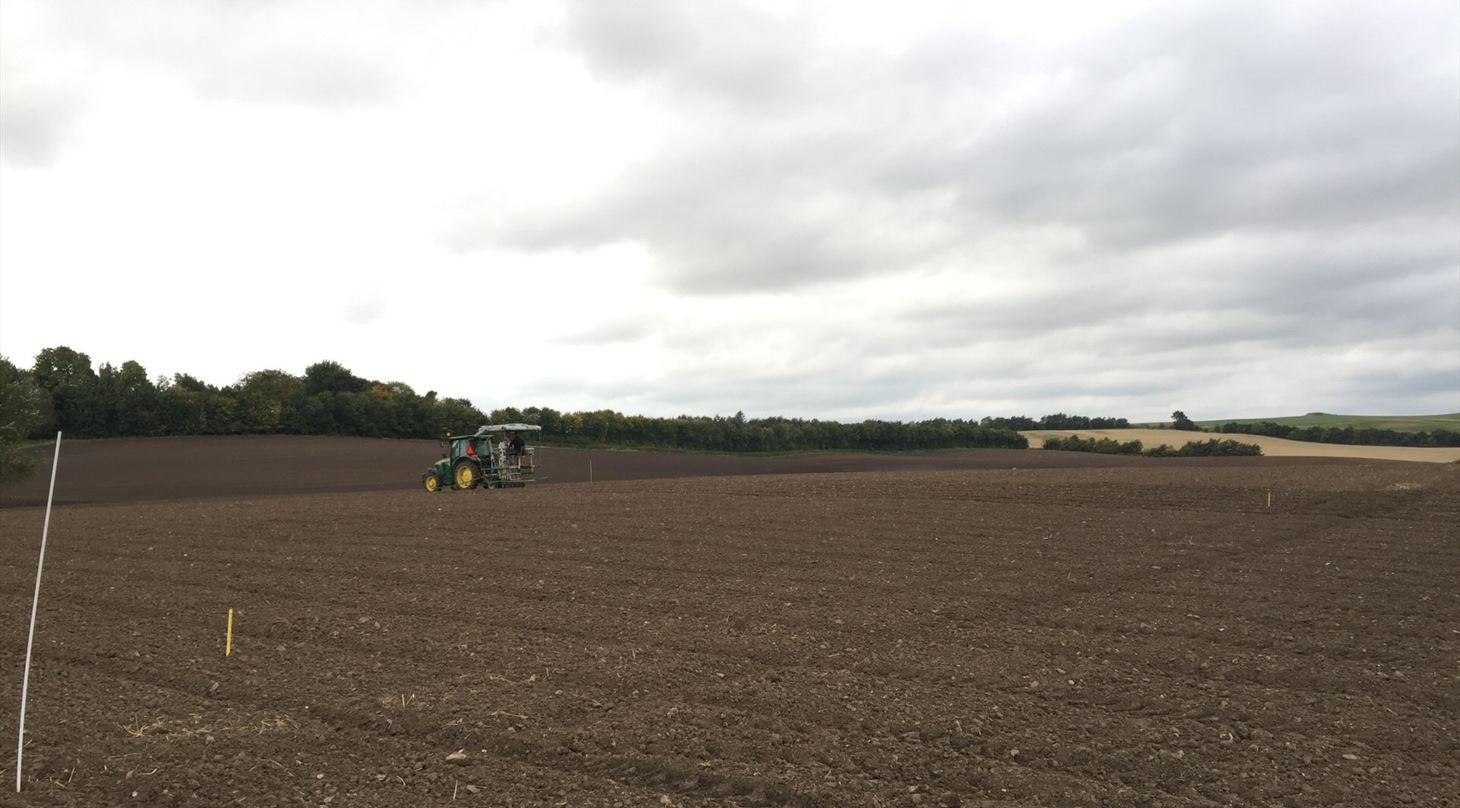 Verification of biostimulants in agriculture
Danish Technological Institute can assist your company with execution, characterization and optimization of biostimulants (microbiological products) in agriculture through conduction of field trials. Validation and documentation of the effects of the biostimulants through field trials are relevant for existing products on the market but also for new products in development for future sale.
Our customers gain impartial documented knowledge about the tested products through field trials. The documentation can for example help verify whether grain yield, biomass and root mass are increased. Moreover, whether the biostimulants have improved plant health and nutrient uptake that can lead to reduced use of pesticides and application of nutrient for the farmer.
We have equipment that can place inoculants in liquid solution or as pellets at drilling, coating of seeds with biostimulants, application of inoculants with spraying equipment after drilling on soil or on the leaves of newly germinated plants. Development of roots during the growing season can be measured with minirhizotrons. It is also possible to conduct field trials in large scale with inclusion of sensor data. In particular NDVI measurements of the biomass development during the growing season, the electrical conductivity of the soil with EM-38 for mapping of soil heterogeneity and generation of yield maps at harvest. Correction for georeferenced sensor data increases the possibility to trace and characterize the specific effect of the biostimulants in natural environments, and thereby, optimize the effect of the product.
How can Danish Technological Institute help you?
We cover the whole process or parts of it:
Management of field trials and registrations during the growing season
Sampling of soil and plants for analysis during the growing season
Measurements of root growth
Seed or soil inoculation with biostimulants
Application of biostimulants at drilling and during the growing season
Consultancy on approval of biostimulants
Effect on yield and quality
Data collection, statistical analysis and presentation of results
Sensor measurements e.g. NDVI, EM38 or flow measurements yield
Recording of pictures for plant identification and development of algorithms