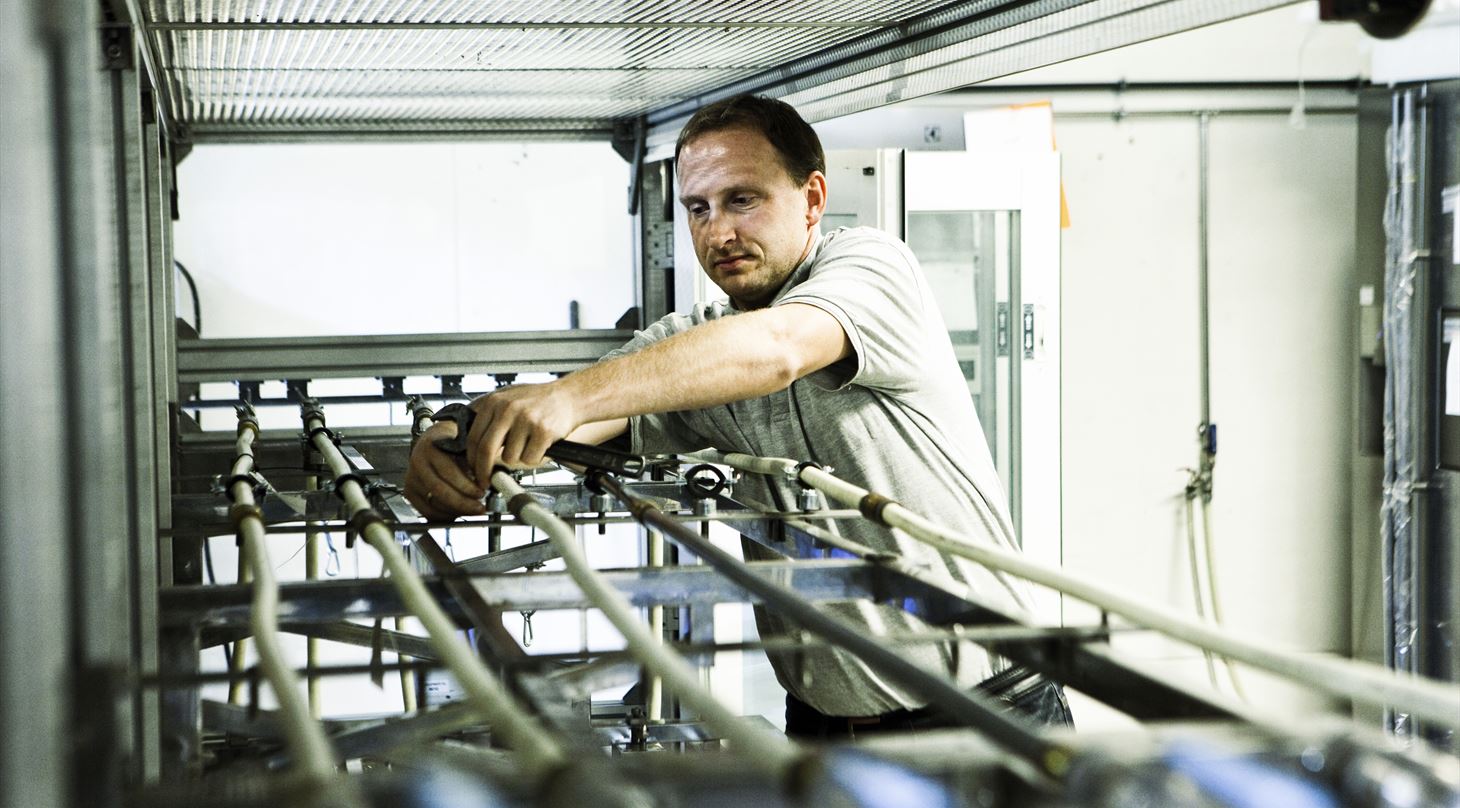 Water and drainage - the laboratories - Services
Danish Technological Institute's VA laboratories carry out accredited testing and conduct inspection of products for drinking water installations, e.g. migration analysis of substances harmful to health and testing of the mechanical properties of the products.
We cooperate with manufacturers and certification bodies all over the world. Contact one of our experts for further information.

We carry out various tests for pipes and components:
Laboratory services
Our experts and specialists have many years of experience within the standards, tests and accreditations that apply within the industry, and not least a broad knowledge of the legislation. Our skilled specialists are ready to assist you with advice and guidance throughout the entire process.
Contact us to get more information about your options within:
ILAC accreditation according to ISO 17025 testing
DANAK accreditation no. 300
Meet the VA Laboratory
At our VA laboratory we carry out all the mechanical and physical tests. Meet our colleague Francesca in the video below and hear about our VA laboratory and how the tests can help our clients.
Benvenuti al Laboratorio VA
Succedono un sacco di cose interessanti nel laboratorio VA! Nel video qui sotto la nostra collega Francesca ci parla del laboratorio e di come i test che vi vengono effettuati possano aiutarti a commercializzare i tuoi prodotti su diversi mercati.