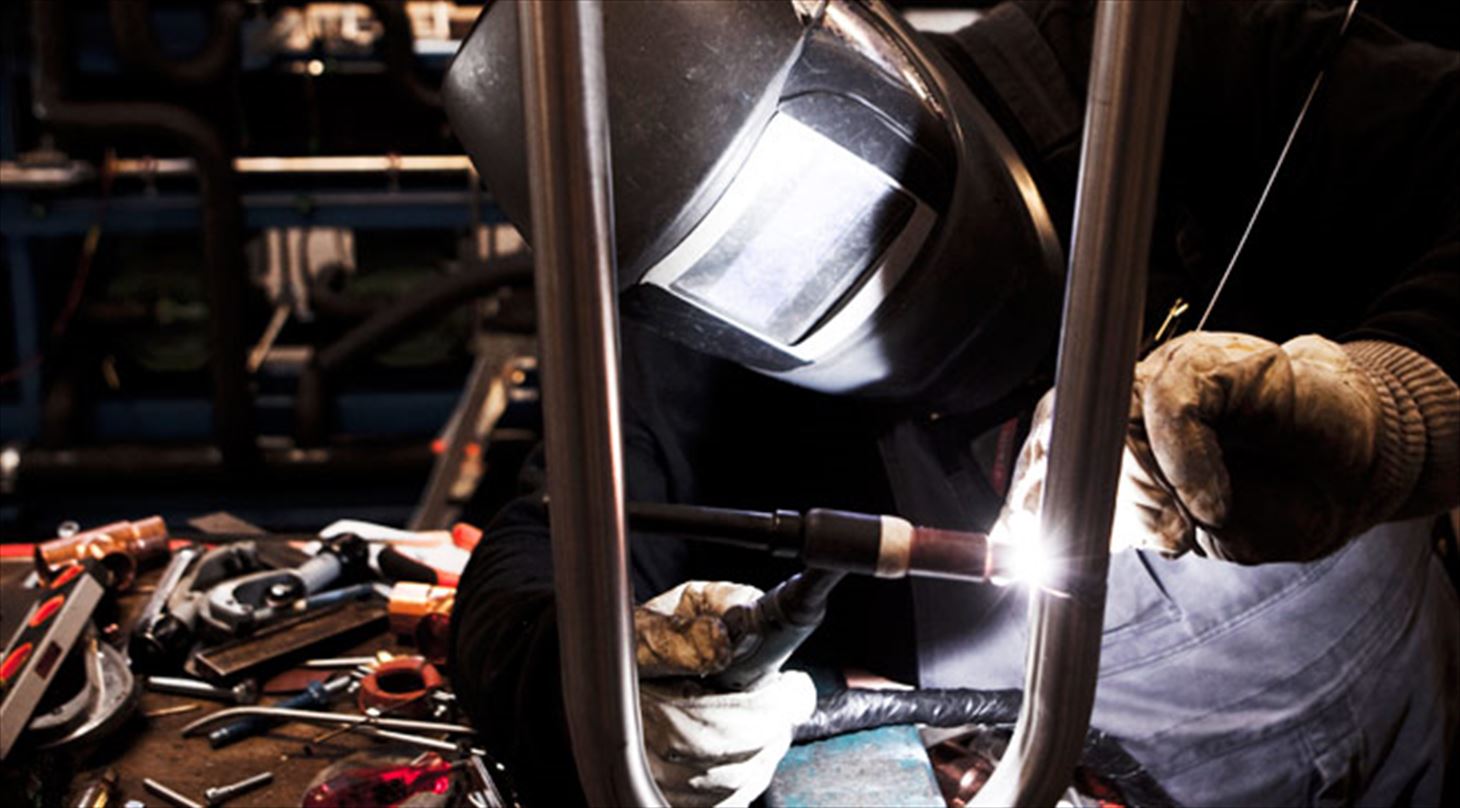 Welds and welding procedure testing
All welding procedures must be authorised; but it is often a jungle to determine what standards should form the basis for such. We can advise and assist you in finding your way around in this jungle, and can carry out the destructive test of all types of welds of metallic materials in our test laboratory accredited by DANAK (The Danish Accreditation and Metrology Fund).

DS, EN, ISO, ASTM, MOTS, NORSOK…. The list is long and difficult to decode in relation to the application area of the welds. Avoid any unnecessary testing or subsequent retesting by involving experts from the beginning. We have many years of experience in weld testing in accordance with international standards and norms, and in carrying out mechanical tests in the following forms; tensile; impact; bending; hardness; macro grinding etc. And in case a welding procedure should fail, we can determine the cause and the potential for improvement in a particular welding technique, if any, to obtain the required authorisation. We will always prepare a descriptive and accessible report stating the test results.

How can the Danish Technological Institute help you?
Counselling on the Use of Standards, Requirement Specifications and Applications in Connection with Authorisation of Welding Procedures.
Counselling in Connection with Mechanical Weld Testing, including size and number of items
Counselling on the Use of Materials, Analysis of Fracture, and Construction Dimensioning etc.
Accredited Testing of Material Properties (tensile test, impact test, bending test, hardness test, macro grinding etc.)