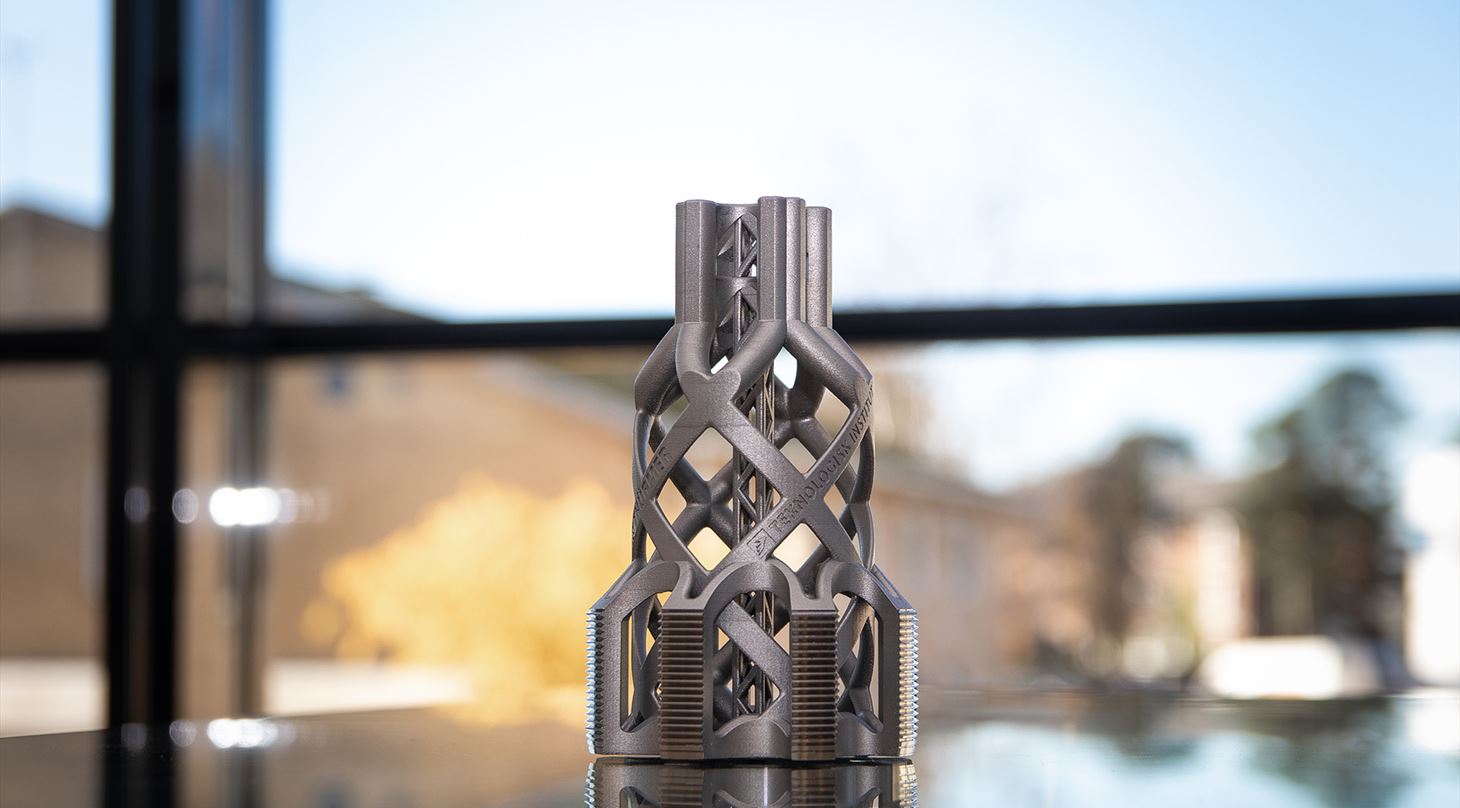 3D printing creates lighter tool for use in the offshore industry
In collaboration with two students from Aarhus University, the Danish Technological Institute has used 3D printing to reduce the weight of a cutting tap with more than 70% for Thürmer Tools.
Thürmer Tools makes cutting taps which are used in hard-to-reach places, e.g. for the offshore sector. Here, the tool is transported by helicopter, which places demands on the weight of the total load, and furthermore the tool must be user-friendly for the people who must use it in an offshore location.
- One of our cutting taps, which is used offshore, weighs 6.7 kg when it is manufactured the traditional way. When you add the holding tool, the total weights exceeds 10 kg. Consequently, it is a cumbersome tool to use, and it would be a great benefit to the users if we could make it lighter, says Ingeborg Rosenvinge, Head of R&D at Thürmer Tools.
Together with two engineering students from Aarhus University, the Danish Technological Institute set out to produce a 3D-printed cutting tap in tool steel with a reduced weight. One of the advantages of 3D printing is that there are very few constraints on the design of the item, and it is therefore possible to print items with more complex geometry than using traditional production methods.
- We used the topology optimization method for the design of the cutting tap, which includes removing all the excess steel material which does not affect the properties of the cutting tab, says Jeppe Skinnerup Byskov, vice director at the Danish Technological Institute.
Using topology optimization, the weight of the cutting tap was reduced to 1560 grams. A reduction of more than 70% compared to the original weight of the tool and quite a bit lighter than Thürmer Tools' original goal of reaching a weight of less than three kg.
- Long term, we believe that a number of tools will be 3D printed to achieve benefits such as weight optimization. In the future, we dream of only printing the tap when there's a demand – instead of having the sizes in stock like we have today, says Ingeborg Rosenvinge.
Collaboration with students is a big win for the Danish Technological Institute according to Jeppe Skinnerup Byskov, who believes it is beneficial for students to solve a case with their knowledge from the study:
- We are happy to spend time working with students, as we believe that they can contribute with a lot of new knowledge, which we have seen in this case. At the same time, we also want to help educate the 3D printing specialists of the future, he concludes.