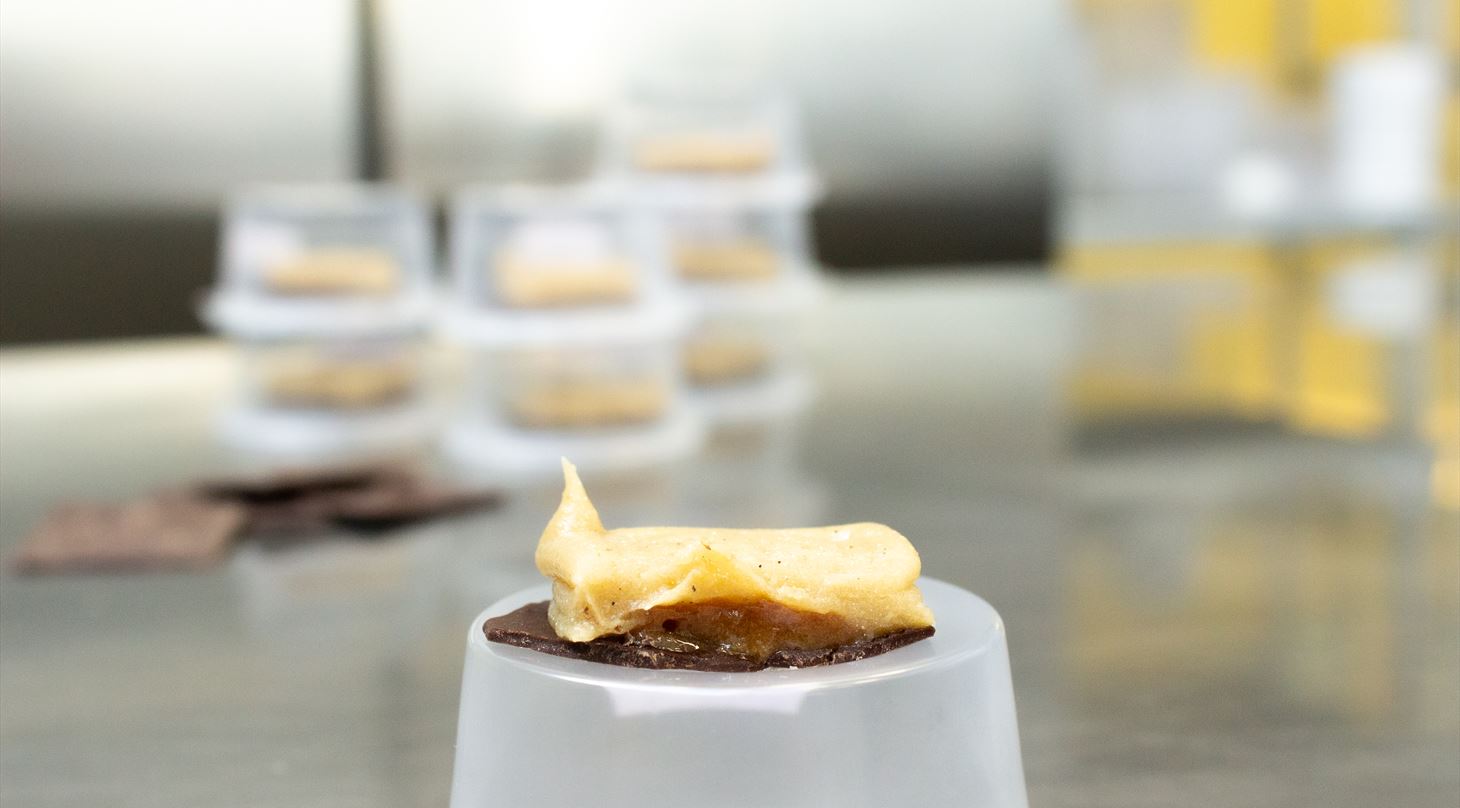 Can we 3D print customized sports nutrition?
As an athlete, you can look forward to a 3D-printed protein bar that is individually tailored and precisely contains the nutrients you need.
Project period: April 2021 to December 2023
As an athlete, nutrition is an important factor, whether you engage in sports at a professional level or as a hobby. The norm today is to supplement one's diet with a generic protein product without knowing what one's body actually needs.
3D-printed nutrition tailored to the consumer
3D food printer producer, Natural Machines Iberia SL, has a strong focus and high expectations in this area. They have identified a possibility in tailored nutrition for athletes using 3D printing solutions. With 3D printing, they can customize the protein, carbohydrates, and fats in a protein bar based on an individual's training program and demographics.
To further develop this concept, Natural Machines contacted DTI to form a partnership for the project. As a result, a consortium was formed, including Natural Machines Iberia SL, Danish Technological Institute, and LinusProNutrition ApS, who specialize in the field of nutrition.
Consistency and taste are top-priority
To succeed in achieving the desired taste and consistency, the two companies partnered with Danish Technological Institute. Protein bars are typically quite firm and do not possess the necessary properties to be extruded through a 3D food printer.
When 3D printing food, all ingredients need to be extruded through a nozzle with a diameter of just a few millimeters. Therefore, the ingredients have been developed to have a more liquid consistency. Alternative processing methods have been explored to achieve the desired consistency, including leveraging the kitchen-technical properties of certain ingredients and controlling parameters such as temperature and pH, explains Jacopo Valeri, product developer at Danish Technological Institute.
To enable the customization of the 3D-printed protein bars, Danish Technological Institute has developed a base dough and three types of fillings with varying protein content.
When combined in different ratios, it is possible to personalize both the taste and protein content. This provides consumers with a level of customization that has not been possible before, explains Jacopo Valeri.
The goal is to cater to the consumer's preferences
As the final step in the project, Danish Technological Institute has conducted consumer tests to gather insights. We have examined the target groups understanding of the concept and conducted taste testing of the protein bar.
Users of fitness centers tested the concept and product. The questionnaire focused on both the concept of 3D printing and the taste and consistency of the finished printed protein bars," says Maja Krogsøe Skou, Business Manager at Danish Technological Institute.
The first part of the test took place in a fitness center. The consumers were introduced to the concept and witnessed the 3D printer printing protein bars. They were also shown how to customize their protein bars through the app based on their personal preferences, demographics, and training intensity. Afterwards, 51 consumers tasted a 3D-printed protein bar with their chosen flavor inside the sensory booths at Teknologisk Institut.
Consumers generally responded positively to the taste and consistency of the protein bar. Particularly, the ability to customize the protein bar according to their own needs generated interest, says Maja Krogsøe Skou.
The collaboration has been successful
The positive results of the collaboration have fueled Natural Machines Iberia SL enthusiasm.
We have plans for new products within the sports, health, and wellness sectors. Danish Technological Institute has contributed with strong expertise and extensive knowledge in both product development and sensory evaluation. It has been a very successful collaboration so far, and we hope to be able to work on new projects together in the future, says Victor Piqué from Natural Machines Iberia SL.
The project is called "3D Perfit" and has been running from April 2021 to October 2023. The collaboration between Danish Technological Institute, LinusProNutrition ApS, and Spanish company Natural Machines Iberia SL is supported by Eurostar funding programme and Innovationsfonden.