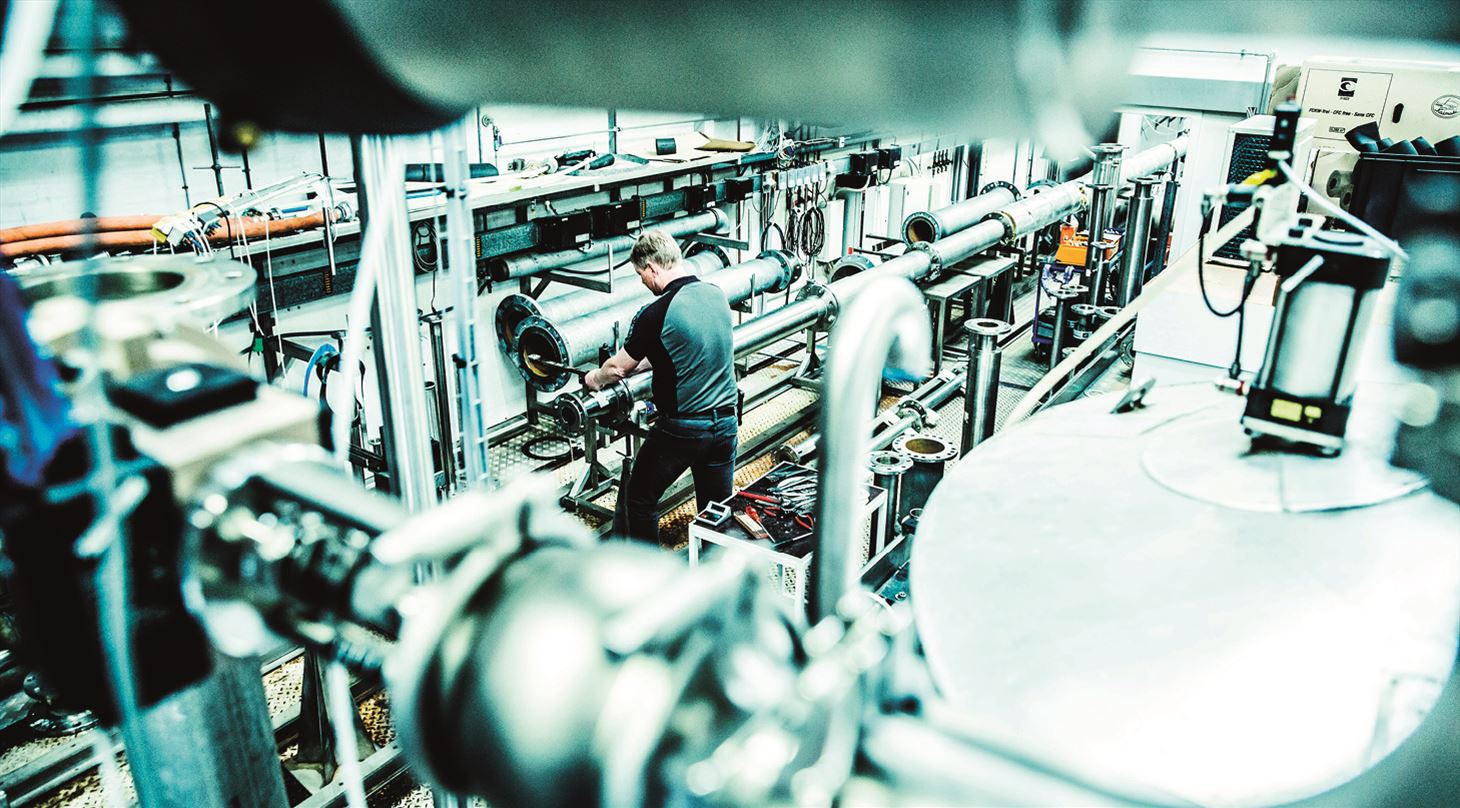 Cases - Tests at DTI ensure data to standard
The American company Watts Water Technologies, Inc, which produces rainwater drains for large roof areas, used the expertise of Danish Technological Institute to gain important knowledge about their product's capacity. The new knowledge enabled them to improve the design of their product as well as secure data for input to the standard within the area.
Heavy cloudbursts in many places around the world have created increased attention to rainwater management and thus to roof drains and their ability to absorb large amounts of water in a short time.
Watts Water Technologies, Inc. is a leading American manufacturer of precisely sustainable solutions for rainwater management. The need for values ​​to update American standards made it necessary for Watts to have their drains tested, and through their Danish distributor, Blücher A/S, the Danish Technological Institute was found best qualified to carry out the necessary tests.
Test facility constructed to standard
In close collaboration with Watts, the requirements from the standard ASME A112.6.4 were identified, and a new practical, flexible test facility was established at the Danish Technological Institute. Thereby it was possible to measure how effectively the drains handled the water flow.
A 9 m3 steel tank was constructed with a drain at the bottom and an integrated level gauge. The vessel is designed so that it can be installed as an extension of the Danish Technological Institute's test facility for flow meters. This means that the water flow to the tub can be controlled and measured traceably with existing accurate reference meters.
The tests were carried out in close collaboration with people from Watts, which gave them a lot of new knowledge about how their drains performed under different loads.
This led, among other things, to a re-design of one of the drains when the test revealed inappropriate function. The results of the tests will both contribute to the approval of Watt's drainage and at the same time the results from the tests will contribute to updating the standard.
Watts:
"The collaboration between Watts Water in the USA, Blücher in Denmark and the Danish Technological Institute has worked excellently, and it was a great advantage that we could attend and help with the tests at the Danish Technological Institute. This has given us great insight into the results. The Danish Technological Institute quickly translated the requirements from the standard into a concrete test setup and the results will be included in the updated standard and have contributed to the re-design of some of our products", says Michael Kyhn Rasmussen, Product Manager at Blücher A/S
In order to carry out the test, a 9 m3 steel vessel with a drain at the bottom and a built-in level gauge was constructed.
Want to know more about what we can do for you and your company?
Please contact us.