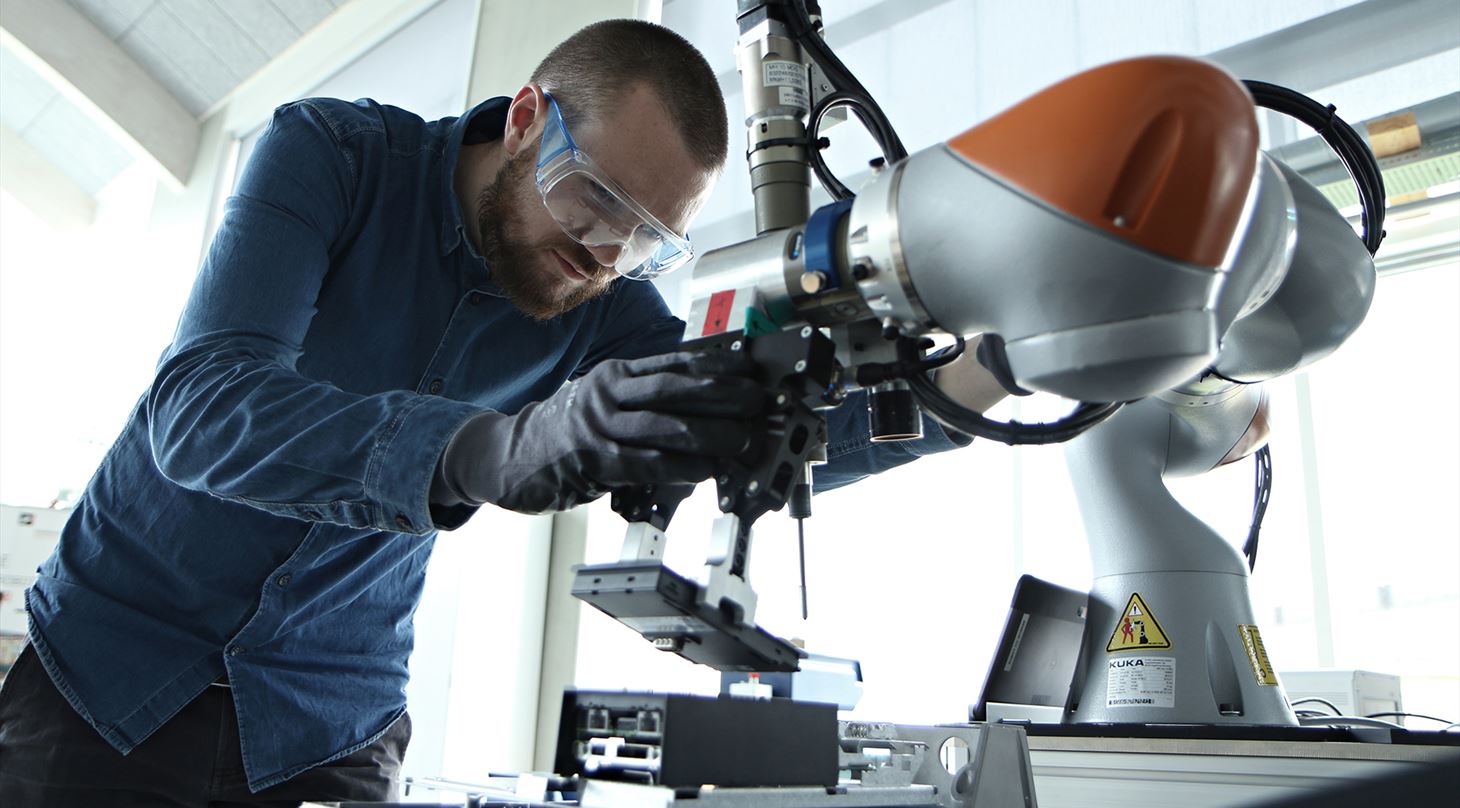 Collaborative robots
The market for collaborative robots – also known as cobots – is expected to increase immensely in the coming years.
Implementing a collaborative robot that works side by side with human colleagues takes more than just taking the robot out of the box and installing it in the production. The Danish Technological Institute (DTI) develops and tests many different collaborative robot solutions and has a lot of experience with implementing new robot technologies.
Therefore, we also have knowledge about the latest safety regulations, standards and regulatory requirements.
We can help guide you from the design phase through integration and assessment to approval of cobot systems. DTI also offers courses within collaborative, industrial robots.
How can the Danish Technological Institute help you?
Automation of your production with cobots
Analysis of the automation potential of your cobot
Consultancy in regards to developing safe cobot solutions
Safety test of your cobot using ISO-standards
Important documentation for a CE-marking process
Courses in what steps must be taken to design, implement, verify safety of a collaborative robot cell and make risk assessment so that the performance is high, but the safety is still first class.
In the video below you can e.g. see how we have helped Linak send in collaborative robots to be their workers' third hand. Read more.
Note: Make sure to turn on subtitles in the YouTube player.