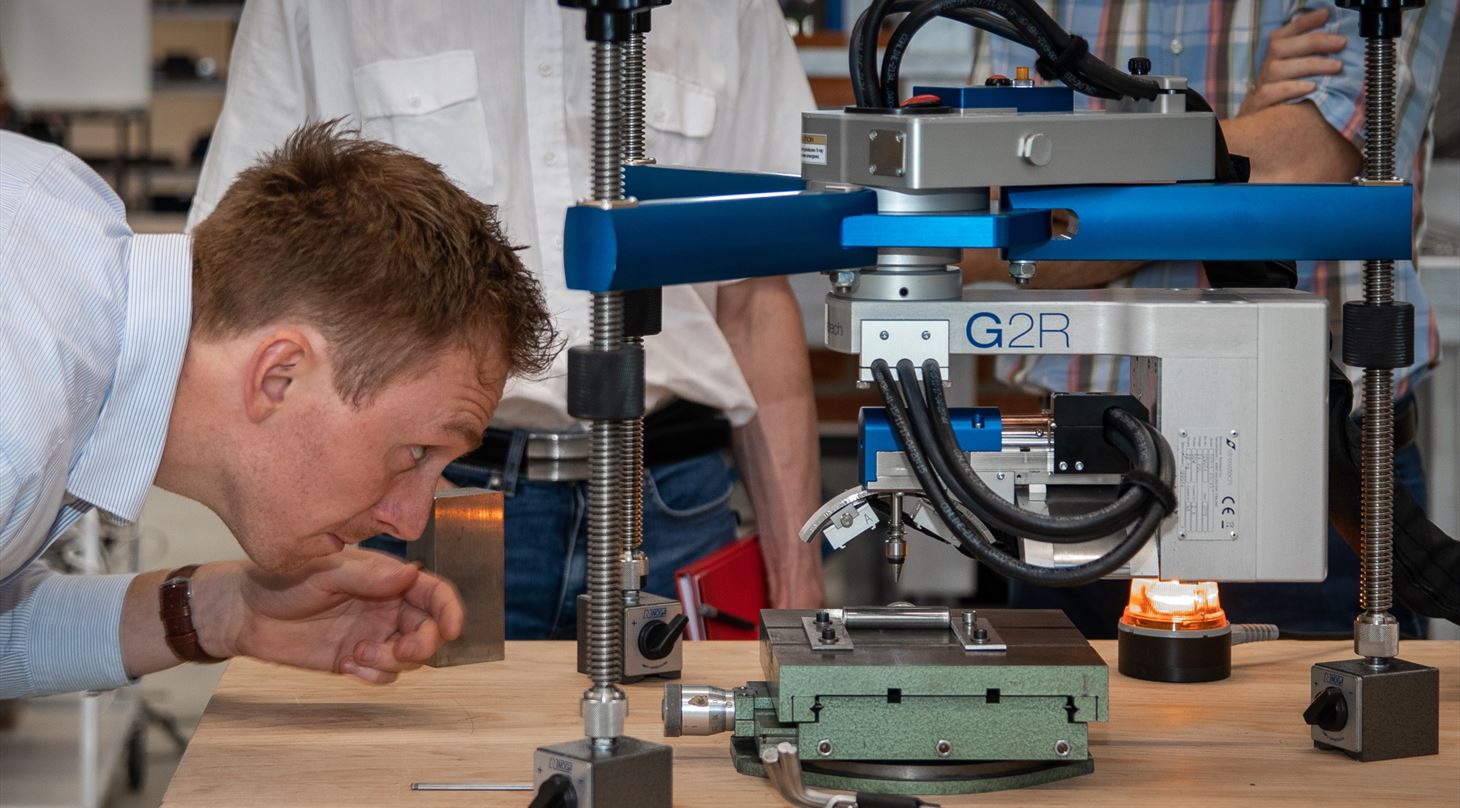 Control of the hidden stress in metal products can generate growth for Danish companies
The Danish Technological Institute now offers Danish companies to measure and handle unwanted permanent stresses in metals arising from the manufacturing process.
Corrosion, cracking and, at worst, accidents - these are some of the typical consequences of so-called residual stresses in metallic materials. Now, the Danish Technological Institute offers to help companies deal with residual stresses.
Residual stresses occur when metallic materials are shaped and machined. They appear, for example, by the material settling. Often, the result is accelerated corrosion and cracking, and the residual stresses thus have a bearing on the strength and lifetime of metal components.
- If the residual stresses are not handled, they can become a costly affair - especially in industries such as aviation, wind turbines and oil and gas, where lifetime, reliability and product safety are paramount, says Senior Specialist Per Sigaard Christensen from the Danish Technological Institute.
Digital visualization
Typically, attempts are made to prevent the problem of residual stresses through heat treatment. However, that solution is based on practical experience and the effect of the treatment is not determined.
But with the help of special X-ray equipment and a digital visualization, it is possible to make more precise simulations to determine the residual stresses so that they can be better controlled. The Danish Technological Institute has just demonstrated this at a series of Residual Stress Demo Days, where Danish companies have gained insight into the value of knowing and handling residual stresses. Companies such as Grundfos, Danfoss, Vestas Wind Systems and Ørsted participated.
- At Grundfos, we are interested in residual stresses because we want to understand the impact of surface stresses on corrosion as well as be able to validate and further develop component simulations. The demo day at the Danish Technological Institute has given us a better understanding of the different measurement methods of residual stress, possible treatment methods and an insight into the potential value creation companies can achieve through residual stress control, says specialist Phillip Hjelmeborn Kaae from Grundfos.
Complex phenomenon
- We have tried to be very hands-on and measure the residual stresses in the companies' own items. Then we have shown them how, through knowledge of residual stresses, they can create products with longer life, increase productivity in manufacturing processes, reduce material waste and create big savings. For example, by avoiding oversizing as well as reducing production and maintenance costs, says senior specialist Per Sigaard Christensen.

However, residual stresses and their effects are a complex phenomenon, and at this point, no one in Denmark offers this technological service. But with a persistent ambition to strengthen the Danish business community in the face of technological challenges, the Danish Technological Institute wants to industrialize this academically heavy field.
Company courses should reduce problems with residual stresses
The Danish Technological Institute has initially rented equipment for measuring residual stresses to assess the interest and readiness of Danish companies. But the goal is to invest in the equipment in order to offer companies a course that helps them manage the residual stresses in their materials.
- From a financial point of view there can be a great benefit in knowing and handling the residual stresses. There are many examples from international companies in both the aviation, automotive and energy sectors, where solving problems related to residual stresses has resulted in annual savings of up to 100 million dollars, says Per Sigaard Christensen.
The aim of the offer to measure and analyse the problem of residual stresses, called 'Residual Stress Management', is to increase the competitiveness of Danish industry by providing companies with knowledge and insight to be able to work purposefully with their residual stress problems.