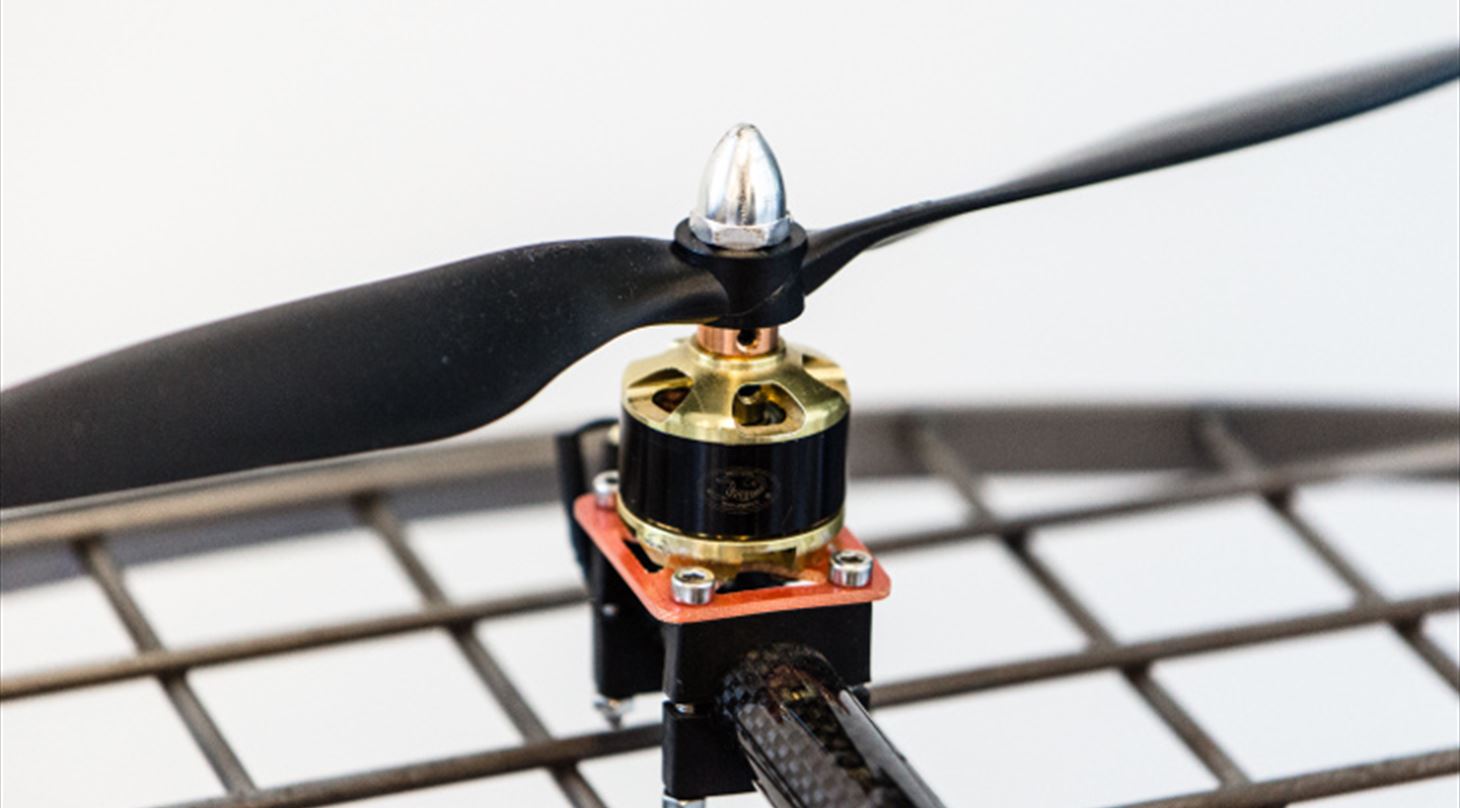 Controlled environment testing, analysis, and optimization of energy systems for UAVs
The Drone Propulsion Lab (DPL) at The Danish Technological Institute is an indoor test facility in the Copenhagen area where smaller fixed-wing UAV systems (< 25kg MTOW) can be subject to various statics tests under well-defined and controlled conditions. Apart from being a test facility open to the drone industry, DPL also serves as a research facility hosting various projects on new energy technologies for electric drone propulsion.
At DPL you will meet a dedicated team of specialists dedicated to analyzing, optimizing, and developing new energy solutions and technologies for increasing UAV endurance. More specifically, we possess the following competences.
Analysis and design of energy sub-systems for electric UAVs to increase the overall energy efficiency, and thus increasing the endurance of the system. This includes analysis of battery packs in terms of energy/power density, durability and safety.
Development, implementation, and validation of energy systems for long endurance, i.e., hybrid systems combining fuel-cells or solar cells with correctly dimensioned battery packs.
Conversion of UAVs born with an ICE propulsion to electric propulsion, and subsequent efficiency/performance optimization.
Sandboxing/prototyping of subsystem relating to the energy and propulsion system, both in terms of hard and software.
Don't hesitate to get in touch with our experts through senior specialist Kristian Sylvester-Hvid on +45 7220 2134 or through the contact form.