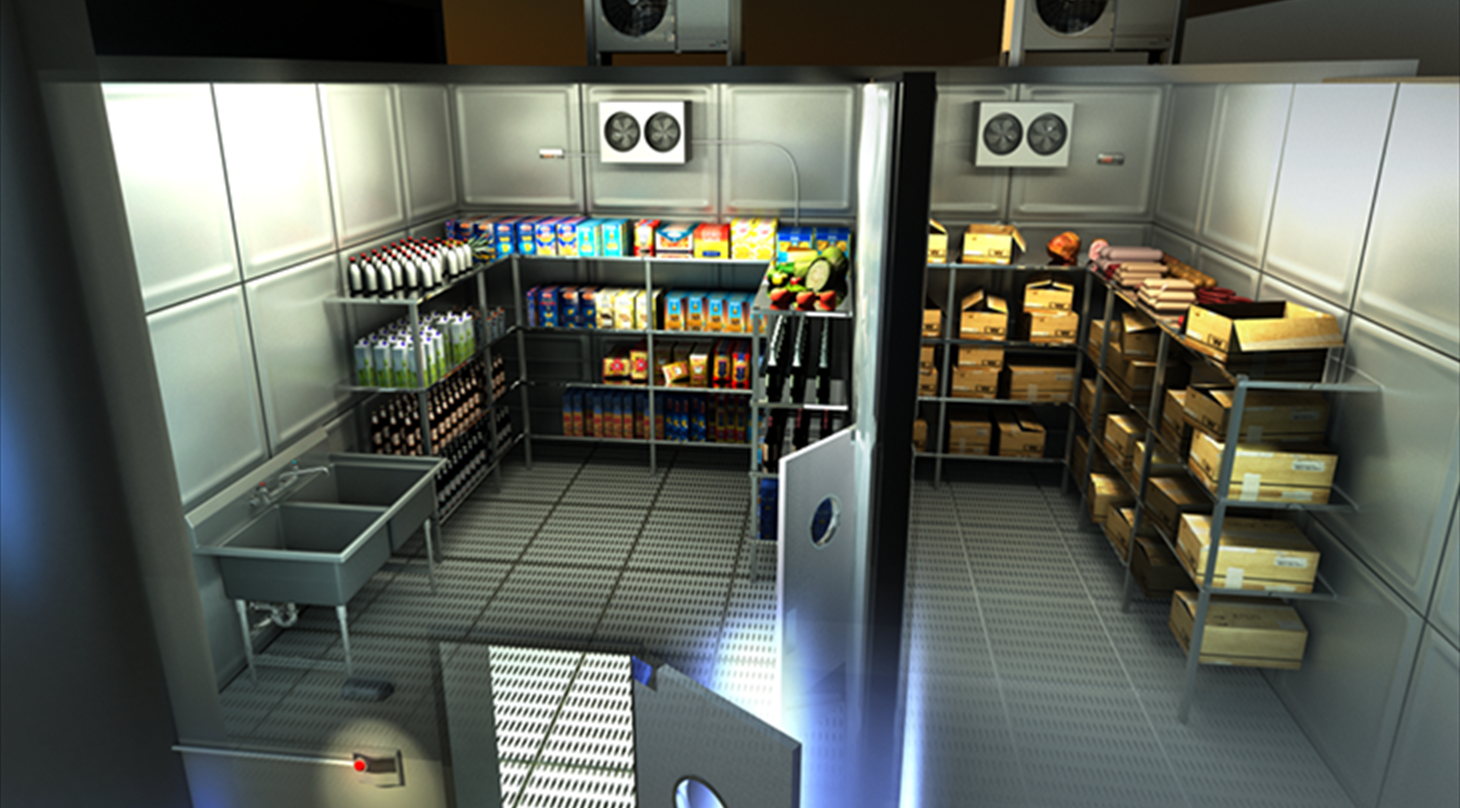 Optimization of small condensing units with CO2 (ECO2CDU)
Project start December 2019. Expected completion date December 2021.
Purpose of project
The purpose of the project is to reduce the climate impact that comes from condensing units for smaller refrigeration plants by making it more attractive to use CO2 as a refrigerant.
Small refrigeration units with CO2 have a great potential to displace smaller refrigeration systems that use a synthetic refrigerant with high greenhouse effect. These air-cooled condensing units are very popular, and the market share of CO2 in this segment is small but increasing.
Objectives
The project provides the opportunity to introduce CO2 refrigeration units with a hig annual efficiency in units such as cold storage rooms and refrigeration cabinets.
The objective of the ECO2CDU project is to increase the annual efficiency SEPR by 15% compared to competing products. This will make the SEPR 5% better than the best units using synthetic refrigerants.
The efficiency of the compressor unit must be increased by optimizing the components separately with a focus on the overall efficiency and price structure. The components are built into a functional model where the performance is documented according to the EU Ecodesign criteria for compressor units. The main components are compressor, drive, ejector, gas cooler and the electronic control including valves.
Activities
The project is divided into the following phases:
Design and requirements specification
Component and control optimization
Assembling the components
Test in laboratory
Dissemination of results.
Participants
Danish Technological Institute – Christian Heerup (project manager)
Danfoss
COOP
Super Køl A/S.
Funding
The project is funded by The Danish Environmental Protection Agency via the MUDP program.