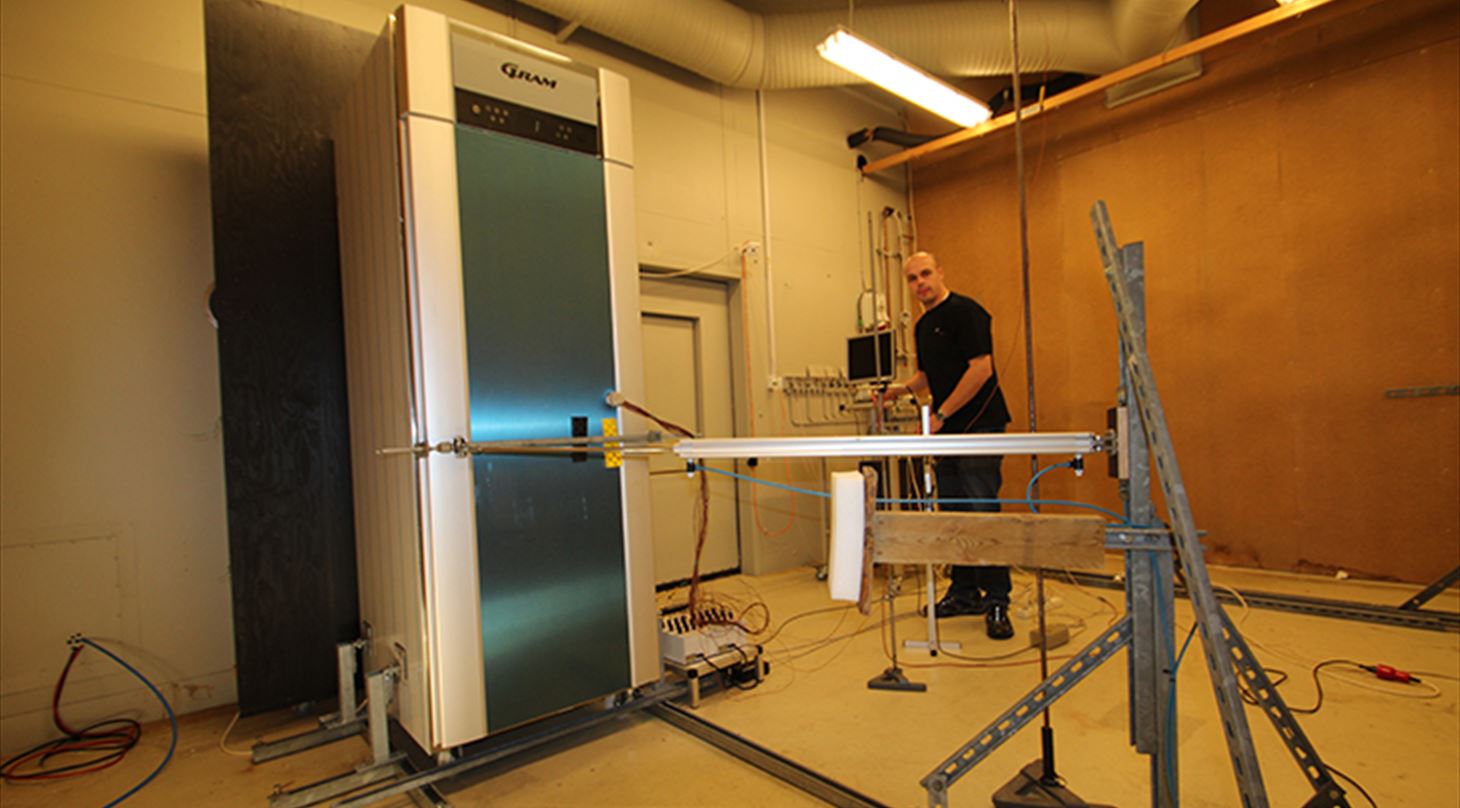 Ecodesign and energy labelling
In these years, EU is introducing a large number of so-called Ecodesign requirements and energy labelling requirements for energy consuming products such as household refrigerators, engines, pumps, ventilation systems, heat pumps, professional refrigerated storage cabinets, and biofuel furnaces.
The Ecodesign requirements prohibit the most energy consuming products and are often accompanied by parallel energy labelling schemes.
The EU Ecodesign and energy labelling legislation is introduced for products that are produced in large numbers, and where there is a significant energy saving potential. The list of products subject to the Ecodesign Directive is expanding dramatically in these years.
The new product requirements give component and system manufacturers a number of significant challenges regarding the development of new products, tests and documentation, etc.
At Danish Technological Institute, we are deeply involved in activities within the field of Ecodesign and energy labelling – both as a consultant for the energy authorities of three Nordic countries and as a consultant for manufacturers and installers.
We have received financial support from the Danish Agency for Institutions and Educational Grants with the purpose of acquiring the latest knowledge and testing equipment in the field to be able to assist Danish companies.
How can Danish Technological Institute help you?
We help your company make the right decisions in relation to the choice of components, control, etc.
We help to ensure that the latest knowledge regarding Ecodesign and energy labelling is anchored in your company.
Your company will get direct access to expert knowledge and world-class test facilities.
Through test and development, we support your company's development work and help your product(s) meet the Ecodesign and energy labelling requirements and make them ready for the market.
We help companies maintain their leading position in energy efficient products and win the race of developing new energy efficient products over other manufacturers.
We offer course activities about Ecodesign and energy labelling. Focus is on requirements and possibilities.
We offer technical assistance regarding the development of products.