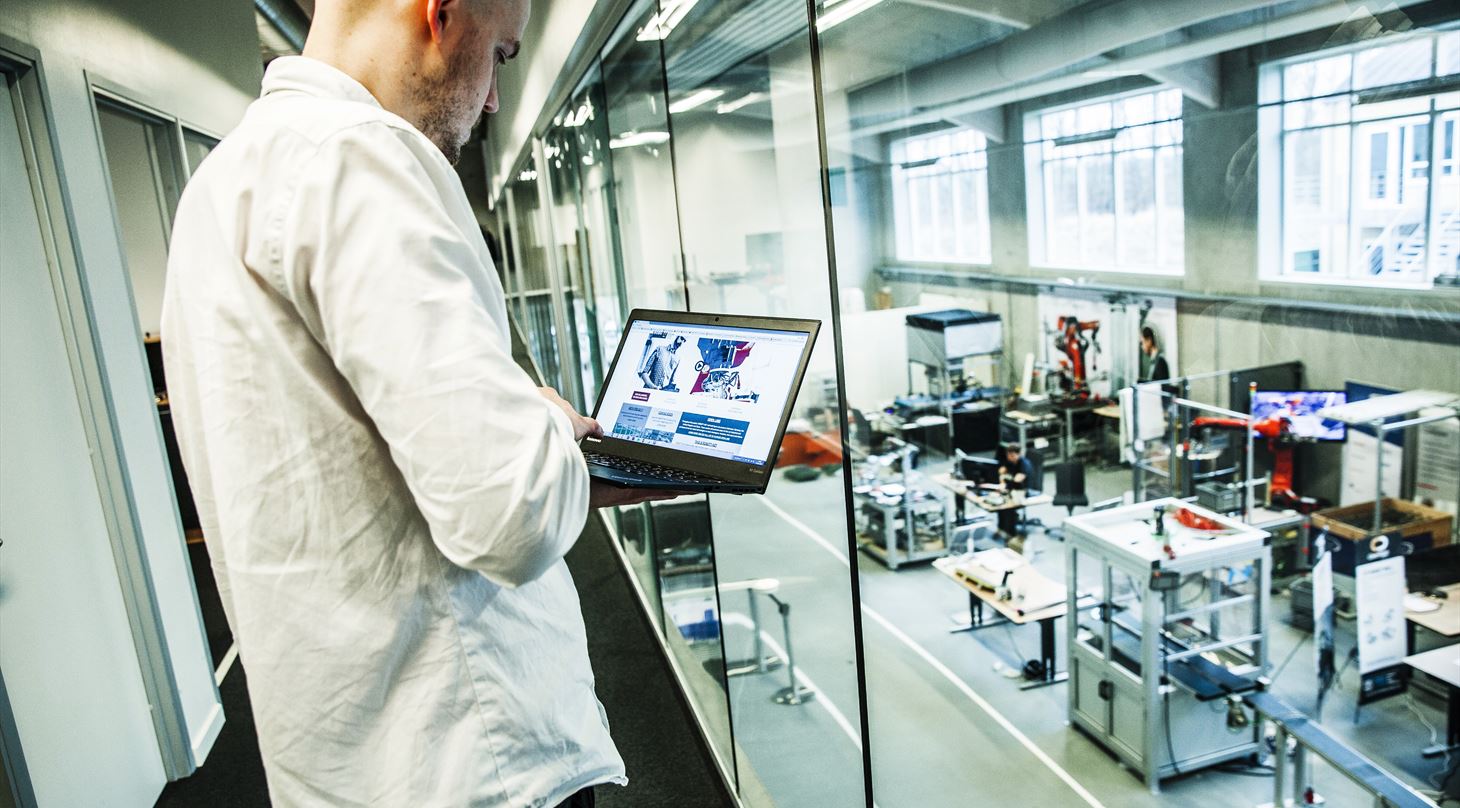 Funen's Robot Hub Expands
The Danish Technological Institute expands its robot facilities again: European projects require more space.
DTI is once again extending its robot facilities at Forskerparken in Odense – this time as a result of significant European investments in robot security and smart production.

- The building - expected to be completed in 2019 - has become necessary as the Institute has expanded its portfolio of European projects, says the Director of Robot Technology at DTI, Kurt Nielsen.

- We have just won two more European projects so we need to expand our laboratories, he continues.
- For example, in the COVR project we work with four other European knowledge institutes (RTOs) to make it much easier to use collaborative robots to improve the working environment and increase productivity. This project requires a new robot safety laboratory.

The new projects bring our portfolio of currently running EU projects in robot and production technology up to 10, with a total budget of around 300 million danish crowns. In about half of the projects, DTI's robot centre in Odense is leading the entire European effort in the project. This applies, for example, to COVR.

Since the 1990s, Funen has created a flourishing nucleus of industry and research in robotics technologies centred around Odense. And DTI's growing European position in robot innovation contributes to the Danish business community, says Odense mayor Peter Rahbæk Juel.

- It is very positive for the Funen robot cluster and for Danish robot companies as a whole, that the Danish Technological Institute draws this international technology development to Denmark. The European projects involve a large number of companies, which get a technological boost. This is another strengthening of the Fynian robot cluster, as our ambition is to create the world's leading cluster for the development, production and use of robots, says the mayor.

With an expansion of 800 square meters, the hall, in addition to housing more laboratory space, will also contain special facilities for developing artificial intelligence and vision technologies. In addition, the hall will contain more enclosed development rooms which can accommodate more secret robot development projects.

The Danish Technological Institute has continuously expanded its robot facilities over the past 10 years - most recently in 2015, when they built what today functions as the industrial robot innovation hall. With the new expansion, DTI's premises in Odense will have an area of ​​about 2,800 square meters.