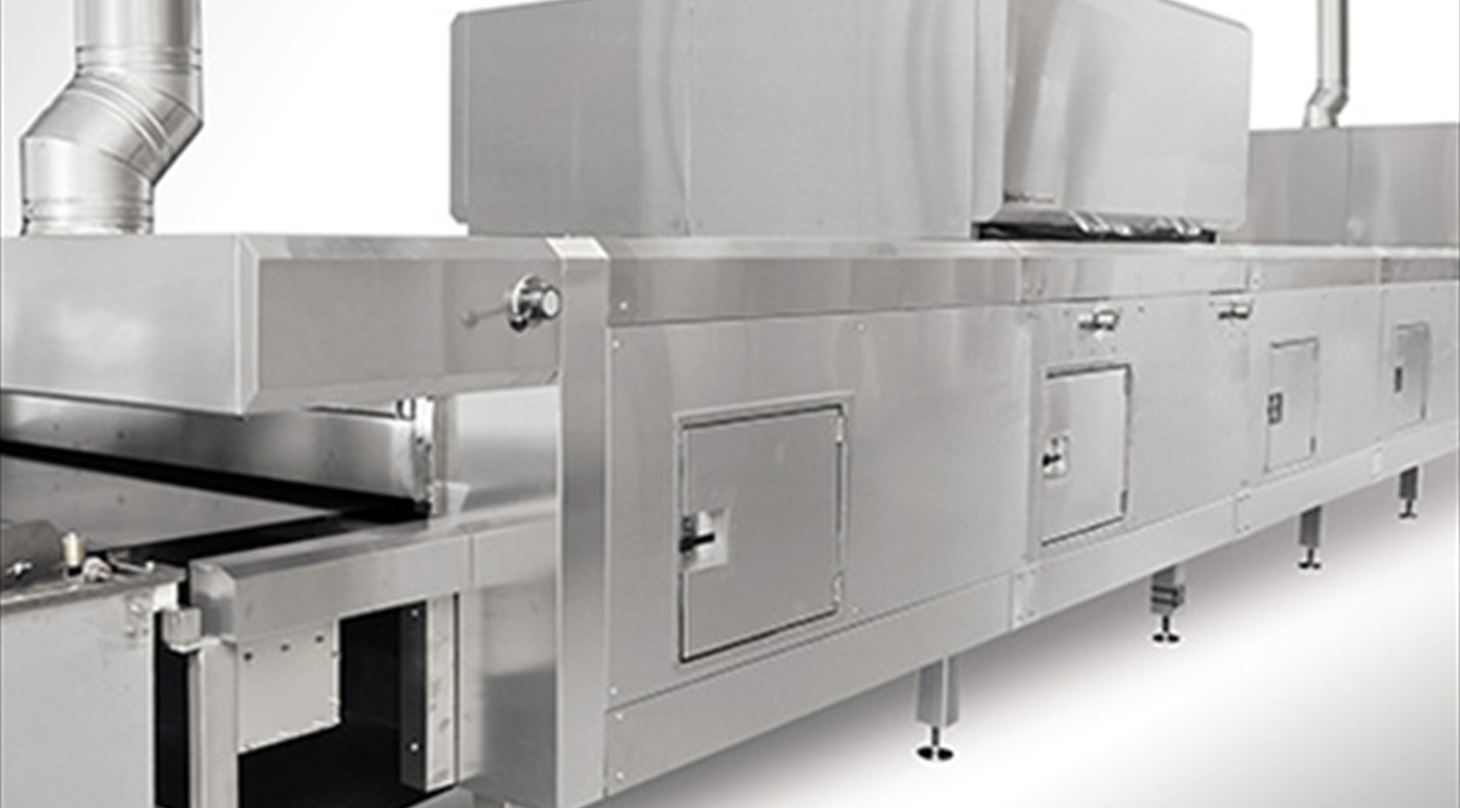 Project - High-temperature heat pump for tunnel oven
Project start 2020. Completed in 2022.
Purpose of project
The energy consumption for tunnel ovens and drying units is more than 20 % of the total energy consumption of the industry. Typically, such plants heat air to 150-250 °C, usually in terms of gas burning.
The purpose of the project is to develop a high-temperature heat pump that will contribute to electrify the energy consumption in tunnel ovens and reduce the total energy consumption considerably.
Objectives
This project develops a high-temperature heat pump for an unprecedented high temperature level above
200 °C. This temperature level is used for baking cakes, biscuits and patés and is also a typical temperature range for spray drying and other drying methods.
The heat pump will use water as refrigerant, the ultimate environmental-friendly solution. The heat pump will be tested in a research tunnel oven.
The heat pump will be based on a compressor developed by Hamburg Vacuum. The compressor is a modified version of a dry running spindle vacuum pump from SIHI. The modifications cover a redesign of rotating profiles, motors, and control electronics. In addition, water injection is established in the compression process to seal the rotors and reduce the discharge temperature.
The heat pump will be installed and tested in a research tunnel oven located at Flexmatic while Sanovo will investigate the possibilities of spray drying applications.
Currently, the air circulated in the tunnel oven is heated by an energy unit on top of the tunnel by means of a gas-fired heat exchanger. When this unit is replaced by the heat pump, the evaporator and condenser heat exchangers are placed in the air channels leading to a from the product zone. Thus, the gas is replaced by electricity in an energy efficient way.
Most tunnel oven applications involve drying of the product. The heat pump uses the condensation at the evaporator as heat source. Rough calculations show that the COP will be between 2 and 3.
The heat pump will be installed at the research tunnel oven, and test runs will be performed to monitor functionality and performance of the compressor and the heat pump.
Activities
The project is divided into the following phases:
Specification of operating conditions for compressor and heat pump
Design of spindle compressor
Production of compressor prototype
Construction of heat pump prototype with heating surfaces, air channels etc.
Test of plant, functionality and performance
Potential and knowledge dissemination.
Participants
Danish Technological Institute
Flexmatic Aps
CS Techcom Aps
SANOVO Technology Process A/S
Hamburg Vacuum.
Funding
The project is funded by ELFORSK.
Downloads
Final report