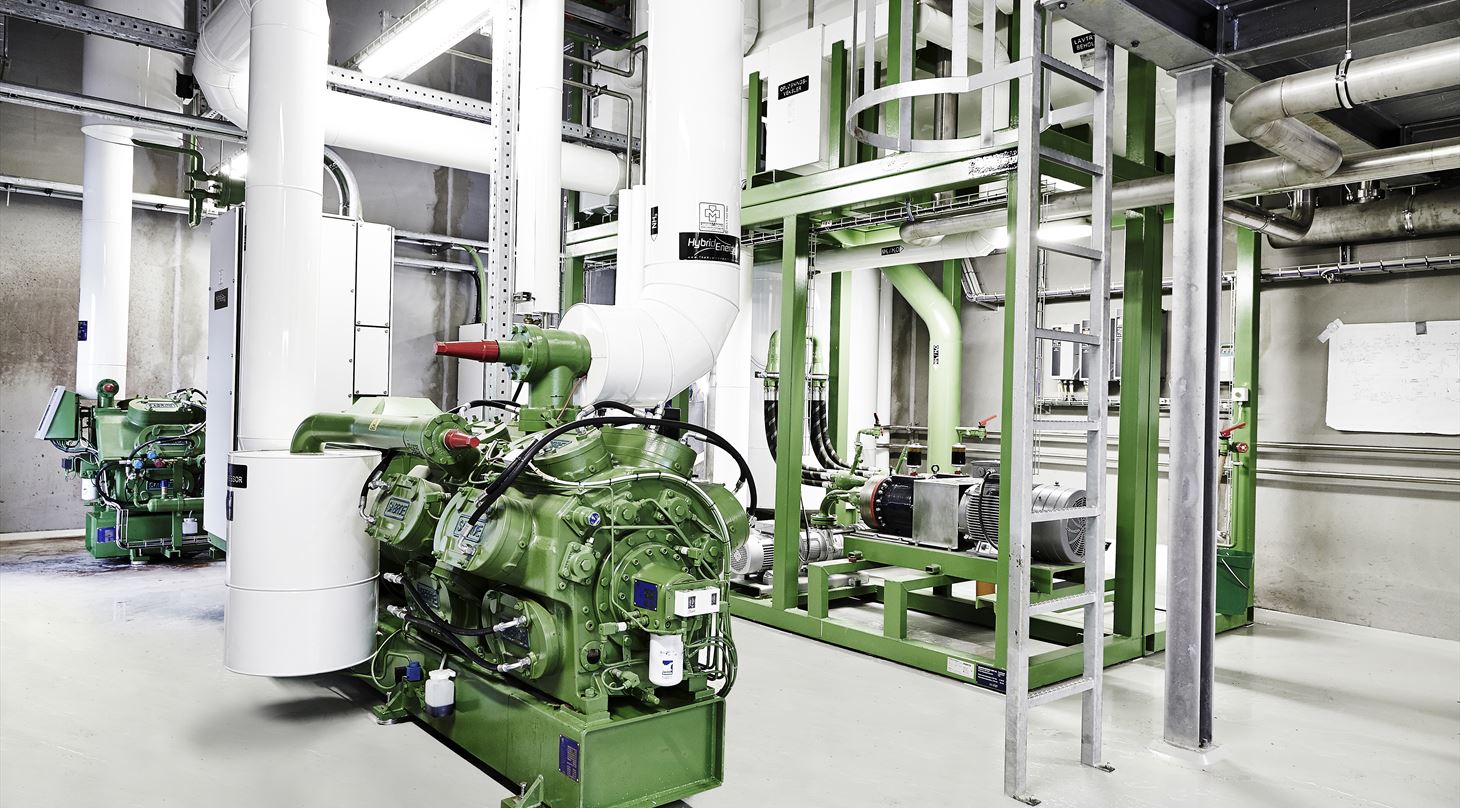 IEA HPT Annex 58 – High-temperature heat pumps
Project start January 2021. Expected completion date December 2023.
International IEA cooperation
At the beginning of 2021, an annex focusing on high-temperature heat pumps was launched under the technology program for Heat Pumping Technologies (HPT), which is part of the International Energy Agency (IEA). All countries that are a part of the HPT program can be included in the annex collaboration, which a Danish consortium is through an EUDP project.
Danish Technological Institute has been appointed as Operating Agent and thus coordinates both the international IEA cooperation and the Danish working group.
You can read more about Annex 58 here
Purpose of project
This project comprises the Danish participation in the annex about 'High-temperature heat pumps' which is a part of the Technology Collaboration Programme for heat pump technologies of the International Energy Agency (IEA).
High-temperature heat pumps (HTHP) are receiving increasing attention and are expected to be a key-technology for the provision of emission-free process heat for industrial processes. In this context, it is expected that industrial heat pumps will be a competitive technology far above the supply temperatures that may be achieved with current state-of-the-art technologies (around 100 °C).
Objectives
In this project, the objective is to increase the awareness of various stakeholders of the technological possibilities and the potential of electricity-based high-temperature heat pumps and, furthermore, to facilitate the uptake of high temperature heat pumps in industry.
In the annex work, we will provide an overview of the technological possibilities for the supply of process heat at temperatures above 100 °C with high-temperature heat pumps.
In order to outline the technical potentials, a state-of-the-art review is conducted including both commercially available equipment and technologies at lower technology readiness levels. Thus, the work forms an overview of technologies that can make an immediate contribution to electrification, but also of technologies that are expected to be on the market by 2030. Based on this, best practice scenarios for heat pump-based process heat supply are developed with a focus on selected processes and industry sectors. These best practice solutions are supplemented with the development of conversion strategies, that support end-users in the conversion towards heat pump-based process heat supply. Finally, recommendations for the definition and testing of industrial heat pump specifications are derived, as this is expected to facilitate the project handling procedure.
The activities are supplemented with a high degree of dissemination activities.
Activities
The project is divided into the following phases:
State-of-the-art of available equipment and a study of promising technologies under development.
Concepts – Development of best practices for promising application areas.
Applications – Strategies for the conversion to HTHP-based process heat supply.
Definition and testing of HP specifications – Recommendations for defining and testing of specifications for high-temperature heat pumps in commercial projects.
Dissemination.
Participants
The international cooperation has just started, and six countries have already signed up:
Austria
Belgium
Canada
China
Denmark
France
Germany
Japan
Netherlands
Norway
South Korea
Switzerland
US
In addition, different countries are preparing for their participation, and up to 12 countries are expected to participate.
The Danish working group contains knowledge institutes, technology suppliers and advisers:
Danish Technological Institute (Project manager – Benjamin Zühlsdorf)
DTU Mechanical Engineering
Johnson Controls
Rambøll
Fenagy
Viegand Maagøe.
Funding
The Danish participation in the project is funded by EUDP.