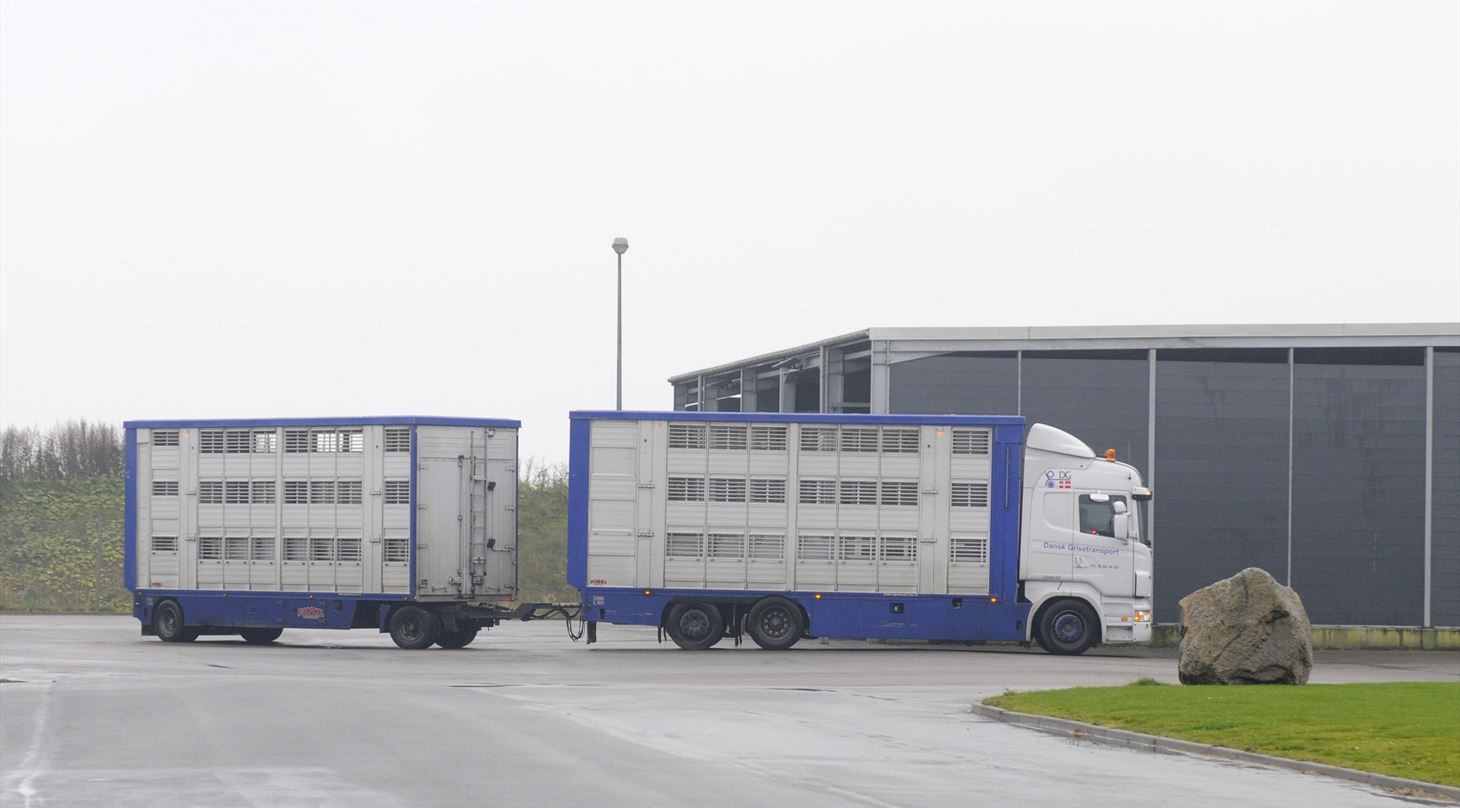 Increased animal welfare can be generated through intelligent application of data
Through an international cooperation, the Danish Technological Institute will exploit data to create increased animal welfare at all stages in pig production
25 April 2019, Copenhagen, Denmark. Measurements from cameras, microphones and chemical sensors will be combined in a web-based and user-friendly system for automatic monitoring and documenting of animal welfare of pigs in the entire production chain – from farrowing to slaughter. Development of such a web-based system is precisely the primary objective of the international collaborative project INSTAR, which the Danish Technological Institute has co-ordinated and applied for through the EU's funding mechanism, Horizon 2020, under the theme "Research and Innovation".
The innovation of the INSTAR system is the foundation on solid research of pigs' welfare as well as the consumers' expectations of good animal welfare. Another new issue is the system embracing all actors in the pig industry from the farmers and transporters to the slaughterhouses. With INSTAR, they will all have a tool to monitor – and thereby providing the opportunity to improve animal welfare – as well as to document compliance of legislative requirements as well as industry and consumer demands to a far higher extent than is possible today.
"With the introduction of INSTAR, we will combine data from e.g. pig transports with research- based knowledge of the possibilities of improving animal welfare. When this is combined with the consumers' increasing wish to buy foodstuffs with focus on considerations for the animals, a solid foundation is established to increase animal welfare", says team leader Dorte Schrøder-Petersen, Danish Technological Institute.
Measurements of animal sounds
INSTAR will develop and adapt known as well as new technologies to monitor the environment and the welfare of the animals, such as for e.g. automatic video monitoring of the pigs, vision analysis of the carcasses, measurements of the animal's sound and noise as well as environmental sensors. These data will be accumulated in a new, web-based data system capable of remodelling data measurements to an easy-to-understand expression of the animal welfare at this particular point – and how it has been throughout the animals' entire life.
"Today, many pig producers already measure e.g. water intake and the temperature in the stables electronically. These data can be supplemented with sound and video monitoring among other things. A high noise level can be a sign that the animals' welfare is challenged by increased stress. In the data system developed, you can install an automatic warning system that will react if the noise level exceeds a certain level. In this way, it is possible to quickly intervene with remedying measures," says Dorte Schrøder-Petersen.
Animal welfare must be documented
The data gathered can also be used for a general and continuous measurement of parameters that can be used as documentation for animal welfare in the entire chain to authorities as well as to food manufacturers, retailers and the consumers.
"Today, many large retail chains place distinct demands to the documentation of animal welfare. It is a request from their customers, and it is expected to be an increasing tendency," says Dorte Schrøder-Petersen.
As for animal welfare, INSTAR will analyse emissions of substances like ammonia, methane and carbon dioxide in the air from farms and slaughterhouses. In addition to having a positive effect on the surrounding environment, a reduced emission can also improve animal welfare in the stables.
The EU framework programme
INSTAR involves everyone with an interest in animal welfare – from consumers, to retailers and foodservice, transport companies, farmers, slaughterhouses, public authorities, technology developers and universities.
The Danish Technological Institute, together with universities and companies in Denmark, Germany, France, Sweden, Poland, Spain, Ireland and Greece, submitted the INSTAR application to the EU Framework Programme for Research and Innovation, Horizon 2020 at the end of January 2019. Replies are expected in June.
For further information please contact: Team leader Dorte Schrøder-Petersen, Danish Technological Institute, mobile: +45 7220 1359
, e-mail: dsc@teknologisk.dk