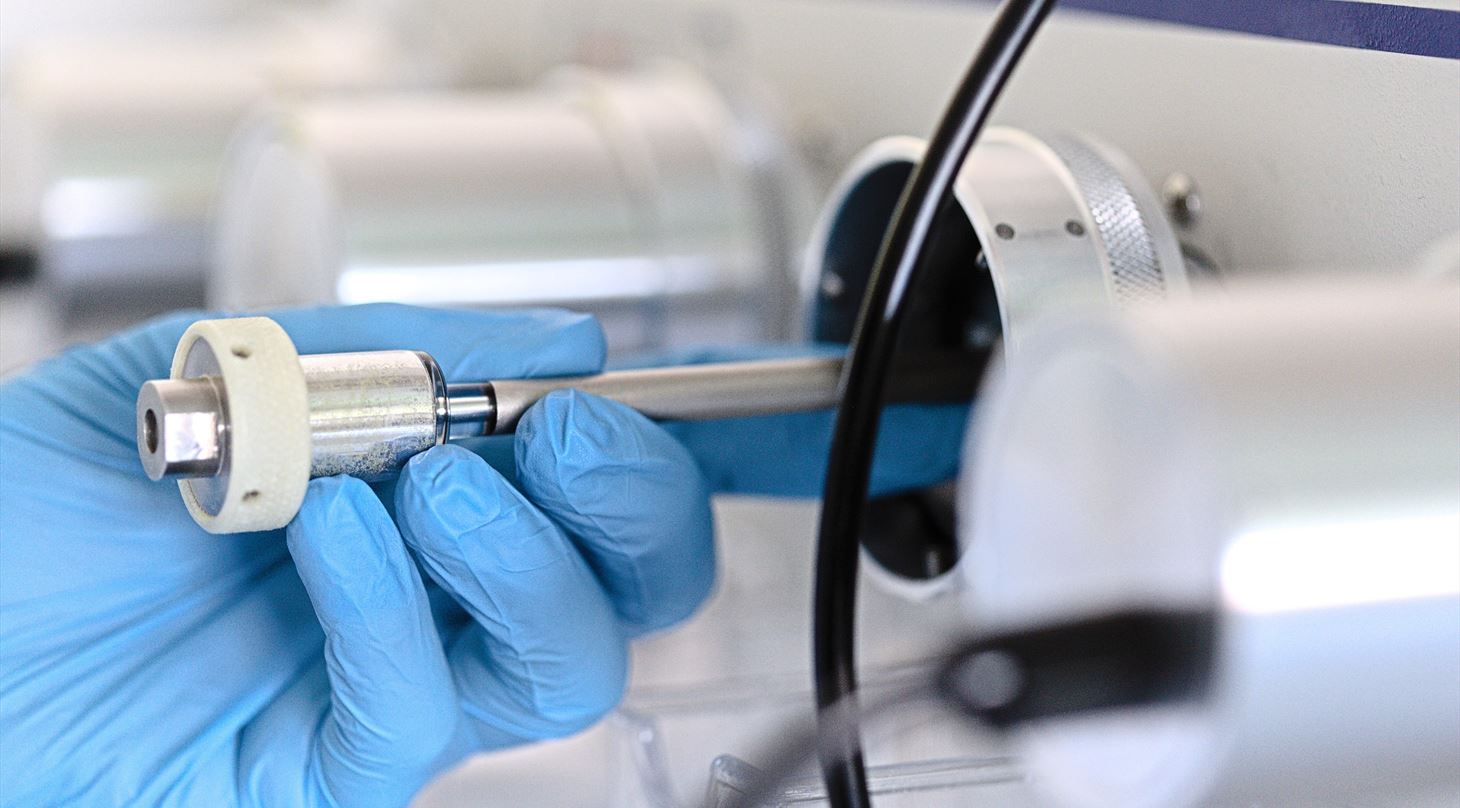 Mercury intrusion – determine the porosity of your product
Mercury intrusion is a powerful and fast characterization technique to study the porosity of materials
We can help you examine your product's properties in terms of size, distribution of sizes, surface area, and volume of pores. These are crucial properties determining the performance of your material for your specific application. We have protocols that comply with ISO 13175-3 and ISO 15901-1.
Mercury is a non-wetting liquid with high surface tension, making it ideal to study porosity properties as a function of external pressure. As a result, high-pressure mercury intrusion is the most complete pore analysis characterization method, covering a very large range of porosities, from nanometers to several hundreds of microns accomplished in a single measurement.
The technique is especially useful for
Pharmaceutical, to investigate drug delivery time.
Catalysis, as the catalytic activity is related to porosity.
Oil recovery, where the geologic conditions of porosity are key parameters.
Electronics, such as battery plates or electrodes.
Materials resistance, such as corrosion rate studies.
We can help you with
Pore size distribution.
Total pore volume.
Total pore surface area.
Median pore diameter.
Sample densities (bulk and apparent).
Combined analysis methods give the best results
At the Division for Nano Production and Micro Analysis at Danish Technological Institute, we have more than 25 years of experience solving characterization tasks for our customers.
We often combine results from several separate types of state of art characterization equipment and can offer you a design of experiments that suits your materials requirements, in a short delivery time.
Case study: Porosity in coatings
In this case study, the porosity of a cordierite monolith coated with a catalyst on alumina-based washcoat, used for exhaust gas treatment, was investigated. The porosity of the washcoat influences the exhaust gas ability to enter the washcoat and get in contact with the catalyst particles for the catalytic conversion.
Read more
Case study: Porosity in pharmaceutical products
The porosity of two over the counter (OTC) medicine tablets were investigated with micro-CT scanning, high-pressure mercury intrusion and gas adsorption techniques. The two OTC medicines, named OTC1 and OTC2, have the same purpose but OTC1 claims to have a faster effect.
Read more
Contact
Please contact Team Manager Christoffer Mølleskov Pedersen or Senior Specialist Simon Pitscheider for more information. Christoffer can be reached at chm@ teknologisk.dk or +45 7220 1055 and Simon at sip@teknologisk.dk or +45 7220 1062.