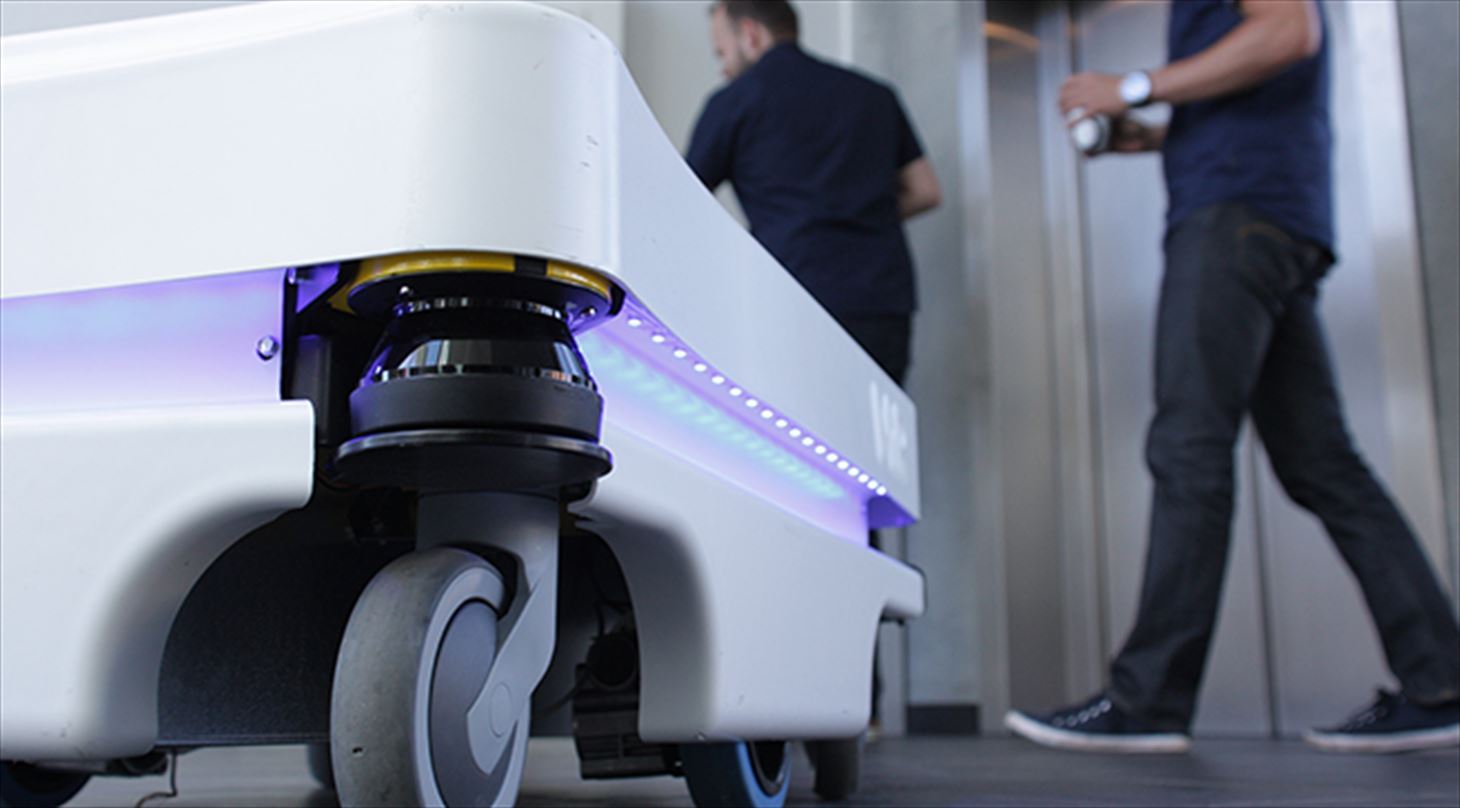 Mobile robots
During the last couple of years, mobile robots have been revolutionised. Computer power and sensors have developed so that robots are able to navigate and move objects without help from anything but their own equipment.
Mobile robots for logistics – also known as AGVs – that can help move items from A to B, have a big potential. Because mobile robots are very flexible, you can find them being used within many domains e.g. in hospitals, manufacturing companies, warehouses, grocery shops and garden centers.
The new generation of robots applies laser technology and advanced software to digitally describe their working environment. They require no changes of the physical surroundings and they are highly flexible in their application. The user can plan the routes and destinations for the robot and change these at any time. This flexibility and ability to adapt provides completely new applications.
At the Danish Technological Institute (DTI), we have a team of employees that are specialized in mobile robots for logistics. If you need to analyse your logistics or if you are ready to automate it, we can help you. If you need a complete solution, we can develop and deliver it too – always in close cooperation with you.
How can the Danish Technological institute help you?
Technology matching and maturing
System design and integration
Analysis and guidance before, during and after the project
Complete, tailored solutions