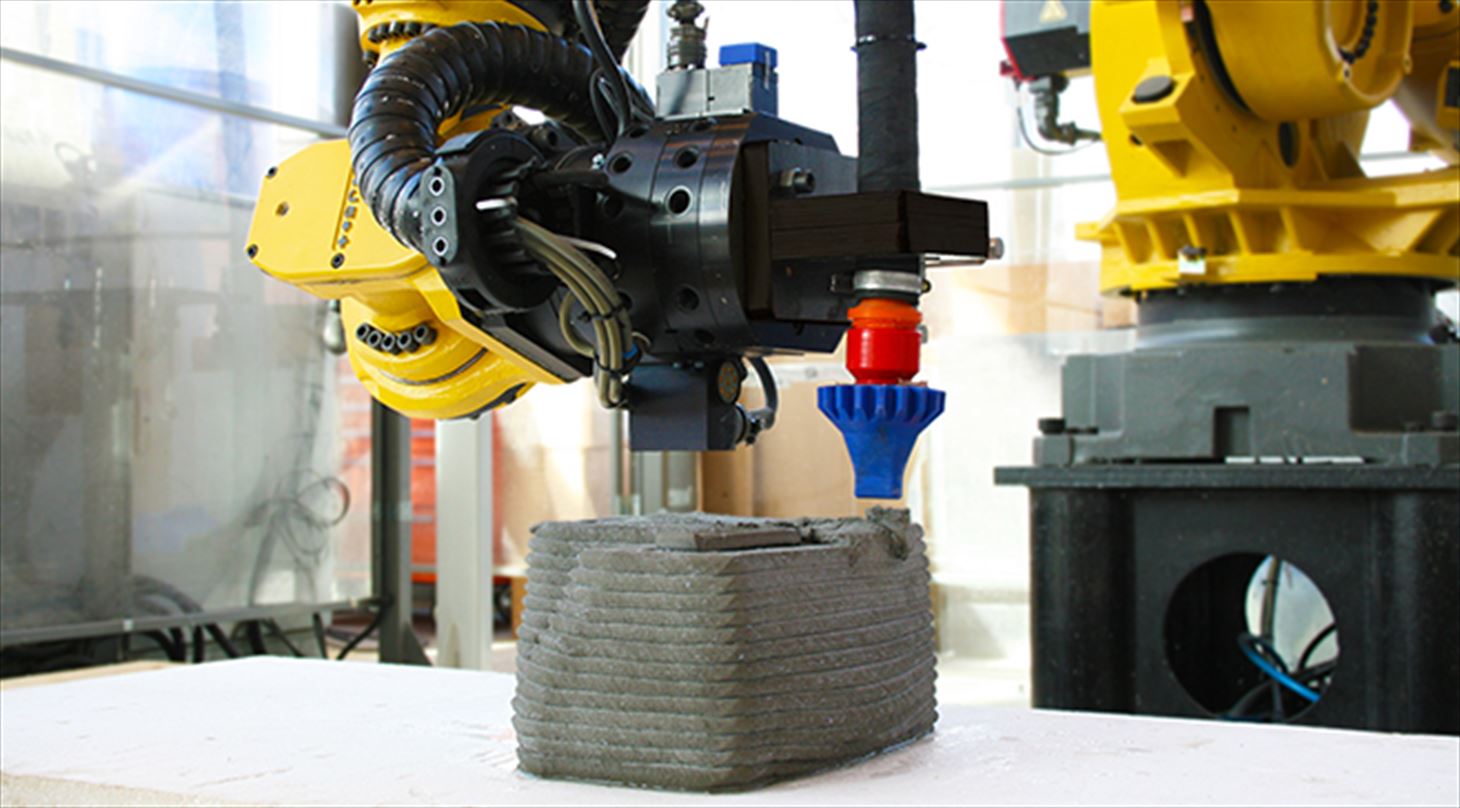 3D printed buildings
Project start January 2016. Completed December 2018.
Summary
The "3D-printed building" project (performance contract) is funded by the Danish Agency for Science and Innovation (Styrelsen for Forskning og Innovation). The project aims to provide new technologies and services for the benefit of the Danish construction industry. For that, the project include a cooperation with both companies and universities.
The "3D-printed building" project focuses on developing methods for robot-based 3D printing building elements, boosting innovation and productivity in construction. The project also focuses on unexplored architectural possibilities that 3D printing technology can deliver in construction.
Objective
Build a new business area focused on building elements produced with 3D printing technology, strengthening the Danish construction industry's competitiveness.
Read more
Follow the project progress on LinkedIn: https://www.linkedin.com/groups/8506380
Presentations
3D Concrete Printing of post-tensioned elements (IASS, 2018)
3D Concrete Printing - from material design to extrusion (ACE Workshop, 2017)
3D Concrete Printing - Technological issues in concrete mix design and extrusion (NIST, 2017)
Video
3D Concrete Printing of Post-tensioned elements
3D Printed Concrete Workshop