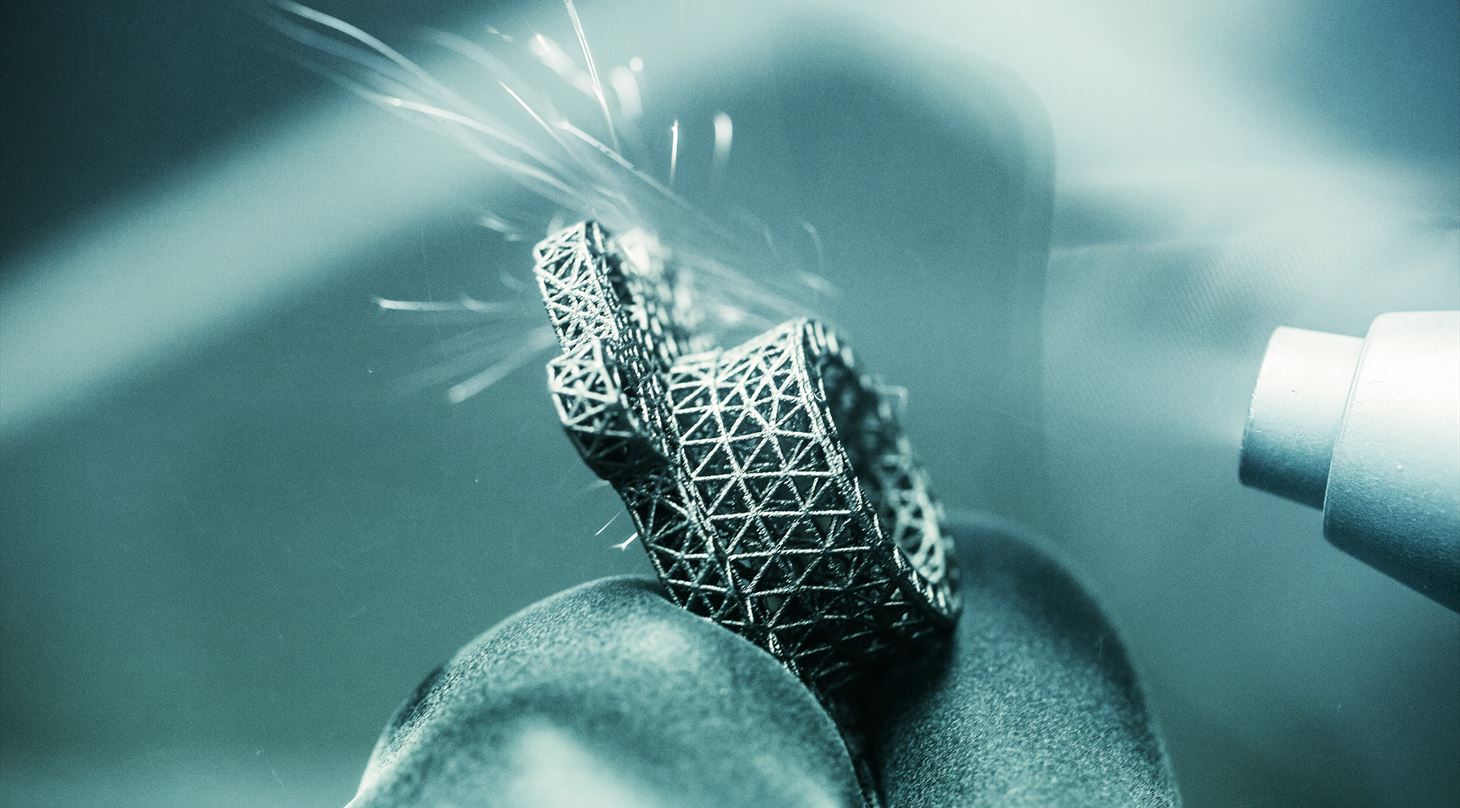 About the AM-LINE project
AM-LINE 4.0 is a project with a duration of four years, which launched on January 1, 2018. The project aims to ensure that Danish industrial companies receive the necessary knowledge to exploit the great potential of 3D print production of metal items. A new demonstration and knowledge center for industrial 3D printing in metal will make it attractive for smaller Danish companies to use 3D printing in their production.
Innovation Fund Denmark has invested 35 million in the project, which has a total budget of 88 million DKKR.
The project consists of nine partners:
Danish Technological Institute (DTI) is an innovative research and consulting institute that develops new technologies and translates knowledge into products that have real value for companies and communities. DTI is project manager of AM-LINE and is responsible for building and operating a production line in metal 3D printing. DTI must also ensure that industrial 3D printing is widely used in the entire Danish manufacturing industry.
Grundfos is a global leader in advanced pump solutions and a frontrunner in water technology. Grundfos has more than 10 years of experience in metal 3D printing and a clear strategy to use 3D printing for pump production within the coming years. In AM-LINE, Grundfos will be responsible for quality assurance and certification of printed items, and will also contribute with several business cases.
Danfoss is leading in research, production and development of mechanical and electronic components and system solutions on a global scale. Danfoss is undertaking a major strategic effort to implement 3D printing in the company and has just opened an ADM Center in Nordborg and has two more on the way in Asia and North America. In AM-LINE, Danfoss is responsible for identifying and optimising products for 3D printing as well as developing business cases.
DTU is a technical elite university with an international scope. DTU's mission is to develop and utilise science and technology for the benefit of society. DTU's main responsibility in AM-LINE is the development of a 'digital twin' of the physical production line. The digital twin is a simulation tool that will ensure that 3D print production in Denmark has the necessary flexibility that Danish companies demand.
Adimant offers software and services for industrial 3D printing. Adimant is in the absolute world class in topology optimisation for 3D printing and helps companies take full advantage of the possibilities of 3D printing. In AM-LINE, Adimant is responsible for optimising products from industry for 3D printing.
Scada Minds creates valuable solutions for customers through intelligent and creative use of data. Scada Minds has extensive experience gathering Big Data from the wind turbine industry and translating data into a manageable and useful product. In AM-LINE, Scada Minds is the link between the physical and digital production line. Scada Minds is responsible for monitoring and data collection from the production line and ensures that this data is incorporated into the digital twin.
With a wide range of expertise in process engineering, industry and construction of energy, environment, water & supply to infrastructure, development assistance and urban planning, NIRAS contributes to solutions to major societal challenges. In AM-LINE, NIRAS focuses on safety and working environment on the 3D print production line. As the use of 3D print for production is relatively new, there are still many unknown working environment factors, which are important to map before 3D print production is widened.
Denmark shall be the world's leading production country through research, innovation and education. Therefore, industry and research communities have merged and have created MADE (Manufacturing Academy of Denmark). In AM-LINE, MADE will ensure that the results developed in the framework of MADE are implemented in AM-LINE and ensure a broad upgrade of Danish companies in 3D printing through MADE's large network.
TWI is one of the world's leading research and development organisations in materials joining and has extensive experience in metal 3D printing. In AM-LINE, TWI will ensure that AM-LINE builds on the latest knowledge and previous results to ensure a fast start-up phase.
Facts about AM-LINE
The official title of the project is AM-LINE 4.0. It refers to the ambition to use AM in industrial production lines
The center is built on existing 3D printing facilities at the Danish Technological Institute in Aarhus
The Danish Technological Institute installed its first 3D printer in 1989 and has since then continuously worked with the technology. During the last decade, the Danish Technological Institute has 3D printed in metal.
A recent study shows that only 4 % of small and medium-sized Danish companies use 3D printing
The center has five metal printers + machines for all connected processes, such as processing and surface treatment
The Center for Industrial 3D printing officially opened August 30, 2018
Watch a video that describes the purpose of the AM-LINE 4.0 project:

AM-LINE 4.0 is funded by the Innovation Fund Denmark