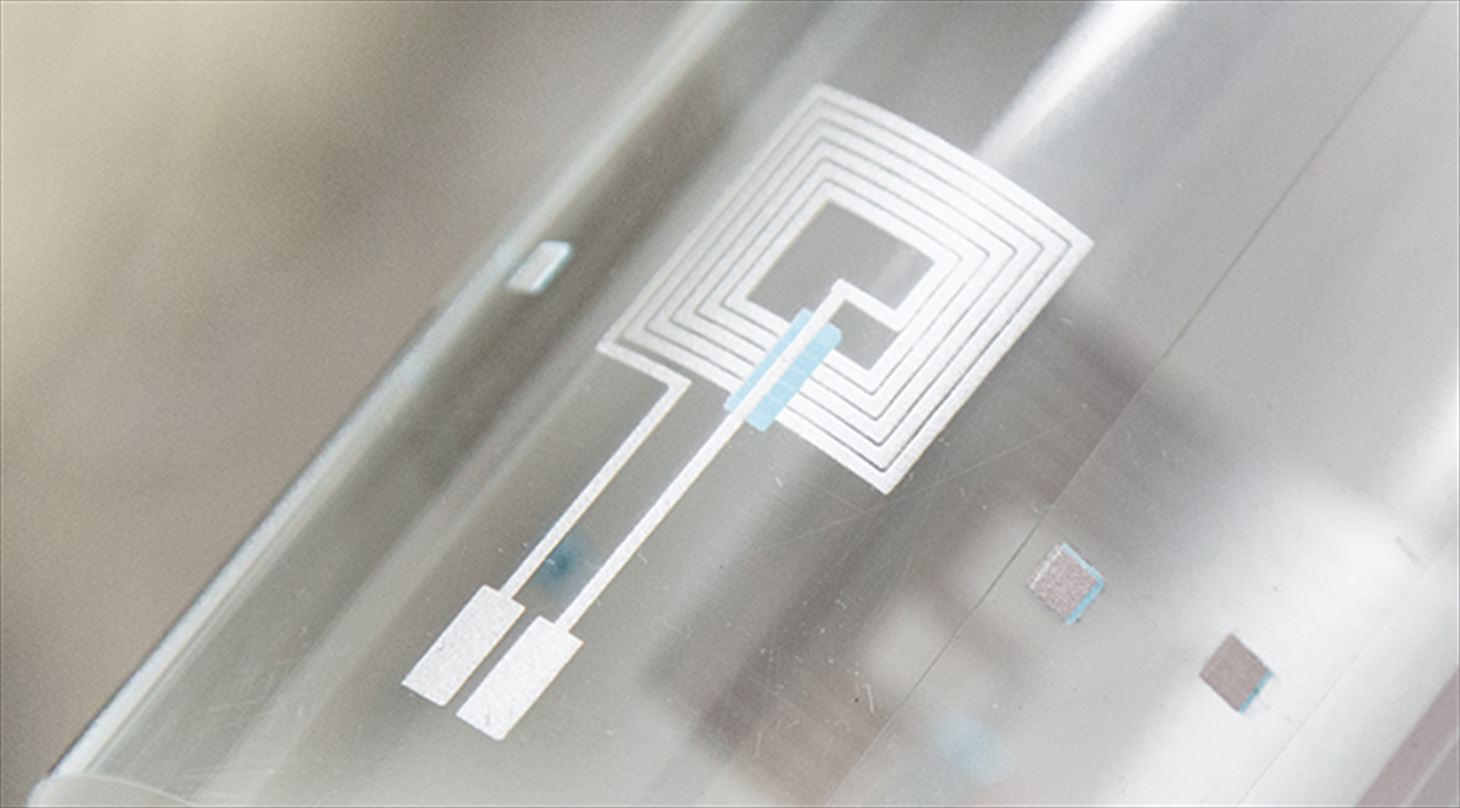 Grand opening of printed electronics Test Bed for European industry
A European printed electronics open innovation test bed (OITB), is bringing Europe to the forefront of innovation and new technologies. Right now, 10 companies can gain access to the test bed free of charge.
Danish Technological Institute is supporting industry through development of tomorrow's products with embedded electrical functionalities. The foundation for this revolution is printed electronics – a technology which enables integration of printed circuits on all types of surfaces, both rigid and flexible. By integrating sensors, antennas and other electrical components into existing products, the industry can develop totally new products, for example within electrical sensing in medical, wearable, logistics and construction application areas.
– Danish Technological Institute is leading LEE-BED, a test bed formed through the European Horizon 2020 program. Through LEE-BED we are joining forces with some of Europe's most prominent research and development institutes and SMEs, to provide consultancy services and access to state-of-the-art facilities within printed electronics. The goal is to strengthen the European competitiveness through novel technologies, states Zachary James Davis, Team Manager at Danish Technological Institute.
10 companies get free access to the test bed
The LEE-BED project was initiated in 2019 and has received over 12 million Euros to develop services and upgrade pilot lines. Now LEE-ED is ready to welcome the industry and will run 10 techno/economic service packages free of charge.
– Companies can gain access to new technologies without the need for large capital investments, minimizing economic risk. Danish Technological Institute is the single-entry point and will bring customers into contact with the institute that's the best match for their challenge. LEE-BED can provide full assessments of ideas, perform proof of concept, prototyping and pilot production projects and even support going to market through patenting, business plan, regulatory/safety and investment capital services, states Zachary James Davis.
Printed electronics will impact a wide range of markets
– LEE-BED is already working with four industrial end user cases, with four distinct application areas; Swarovski KG, adding electronic functionalities into their crystal technology for luxury products, ACCIONA, embedding IoT sensor logging systems for tracking and process monitoring, Grafietic, developing smart packaging solutions and MAIER, embedding LED lighting and touch sensing inside plastic parts for automotive applications. Through LEE-BED, we are accelerating the time to market with existing products with whole new electronic functionalities, states Zachary James Davis.
Low cost and optimized production processes
Danish Technological Institute has been working with printed electronics technologies since 2016, mainly focused on development of a silver alternative, namely copper nanomaterials for conductive inks. Danish Technological Institute has upgraded their own infrastructures and can now provide development and upscaling of nanomaterials as well as proof of concept and component prototyping using their advanced digital printing systems.
– We have expertise within how to embed and integrate electronics into new and existing products, as well as how to optimize the development process, reducing time from idea to market. New innovations within printed electronics materials and digital processes will enable stakeholders to optimize production, bring down production costs and increase sustainability. This will increase the overall competitiveness and agility of European industry, states Zachary James Davis.
LEE-BED event for interested companies
The LEE-BED consortium is hosting an event for interested companies on the 17th of June. At the event Danish Technological Institute will present how LEE-BED works, and how companies can access the hub. There will also be presentations from each of the four industrial end user cases, where they will showcase how LEE-BED has accelerated their innovation through printed and embedded electronic technologies.

Registration is free, please visit https://www.lee-bed.eu/contact to sign up.
Companies that are unable to participate, and would like to know more, can contact Zachary James Davis or visit the website at www.lee-bed.eu.
Contact details: Zachary Davis, zjd@teknologisk.dk, tele: +45 72202507
The LEE-BED project is part of the European Horizon 2020 program and has grant no. 814485.