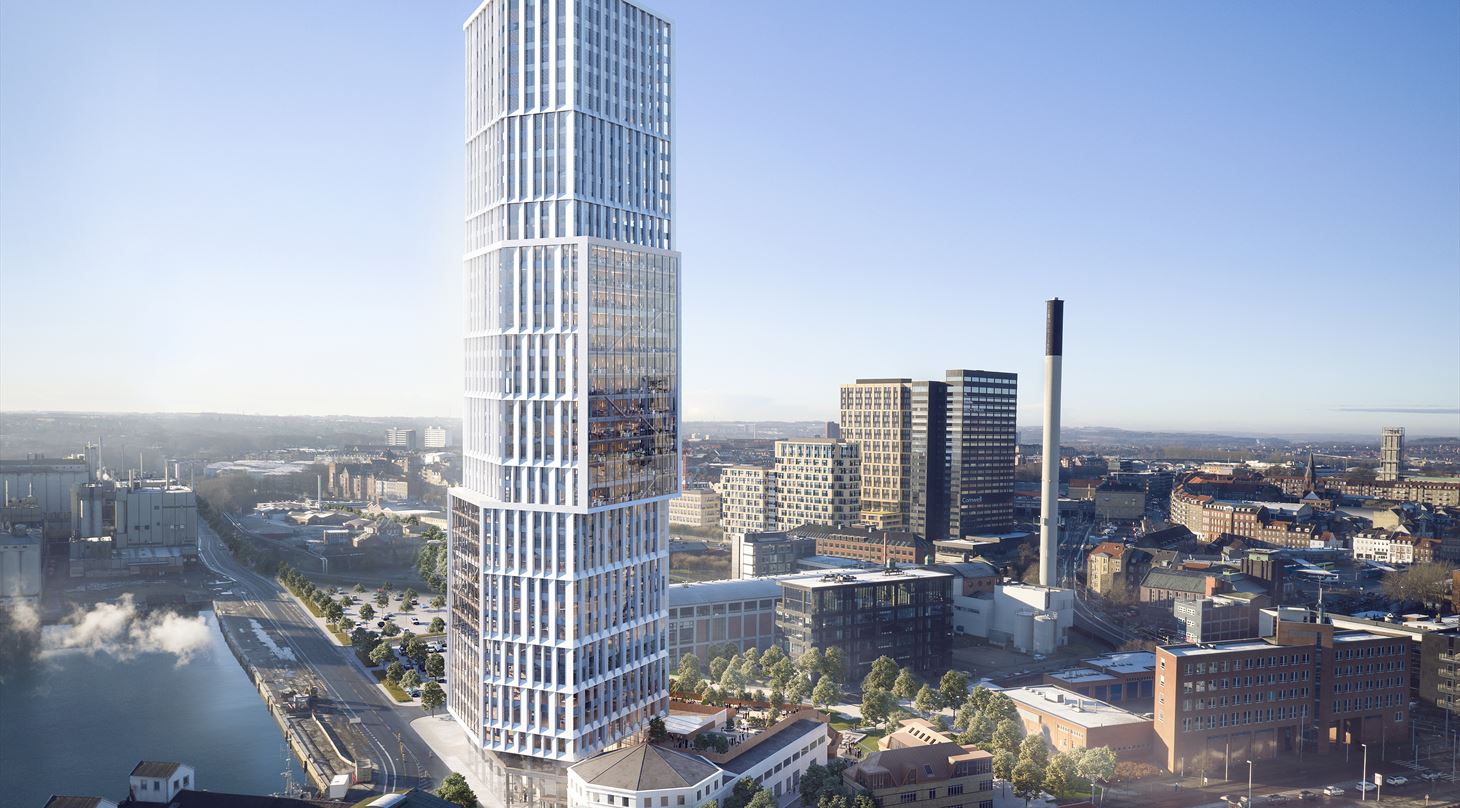 Green Construction Site of Tomorrow


Green transition in the construction industry
Due to the 2030 climate goals and a focus on pollution from local construction sites, it is a necessity to take the green transition into account in the construction industry. The project Green Construction Site of Tomorrow will examine the effect of different initiatives on the construction site at Mindet 6, Aarhus, with Per Aarsleff as the contractor.
Full-scale demonstration
The project will establish a full-scale data driven demonstration to provide documentation for the effect of initiatives to reduce environmental impact. The initiatives include converting construction equipment to electrical power and alternative fuels such as HVO or GTL.
Some of the non-road equipment unable to convert will be attached with particulate filter and SCR catalyst. Additionally, CO2-reducing energy systems, e.g., solar cells, will be established. Also, digital tools will contribute to smart behavior and operation optimization on the site.
Sensors measure the effect
Sensors and vehicles on the site will measure the effect of the initiatives which are implemented individually. By means of sensor technology and location data, a heat map will be developed. The heat map will show e.g., where a loader has been driving, its performance, and how much it costs in emission of particles and CO2.
The goal is to create a digital twin that documents current driving and makes it possible to see how logistic can reduce driving and thereby, emissions and CO2.
Solar cells and heat pumps
Smart energy infrastructure with solar cells and heat pumps on the site cabins are supplemented with an energy storage for load optimization. Danish Technological Institute will cover and analyze the energy consumption to identify possible energy reductions and increased flexibility.
Evidence for green initiatives
The aim is to present evidence to the industry of which green initiatives provide the most climate- and environmental impact for money. The vision is that the project will contribute to a sustainable future with access to sustainable alternatives. The accessibility of sustainable alternatives might encourage owners to demand more sustainable construction sites.
Participants
Per Aarsleff A/S
Airlabs Denmark
Alumichem A/S
Purefi A/S
CP ApS
DTU – Engineering
DCE – Danish Centre for Environment and Energy, Aarhus University
Aarhus University – Engineering
Volvo Construction Equipment
Danish Technological Institute (project manager)
The project is supported by MUDP


Picture: Tårnet. Illustration: C.F. Møller Architects
Project start: January 2021. Expected to end: December 2023.