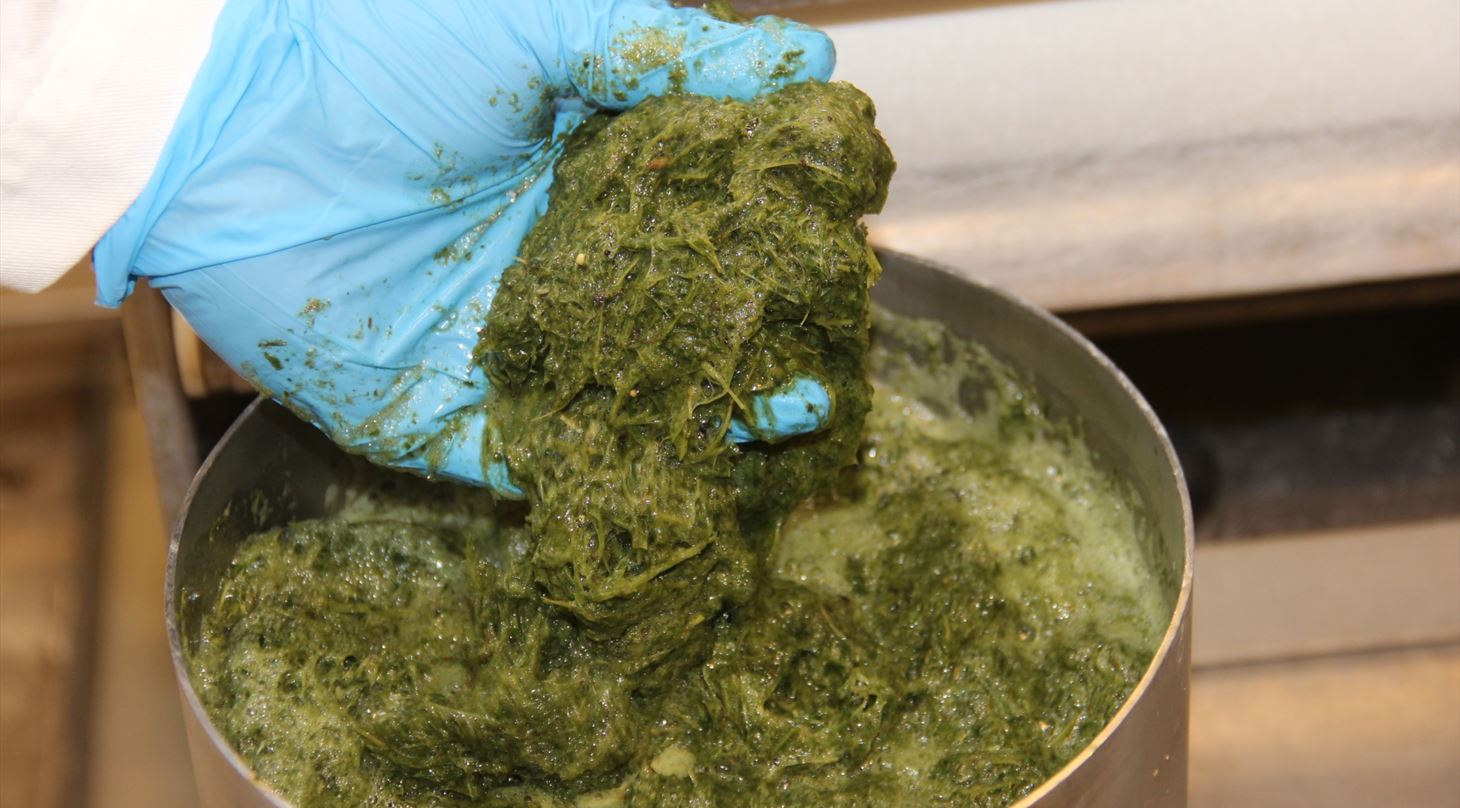 Project - SUBLEEM 2.0
Project start January 2018. Project completion June 2020.
SUBLEEM 2.0 aims to establish a food grade pilot scale biorefining plant for green biomass processing, through which it is possible to assess the potential of refining strategies and products. The facility creates the prerequisites for Danish companies to scale up green biorefining for demonstration and commercial facilities.
The biorefining pilot plant already established at the Danish Technological Institute in Taastrup for initial processing and separation of biomass will be expanded with further separation equipment. This will qualify the plant for additional processing possibilities for the production of valuable products from green biomass The expansion of the plant with ultrafiltration and column purification devices will enable the production of purified proteins, dietary fiber and biologically active substances.
Manufacturing methods must ensure that the functionality and quality of the products are preserved for use in, for example, functional foods that ensure high value. This can create the basis for development and optimization of business models.
There is enormous advantage for Danish business and the economy in general, by increasing utilization of green biomass for the production of food, feed and functional bio-based products and materials. This brings about a wide range of environmental and climate benefits.
The project contributes to ensuring a sustainable green change in Denmark.
Project partners
Nordic sugar, John P. Jensen, Senior Group Advisor
Copenhagen University, Jens Christian Sørensen, Ass. Professor and Keld Ejdrup Markedal, Ass. Professor
KWS Scandinavia A/S, Lars Andersen, Product Manager
Green Solutions, Arend Kleinhout, Owner
Participating centres from Danish Technological Institute
Wood and Biomaterials, Project leader: Christian Lorentz Bagger
Bioresources and biorefinery Anne Christine Steenkjær Hastrup, Director
Read more