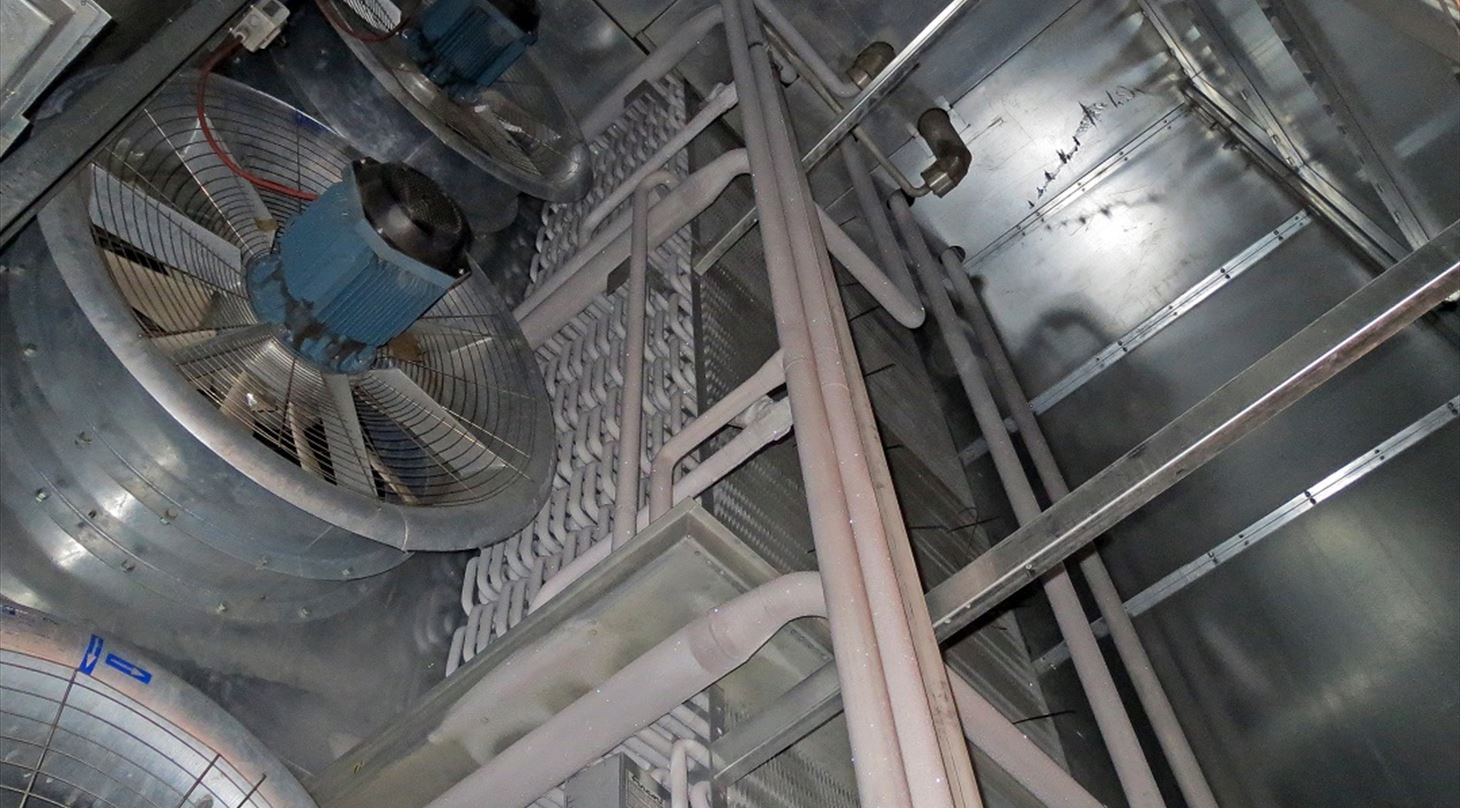 Project - Super Optimized Carton Freezer (SOKI)
Project start 2016. Ended in 2018.
Purpose of the project
The project is expected to result in a reduction in energy consumption by freezing with up to 30 percent.
The objectives of this project is to develop the optimum design solution for a carton freezer and to optimize the packaging of the freezer. This is done by gathering experience from Claus Sørensen A/S, end user, Hørup Maskiner A/S, manufacturer of fast freezers, and Güntner GmbH & Co. KG, manufacturer of evaporators. Their experience combined with CFD modelling and tests carried out by Danish Technological Institute will show how a carton freezer is to be designed or renovated in order to obtain the most energy efficient carton freezer.
Objectives
Optimization of the airflow through a pallet, including the intermediate plates
Optimization of the airflow between and through the individual pallets in the pallet rack/row of pallets
Optimization of the freezer design with the primary focus on airflow, including ventilators and evaporators
Optimum control of the freezing process
Participants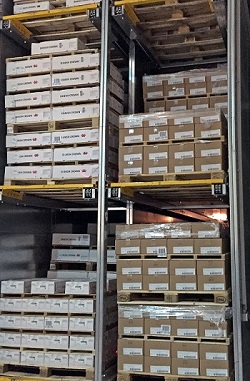 Danish Technological Institut – Jóhannes Kristófersson
Claus Sørensen A/S – Michael Glering
Hørup Maksiner A/S – Søren Melgaard
Güntner GmbH & Co. KG – Alfred Erhard
Activities
The following work packages will be dealt with during the project:
WP1: Acquisition of knowledge
WP2: Simulation (CFD)
WP3: Measurements of fast freezer at Claus Sørensen A/S
WP4: Headline design recommendations
WP5: Primary control of two parameters of the freezing process
WP6: Development of a new energy optimized fast freezer
WP7: Test setup at Danish Technological Institute
WP8: Dissemination
Funding
The project has been granted funding from the Danish research programme PSO, ELFORSK.