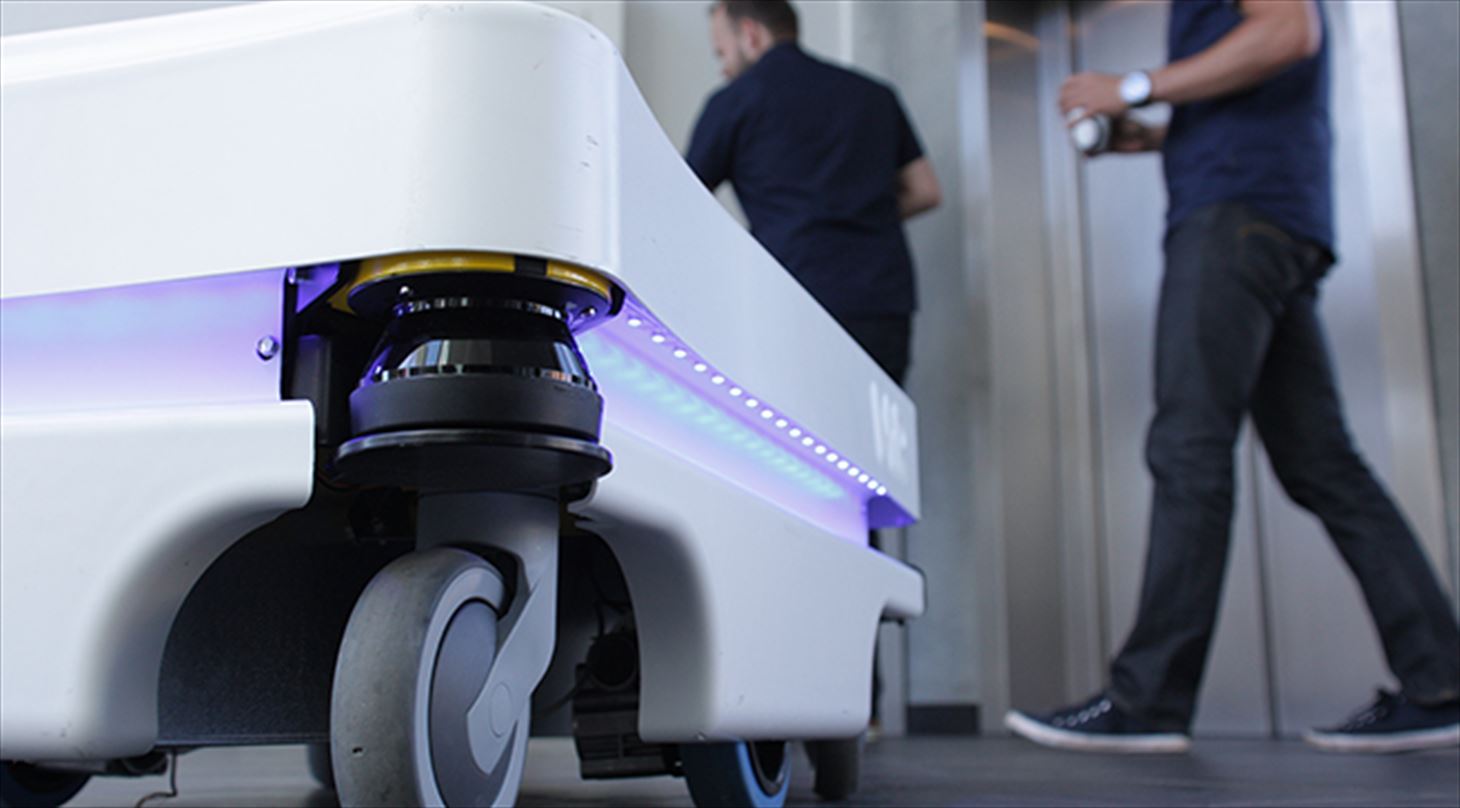 Service robots - Home
Service robots are mobile -- running, flying or diving robots with a wide range of applications.

One technology with great potential is mobile logistics robots - also known as AGVs - which can help move things from A to B. With their great flexibility and versatility, the mobile logistics robot can be used in numerous domains e.g. hospitals, manufacturing companies, warehouses, grocery stores and nurseries -- freeing up valuable human labor for other tasks.

Underwater robots and drones have far higher potential, primarily in inspection tasks, but also in disaster areas to provide an overview of the area. They can also be used for monitoring tasks in agriculture, wildlife surveys, or something completely different.



In the Center for Robot Technology we have accumulated great experience with service robots of many types. We offer services such as:
Technology matching and maturation
System design and integration
Analysis and advice before, during and after your project process
Tailor-made complete solutions

In the menu on the right you have the opportunity to delve deeper into service robot applications in the domain that is most relevant to you.