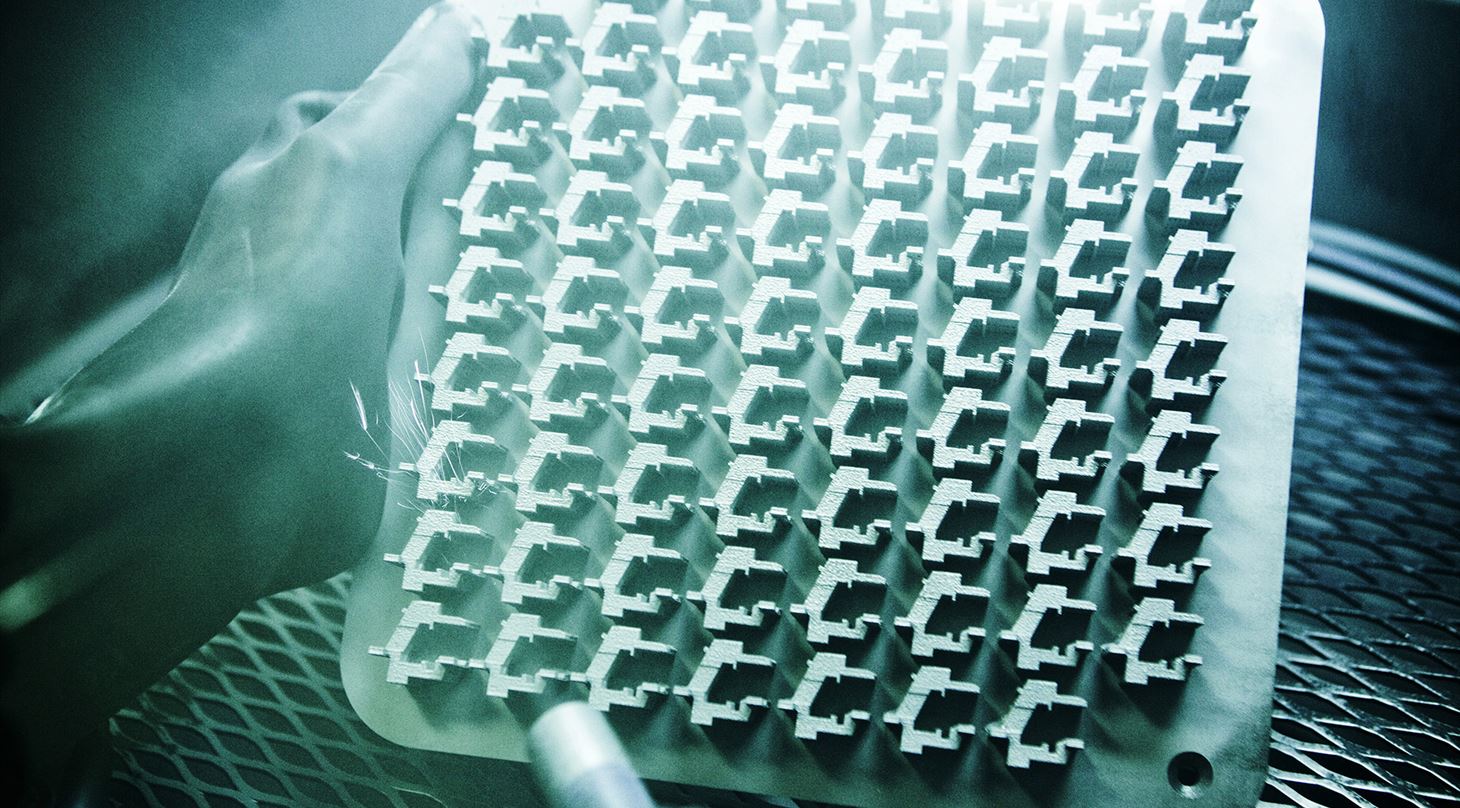 3D printing Production - Selected cases
Is your company ready to produce 3D-printed parts? Replacing parts of the company's production chain with 3D-printed components can be an easier and more cost-effective solution than traditional production methods, as this method allows you to go directly from 3D drawing to production.
We deliver ready-made solutions with full quality assurance in both metal and plastic. Below you can see selected cases with our various production services.

3D printing has given us a creative freedom in design, since we are no longer limited by a particular geometric shape, and we don't need to produce tools.Consequently, the production process is reduced toa few weeks, where it used to be 4-6 months

- Leif Johansen, Ortofon
PRODUCTION CASE: Bühler-Meincke
Bühler-Meincke's nozzles used to be welded together by several parts, and it was both complicated and time consuming. Now, they are 3D-printed at DTI, resulting in freedom of design and simplified production, as the nozzles can be made in one piece with a smooth, beautiful surface.​
Read more

CASE WITH PILOT PRODUCTION: 4TECH
4TECH has utilized the freedom of design in Additive Manufacturing to make a tool changer for collaborative
robots that cannot be manufactured in the traditional way.
The Danish Technological Institute prints the tool changer
on demand, so 4TECH has no need for a large inventory.​
​ Read more

CASE WITH MATERIAL DEVELOPMENT: Marel
At Marel's request, the Danish Technological Institute developed metal detectable nylon for 3D printing as well as a dipping process whereby 3D-printed nylon is easier to clean - in fact, it's 118 times better measured on residual bacteria and on par with stainless steel.
​ Read more

MORE CASES
Want to see more examples of how we have helped companies with 3D printing? We have collected a number of examples that cover 3D printing in both metal and plastic.
See more exciting cases