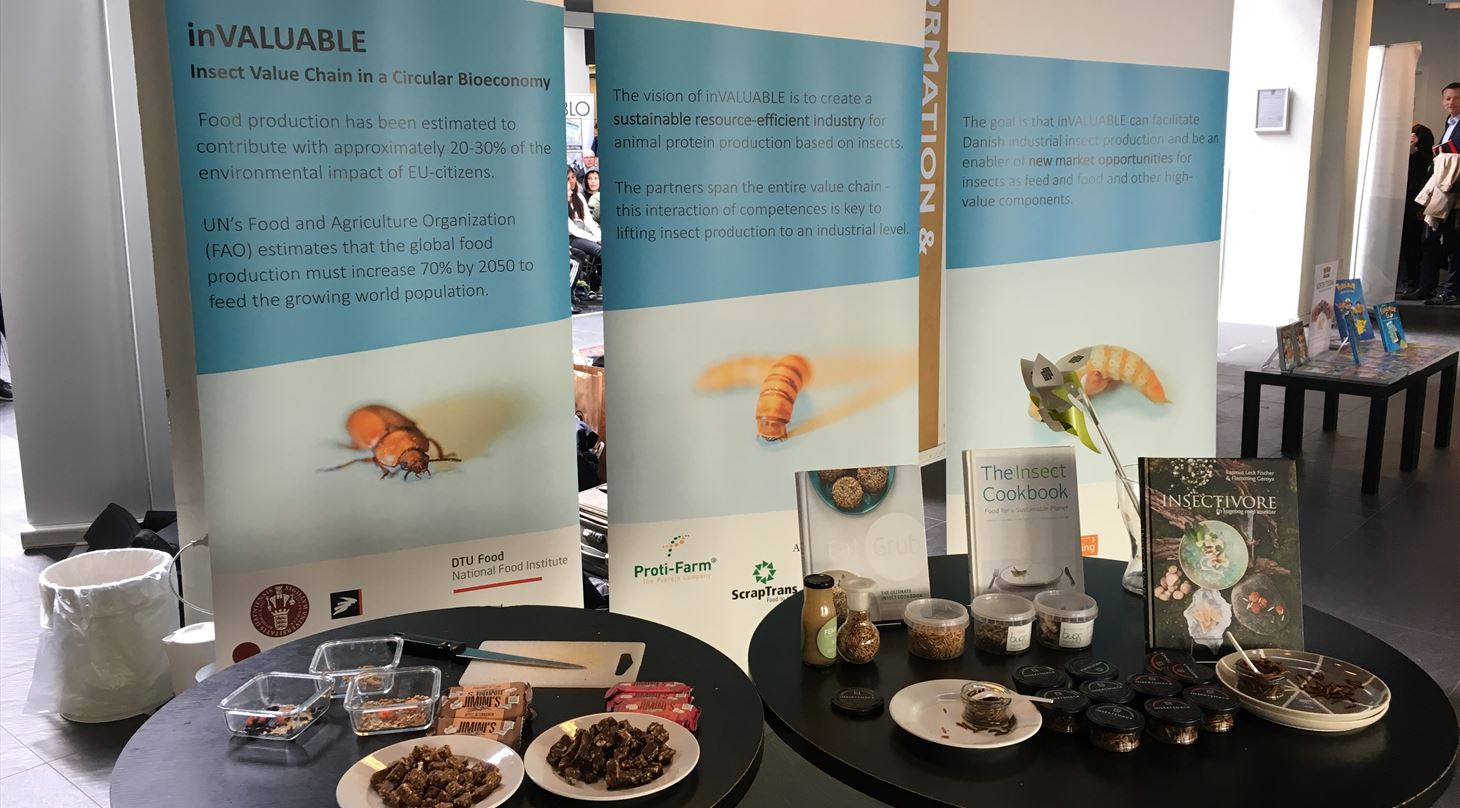 4. News & Events
InVALUABLE have been represented at many national and international events and mentionened in various media. Here is a selection of some events since the project started in 2017.
2018
12th - 13th of November : Participation in FoodTech in Herning, Denmark
5th - 7th of November : RTO summet in Bruxelles, Belgium
19th of September : Nordic workshop conference, Roskilde, Denmark
2nd - 6th of september : Brazilian Congress of Entomology conference, Rio Grande, Brazil
2017
13th of October : Participation in 'kulturnatten' in Copenhagen
10th of October : Insectinov2 conference in Paris, France
7th-9th of September : Insecta conference in Berlin, Germany
31st of August : Insect case for InnovateFood
29th of August : NICE workshop conference in Turku, Finland
28th of August : EAAP conference in Tallinn, Estonia
24th of August : Arla Food Festival in Copenhagen
25th of August : Copenhagen Bug Fest
15th-19th of June : Participating in 'folkemødet' on Bornholm.
20th of May : Spring market at Ausumgaard
18th of May : Keynote speech at the opening of Microsculpture exhibition in Copenhagen
26th - 29th of April : Participating in different events during The Danish Science Festival (forskningsns døgn)
8th of February : Meeting in Dansk Insektnetværk at Ausumgaard.