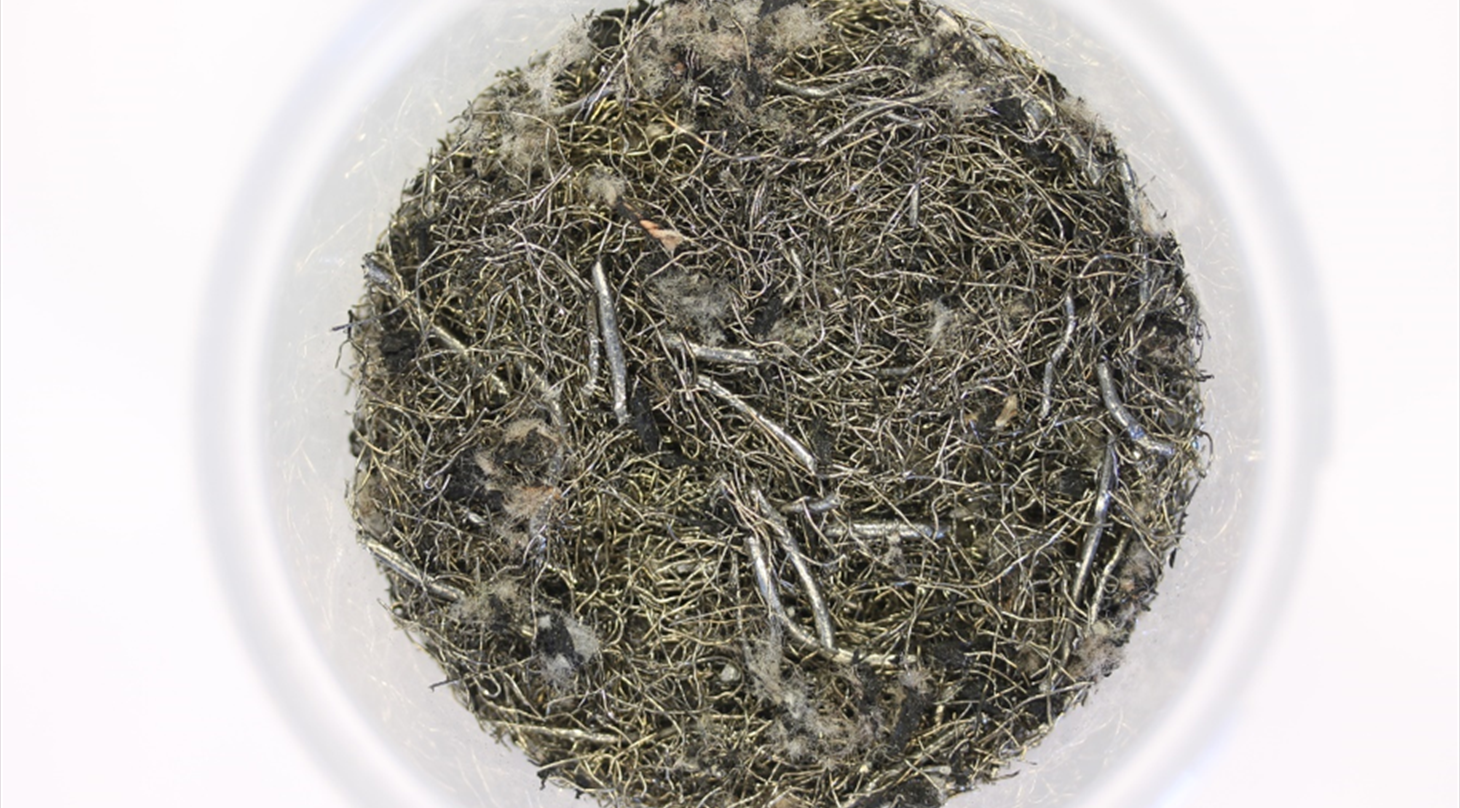 Analyses gave Genan knowledge of alloy differences in tire threads
CASE: RECYCLING OF TIRES
Genan reprocesses worn tires. In connection with the reuse of the tire reinforcement itself, they encountered a challenge that the Danish Technological Institute helped solve.
As the world's largest processor of end-of-life tires, Genan has a vision that all discarded tires should be recycled in the most environmentally sound and economically advantageous way. This means that they also want to reuse the reinforcement in the car tires, which consist of steel. These car tires are collected in both Europe and North America, and in connection with the recycling process, Genan encountered a challenge as they did not know the alloy composition of the reinforcing or knew whether the steel was different from different tire manufacturers and across geographical locations. Therefore, they contacted the Danish Technological Institute in order to gain greater knowledge about the alloys.
See our different services
The Danish Technological Institute received the tire reinforcement as granulated wire, which was 'contaminated' with rubber and reinforcing textile, as seen in the picture at the top.
- Our first task was to clean the samples. Therefore, we baked them at 600°C for one hour, so that all organic matter was burnt, after which we screened the ash residues. Then we could re-melt the remaining tire reinforcement into test coupons, on which we could then measure the chemical composition, says Benjamin Bjørke, consultant at the Danish Technological Institute and expert in metallic materials.
With the re-melted samples, it was possible to measure the elemental composition by means of Optical Emission Spectroscopy (or OES), so that Genan could make proper recycling and subsequent resale.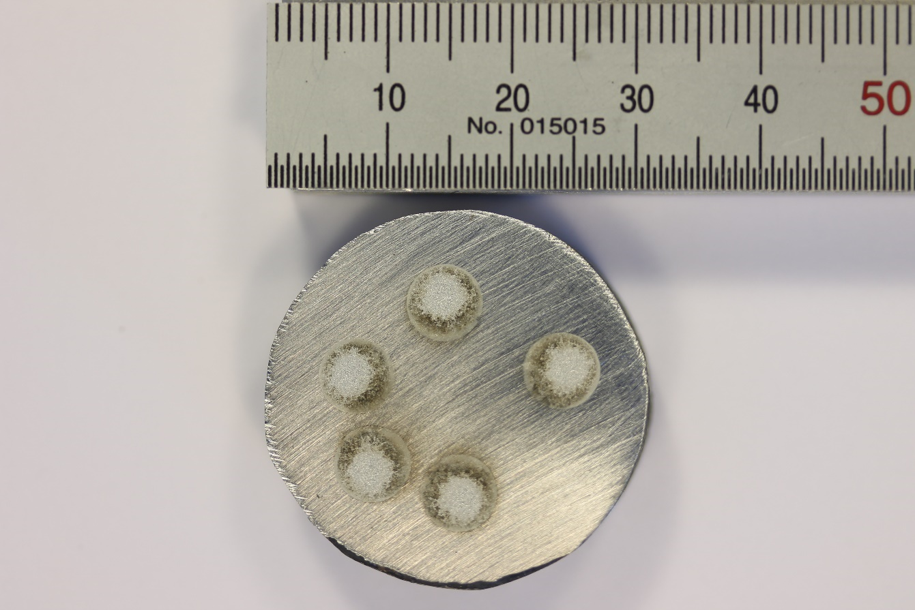 Here is a re-melted test coupon. Chemical composition (the five marks) is measured using OES
New knowledge contributes to higher recycling rates
OES is a standard method - and one of the many analytical methods used by the Danish Technological Institute to generate important knowledge for companies in specific problem scenarios. In addition, the analysis is one of the many accredited methods offered by the Danish Technological Institute, so that our customers can be sure that the result complies with current standards and quality requirements in the field.
It is important for Genan to have specialists who can assist with professional expertise in e.g. analysis and determination of materials, as here with the tire reinforcement. Only in this way can our products be included in the best applications. The collaboration with the Danish Technological Institute gives us the precise and professional backup and professional expertise we need

- Michael Agerkilde, Group COO, GENAN HOLDING A/S
In this case, Genan gained a greater insight into their own product and increased knowledge of the alloys concerned, so that they could make a more precise processing of the tires and thus achieve a better recycling.
With the results of the impartial third-party analysis, Genan has been able to refute alloy differences in tire wire from different locations, and this has contributed to a higher recycling rate of materials.