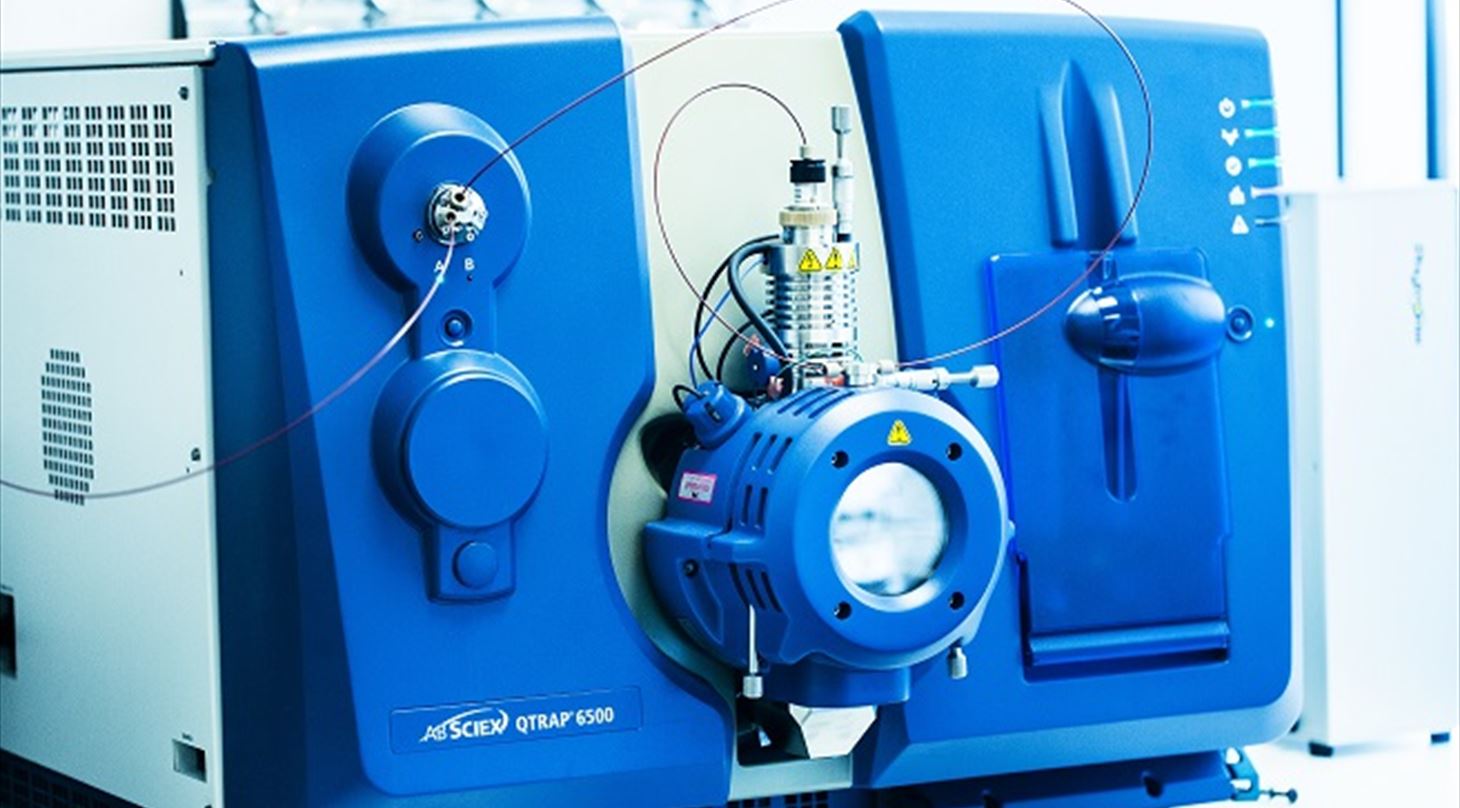 Analytical method for meat from entire male pigs
CHEMICAL ANALYSIS
DMRI has developed an analytical method that can be used to analyse skatole and androstenone on a small fat biopsy taken from the carcass. The method uses laser diode thermal desorption mass spectrometry (LDTD-MS/MS) and is in compliance with the EU's reference laboratory method, which also uses mass spectrometry. The DMRI method is accredited according to ISO 17025:2017. This method makes it possible to perform a rapid, selective and quantitative analysis. Through further automation of the method, equipment installed at a slaughterhouse will be capable of analysing up to 2,800 fat samples per day. The same method has been set up in DMRI's laboratories.
ARTICEL:
Birgitte Lund, Claus Borggaard, Kirsten Jensen og Susanne Støier (2021) High throughput method for quantifying androstenone and skatole in adipose tissue from uncastrated male pigs by laser diode thermal desorption-tandem mass spectrometry. Food Chemistry, 100113.
PATENT:
Lund, BW; Meinert, L.; Borggaard, C. (2016) Simultaneously detection of off-note or boar taint related compounds in animal tissue. WO/2016/139291
PRESENTATION/CONFERENCE:
Birkler, R., Borggaard, C., Støier, S., Lund, BW (2018) EAAP Fully automated and rapid at-line method...
Borggaard, C., Birkler, R., Meinert, L., Støier, S. (2017) ICoMST. At-line rapid instrumental method for measuring the boar taint...
Støier, S. (2015) International Conference on pig welfare, Copenhagen april 2015. Detection of boar taint, a means to avoid surgical castration
Borggaard, C., Bager Christensen, L., Hviid, M., Kjærsgaard, N.(2012) 58th ICoMST.