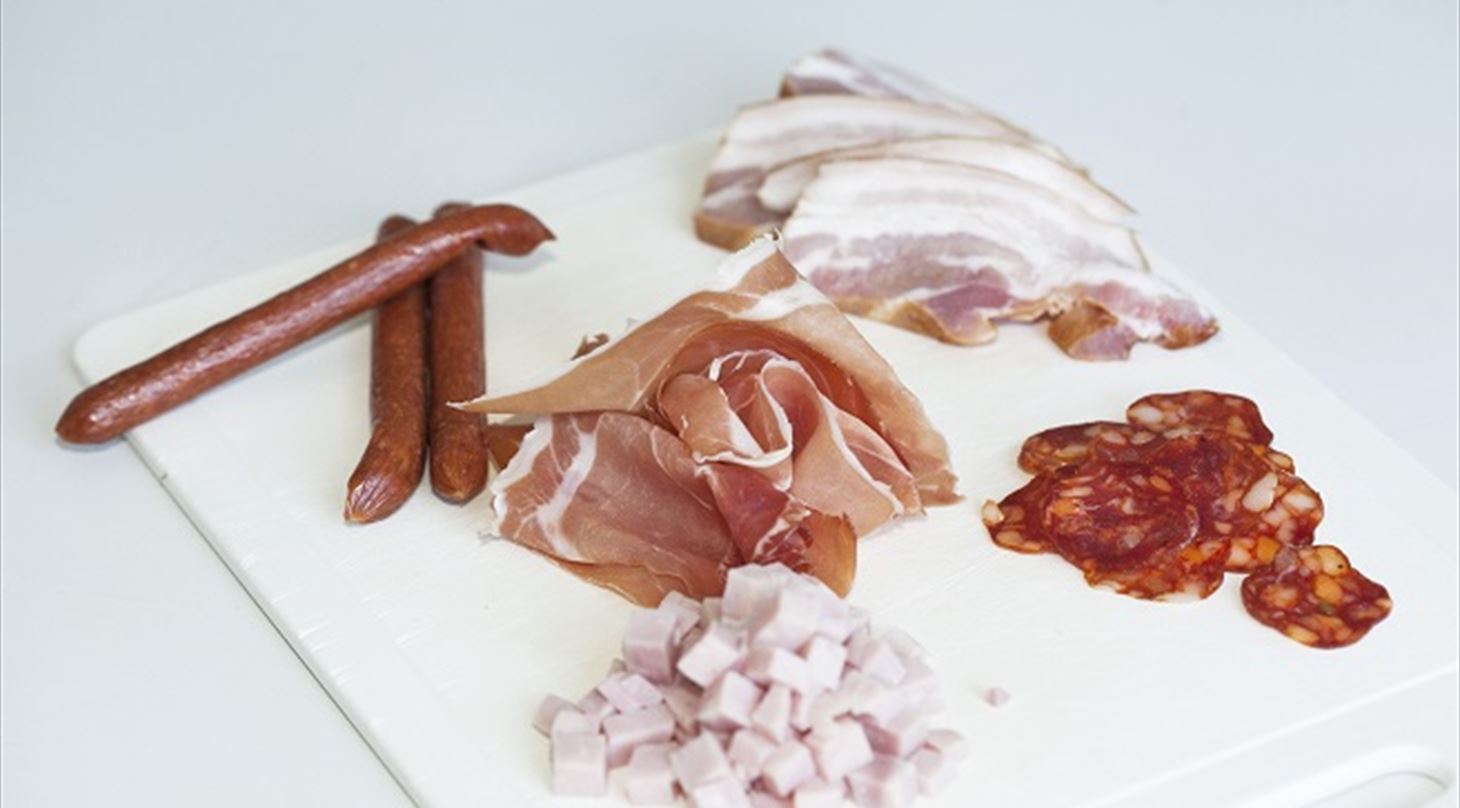 Applications for meat from sorted entire male pigs
The meat that is sorted out because of boar taint odour and flavour must be used in products in which the odour and flavour have been masked. Different possibilities, such as smoke, fermentation, process temperature and masking with spices, have been investigated.
Meat from entire males with higher concentrations of skatole and androstenone can generally be used for processed products rather than for fresh meat products without consumers reacting negatively to the boar taint odour and flavour. It is also an advantage to combine different strategies, such as dilution and smoke.
Download the catalogue as PDF file
ARTICLE:
Aaslyng, MD., Støier, S. (2019) Fleischwirtschaft international 1, 33-35. Boar taint is a challenge to be adressed
Aaslyng, MD., Granly Koch, A. (2018) Food Research International 108, 387-95.The use of smoking as a strategy for masking boar taint in sausage and bacon
Granly Koch, A.; Aaslyng MD. (2016) Meatingpoint magazine issue 11, side 19-20.Is smoking a stand-alone strategy to mask boar taint?
CONFERENCE:
Aaslyng, MD (2019) IPEMA, Beograd 14.-15 marts. The dilemma of entiremale production from farm to consumer seen from an industrial point of view.
Aaslyng, MD., Støier, S. Granly Koch, A. (2018) IPEMA 2nd Annual Meeting, Oeiras, Portugal 9th-9th February 2018. Cooking of meat for a long time at low temperatures does not decrease boar taint.
Aaslyng, MD.,Støier, S. Granly Koch, A. (2018) IPEMA 2nd Annual Meeting, Oeiras, Portugal 9th-9th February 2018. Fermentation is not a strategy to mask boar taint
Tørngren, MA.; Kristensen, L.; Magnussen, CC (2012) 58th ICoMST august Montreal, Canada