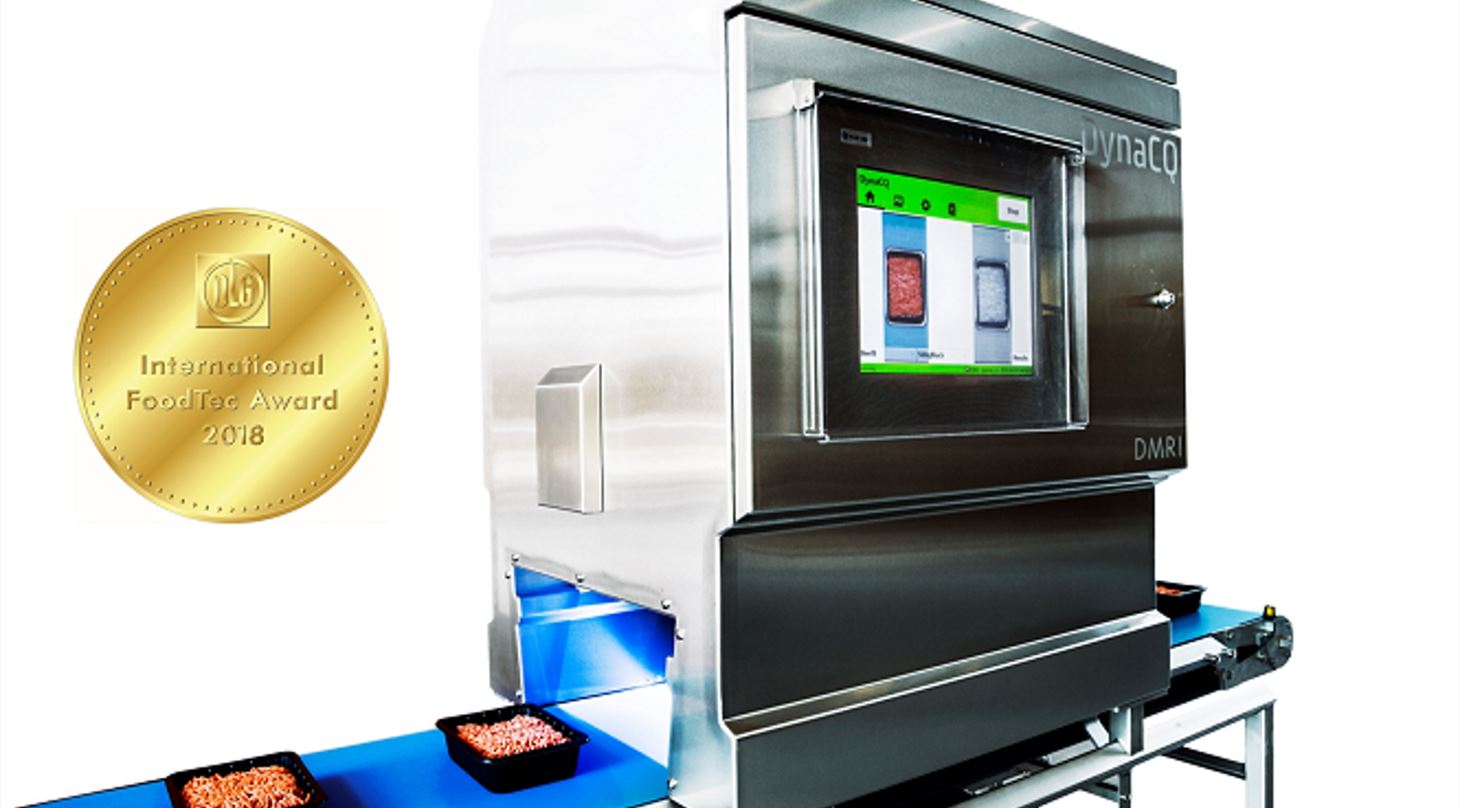 Award winner detects plastic in meat products with high sensitivity at high speed
Press release from DMRI – Danish Meat Research Institute. 14.th February 2018.
The International FoodTec Awards are presented every three years. This year, the international jury at DLG e.V. has nominated the DynaCQ technology from DMRI for a gold medal for its impressive innovation and benefits for the meat industry.
The gold medal winner DynaCQ ensures fully automatic detection of foreign objects in both minced meat and trimmings, enabling food manufacturers to avoid recall costs and product waste.
Find soft plastic before it reaches the meat products
Operators in the food industry wear aprons, gloves and protective sleeves made from low density materials like plastic. Plastic in-liners and covers are also widely used to protect products. Unfortunately, the materials occasionally get torn and small fragments can end up in the minced meat or trimmings.
Low density materials cannot be detected by x-ray or metal detectors and it is almost impossible for operators to identify small fragments in the product surface with products moving fast on the conveyor belt.
"DynaCQ solves this problem. By using a multi spectral camera with special illumination, DynaCQ detects the unwanted components and allows the processor to stop and remove small fragments which deviate from the natural colours of the product," explains Product Manager Niels Madsen, DMRI.
Automatic quality control and image storage
The fully automatic flexible detection platform can be configured and integrated into a number of conveyor based applications for various meat products.
'The technology detects plastic items as small as 1,5 mm x 1,5 mm at fast line speed, and points them out for manual or automatic removal. The user interface is simple and intuitive. Another great benefit is the option to store all images with a tag. This way, you will have full documentation of your product as a basic CCP of your production', says Niels Madsen
DynaCQ can be used in several ways as either a simple stand-alone detection unit, integrated into the MES or as a sorting control unit rejecting contaminated products.
"Any avoided recall represents a huge cost saving. Moreover, customers from especially retail demands high level product inspection from their suppliers. DynaCQ is effective, measures small contaminants and never will be tired like human operators might." says Niels Madsen.
Specialists from DMRI are introducing the DynaCQ at Anuga FoodTec, Cologne, 20-23 March.
Live demonstration will take place every day from 10:00 a.m. to 06:00 p.m. Hall 10.1 Stand C-091.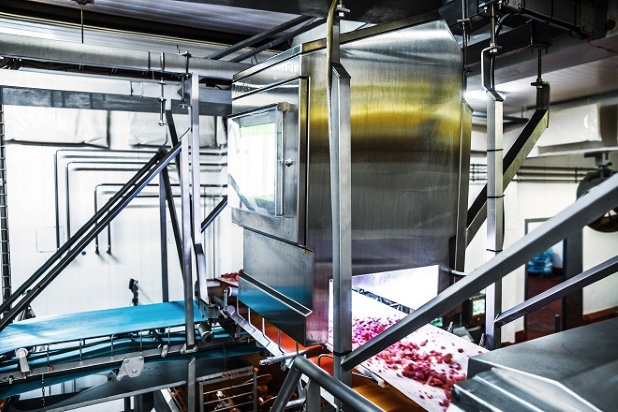 Photo: DMRI's fully automatic detection of plastic in meat enables food manufactures to avoid recall costs and product waste.
About DMRI
As part of the Danish Technological Institute and with 60 years of close collaboration with the international meat industry, DMRI conducts research and provides equipment and consultancy services covering quality, safety and production of pork, cattle, sheep and poultry.
Contact
Niels Madsen, Product Manager, +45 72 20 26 90,
ntm@teknologisk.dk
.