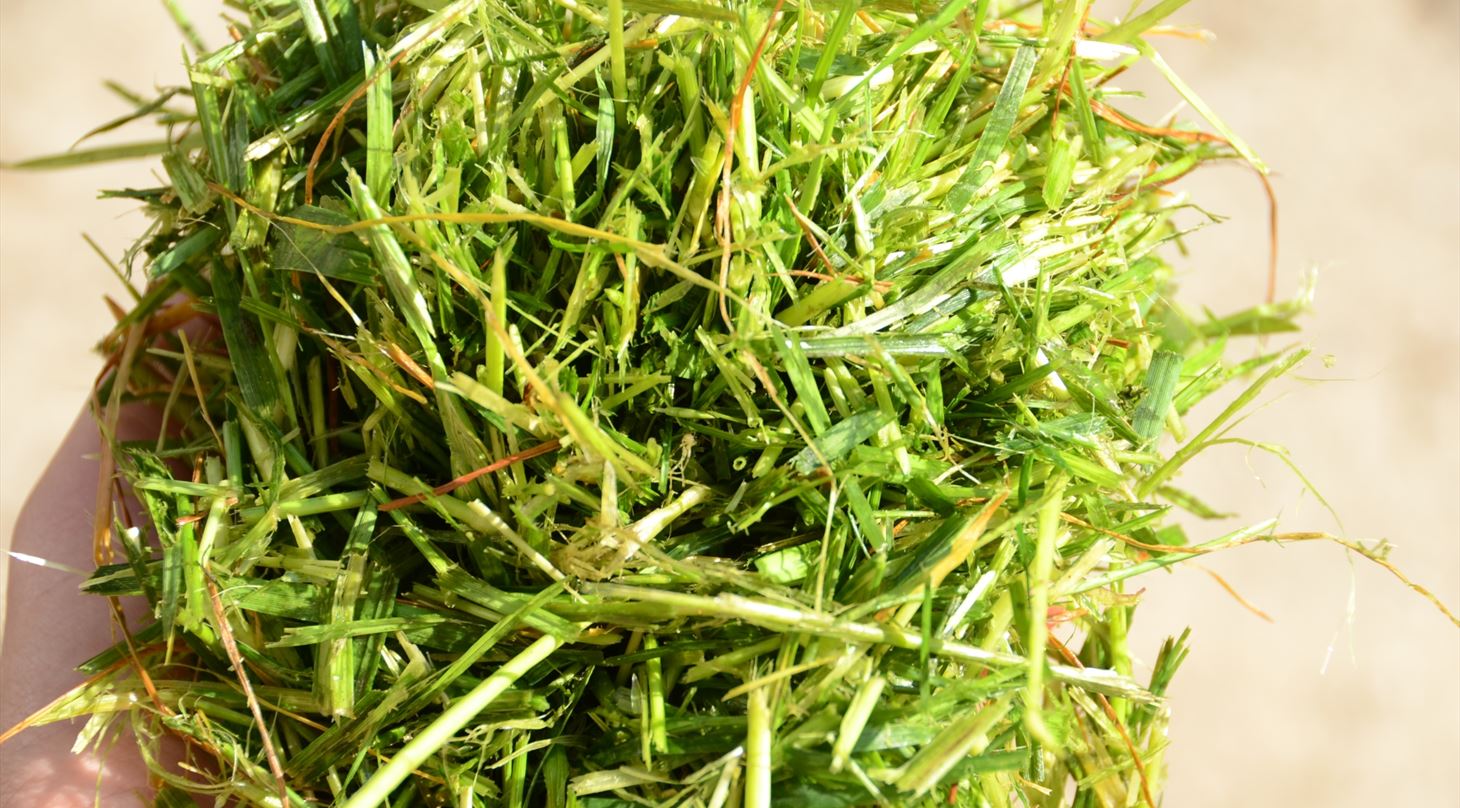 Characterisation of biobased resources
Various sorts of biomass are fundamental for the biobased society, and production and utilization of biomass will become of increasing importance for further development of bioeconomy and circular economy.
An important issue in bioeconomy is that biobased resources should be utilized most efficiently, i.e. giving the highest possible value. Bioresources can, however, be used for a large range of purposes and, therefore, it is important to explore the possible applications of a certain biomass or biomass fraction.
Specialized expertise supplemented with various analyses of the biomass in question can lead to knowledge regarding the constituents in the biomass and guidelines for what the biomass may be used for – whether it is most appropriate to use it for high value compounds, proteins, fibres, energy and/or fertilizer etc.
Danish Technological Institute has expertise within characterisation of biobased resources, and we can help analyse the quality and possible applications of various biobased resources.
How can Danish Technological Institute help you?
Evaluation of the quality and possible application of a given biomass, based on existing knowledge
Choice of relevant biomass analyses to discover the quality and characteristics of a given biomass
Performance of biomass analyses (internally or externally)
Interpretation of results from analyses and evaluation of possible applications of the biomass
Support in development of biobased productions and products
Advice regarding production, handling and storage of biomass aimed at optimizing the biomass quality for a given production.
Cases
Experiments with switchgrass, project for CEBI Invest, Langeland, Denmark. Including measurements of quality of switchgrass biomass for biogas production.

Report: Experiments with switchgrass (report in Danish)
BioValue SPIR, project for Innovation Fund Denmark. Including measurements of components in silage and quality of silage for biogas production.
BioFactory, Innovation consortium for Innovation Fund Denmark. Analyses of protein, omega3, colorants, flavonoids, phytoestrogens, CBD/THC, salidroside and rosavin for development of ingredients and dietary supplements. (Link in Danish).
Partnership for the use of residual products from plants. Analyses of artemesinin, coumarins and CBD/THC. (Link in Danish).