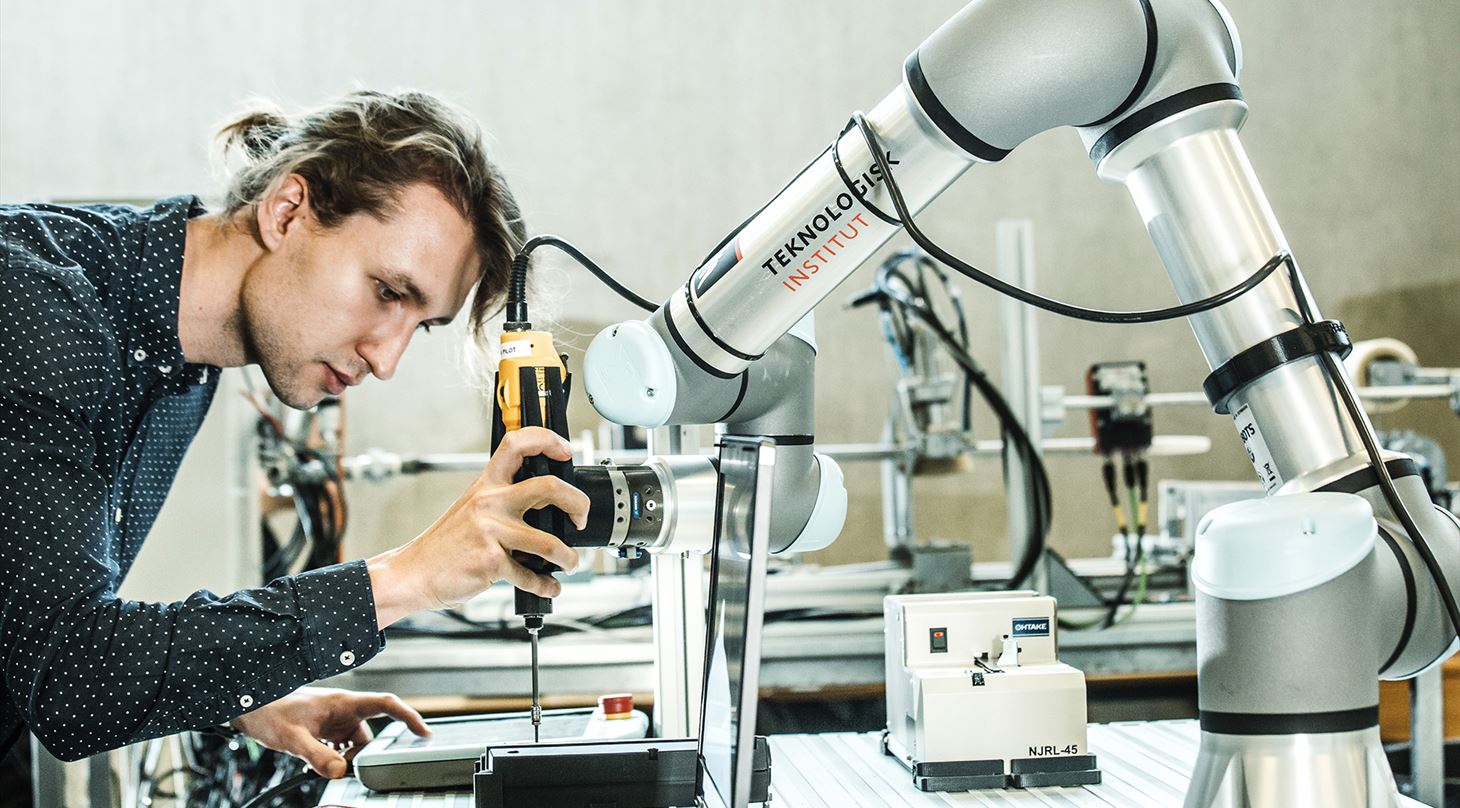 Cobots can create job satisfaction - but safety is a barrier to proliferation
More and more companies are drawn towards the benefits achievable by implementing cobots -- robots that can work side by side with humans. The benefits typically include rapid implementation, space savings in production, increased productivity and being free of large, expensive safety shields. But those are not the only gains. A new study shows that the collaborating robots also have a positive effect on job satisfaction in production companies.
The study - conducted by the Danish Technological Institute (DTI) in collaboration with the Danish Industry Foundation, Aarhus University and the University of Southern Denmark - shows that companies that have acquired a cobot find that employees have flourished and become more satisfied. In addition, it has become easier to attract skilled labor.

Safety as a barrier
The market for collaborative robots - also known as cobots – already beginning to grow sharply and is expected to round 600,000 units annually in 2027 - an expected growth of 5,700 percent according to ABI Research.
But before you can really start exploiting the full potential of a cobot, the study found some potential barriers that you need to be aware of.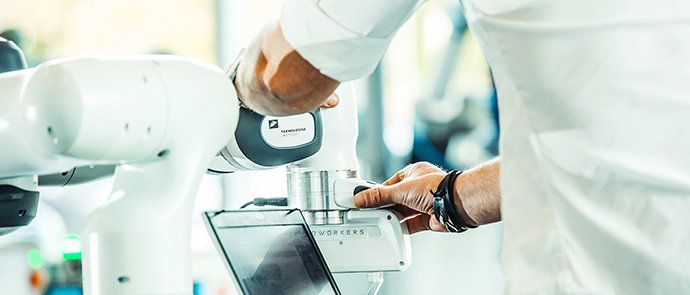 Lack of knowledge about the technology and its business potential, lack of finances and lack of competencies in the field that can create obstacles for companies.
- We can confirm that especially small and medium-sized companies lack knowledge about the potential and the opportunities associated with putting this new type of robot into action, says Kurt Nielsen, who is centre manager at DTI.
Especially for those companies that have already bought one or more cobots, the safety around these robots can also create challenges.
- It is probably there that we have been most challenged. You just have to be sure that you really know the legislation and safety before you can really get the most out of a cobot, says Jakob Pedersen from BM Silo in Tvis near Holstebro, which is one of the companies we interviewed.
Several of the companies in the study have asked for a standardization within cobot safety when it comes to the possible obstacles - that is, a kind of safety toolbox.

A common misconception
Although there are a lot of benefits to making a cobot part of the workforce, there is still a lot of untapped potential in cobots waiting to be realized. And that is the potential that DTI wants to utilize through their Cobot Lab in Odense.
- In Cobot Lab, we help Danish companies to develop and test new, innovative cobot solutions. Companies gain knowledge and hands-on experience with collaborative technologies - before investing in the equipment. We find that these test courses increase the chances of creating successful robot solutions for companies, says business manager Mads Mathiesen from DTI.

- It is a common misconception that a collaborative robot is, by definition, safe. Safety depends a lot on what you attach to the robot and where and how it operates. We help companies based on a concept that we call "safe by design" which involves thinking about safety from the very beginning. This holistic way of thinking is important so that you do not end up finding problems after the robot is installed and having to make an often very expensive emergency fix, he adds.

The return is visible
Once safety is in place and companies can seriously begin to exploit the full potential of the cobot, it's not just that those already employed flourish. Several of the companies that have participated in the study also say that the cobot is helping to attract new skilled labour.
- We see cobots as a means of developing and educating people. And as a means of attracting new talented apprentices, says Daniel Primdahl, technical manager at BM Silo.
- The robots help to give the experience an extra layer. When we can offer the apprentices the chance to try these cobots, we add an extra dimension to their otherwise standard education.