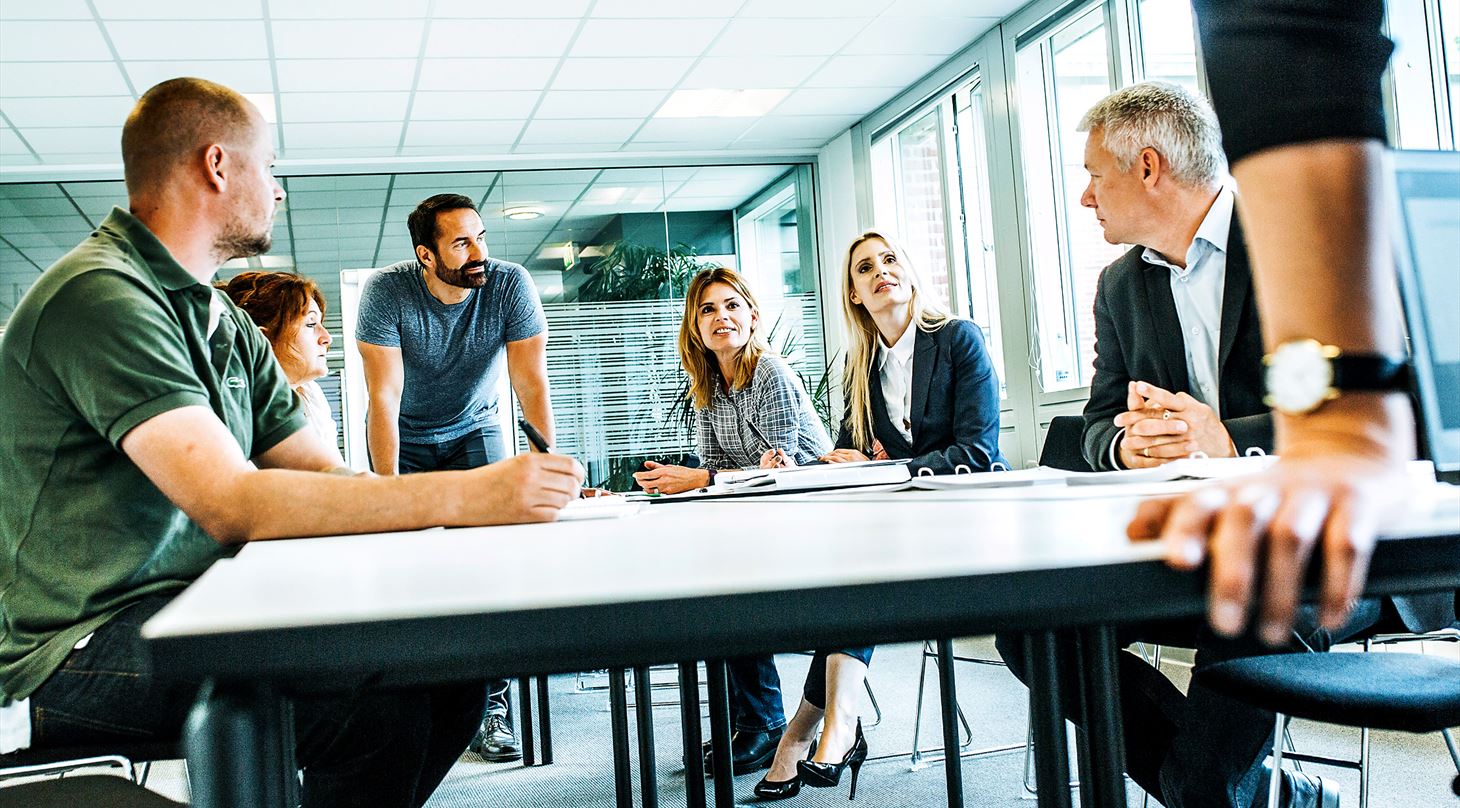 Company Courses
If your company has more people with the same need of training, a course customized for your company could be the right solution.
Match Your Needs
With a customized company course from Danish Technological Institute, your company will benefit from the following:
Educate serval employees at the same time
Have a customized course adapted to your specific needs
Choose the time and place that suits you best
Achieve financial savings
Create a collective understanding
Receive an Offer
Do as hundreds of other companies that use Danish Technological Institute for training. Contact us to learn more about the possibilities of company courses and receive a non-binding informal offer about how we can help you.
Contact Us Today
Phone: +45 72 20 33 10
E-mail: kurser@teknologisk.dk
Large Selection and Great Experience
Danish Technological Institute has provided training to the Danish business community since 1906, and has 110 years of experience training. Each year more than 15,000 people participate in our events covering a wide range of more than 900 courses, educations and conferences within IT, Project Management, Personal Development, Energy, Construction, Productivity, Quality, Food, Leadership and Management, Communication, Sales, Marketing, Human Resource, Law and Economics.
"The good thing about the course was in particular that there was used actual cases and issues as examples during the course. You clearly felt that the course was customized to our specific needs, since the content was based on factual things and not just a theoretic scenario."
- Tom Vendelev Jorgensen, Director, TOMS
Knowledge That Works
One of the Danish Technological Institute many strengths is to create real learning. Our 300 different instructors cover a wide range of subjects, and with a customer satisfaction rate at 4,4 out of 5,0 the quality is always in focus.
A Wide Range of Options
We strive to create the best environment for our participants' learning, and offer a wide range of options to ensure the best possible learning experience:
Flexible learning programs
Online courses and webinars
Self-studies
Coaching and personal learning conversations
Evaluation and monitoring