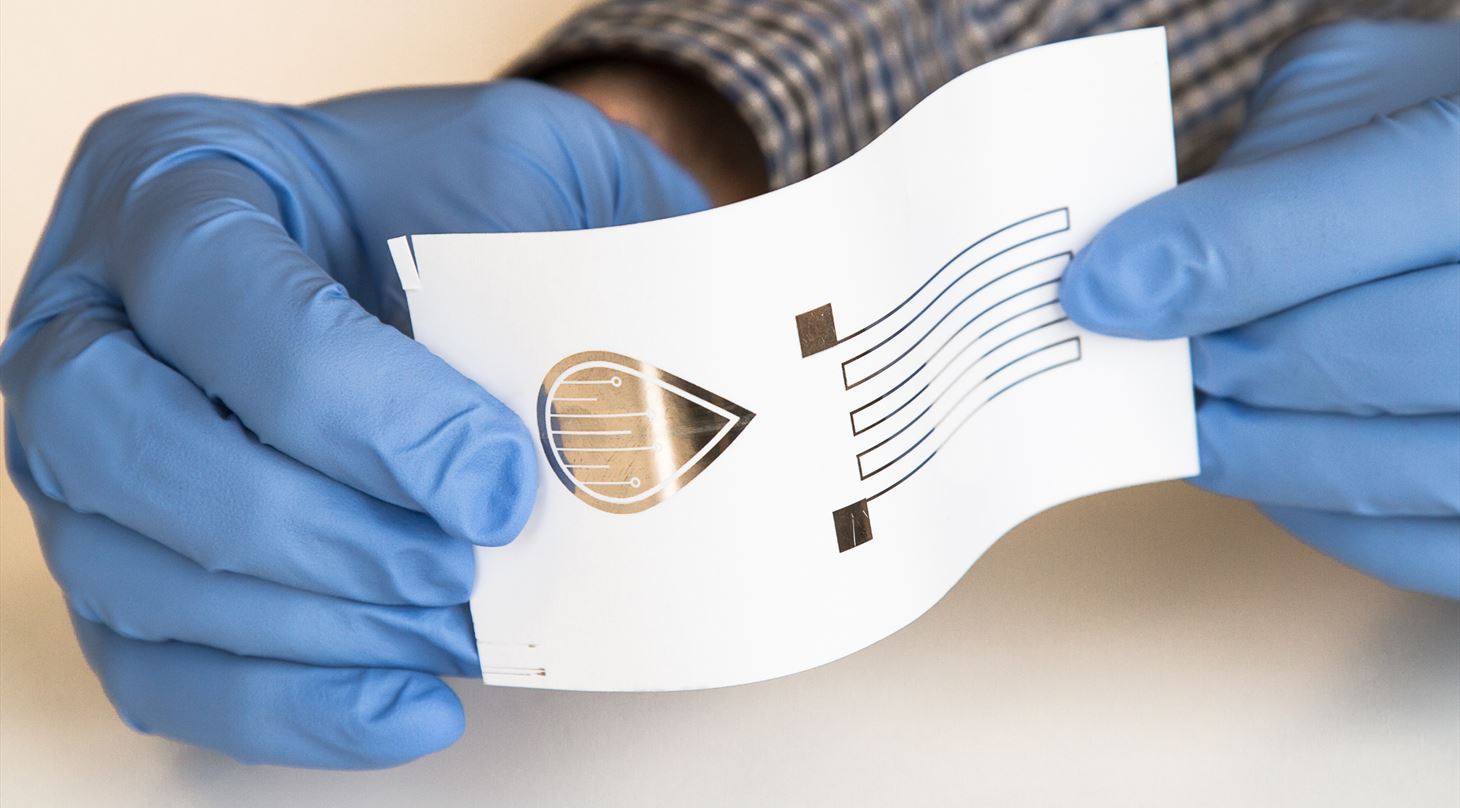 Digitally printed components and ink testing in 2D and 3D
We have acquired the F-series digital printing platform from Ceradrop. The platform contains inkjet and Aerosol Jet® printing technologies, NIR and UV curing and finally optical and electrical testing. The platform can prototype and pilot produce smart products as well as test and validate conductive, ceramic, magnetic and semiconducting inks and pastes.
We perform ink testing, prototyping and pilot production of 3D smart products with our newly acquired digital deposition platform. The Ceradrop F-series combines up to four different deposition materials with two different digital technologies, Inkjet and Aerosol Jet. The tool has built-in curing stations, NIR and UV, for complete automated processing as well as both optical and electrical testing capabilities.

Examples of smart products we are ready to develop:
RF-ID systems
Multi-layered flexible printed circuit boards
Textile based electronics and sensors
Flexible sensor systems
Flexible batteries

Specifications:
Optomec Aerosol Jet® digital printing system for pastes
DMC disposable print heads for ink testing and prototyping
Industrial ink jet print head for pilot production
NIR and UV curing stations
Multi-material printing (up to 4 inkjet and 1 aerosol jet heads)
In-line optical and electrical quality control (4pp)

Cooperate with us
If you have an idea for a new product or process or a new way to optimize these you can work with us on a developing project.
Developing projects can be funded through Innovation Fund Denmark or Horizon2020 projects.
We believe that the best solutions are created together with other companies. Therefore, we are happy to help you apply for funding for your developing project.

Just give Zachary Davis a call on +45 7220 2507 or send him an e-mail on zjd@dti.dk