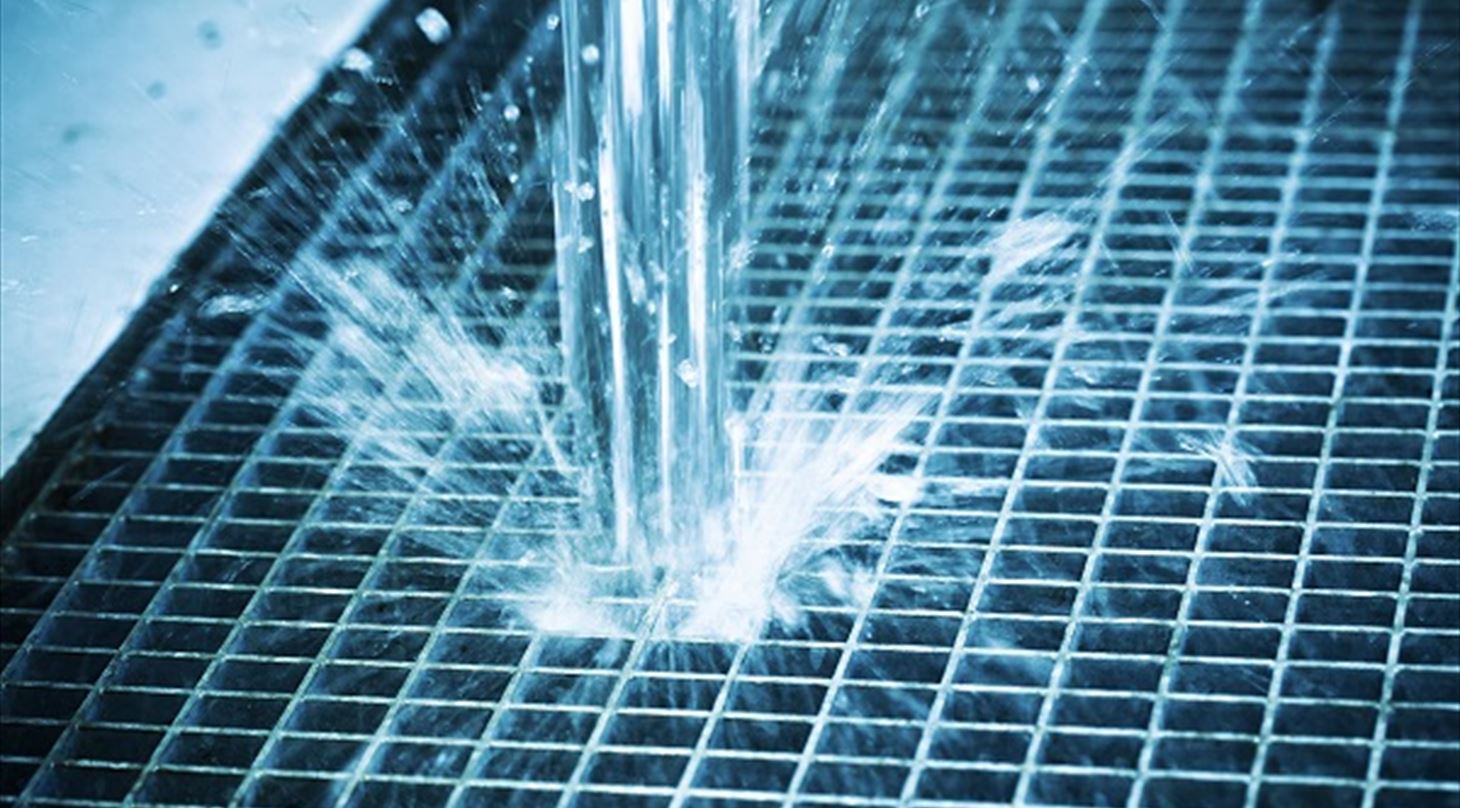 DMRI Water Saving Boost - based on Success Fee!
It is time to act – there is money to be saved!
If you use more than e.g. 180 litres of water/pig or 700 litres of water/cattle – Then you have an excessive consumption!
DMRI possess extensive experience and knowledge in how to reduce water consumption without affecting the product quality. We have assisted the Danish meat industry for more than 40 years in optimizing their water consumption.

The economic potential depends on many factors – in cooperation with you, we will define the potential. At one of our clients, it meant savings of EUR 775,000 annually for a medium sized production.
Knowing the True Cost of Water
The thing with water is that it is not just water! It is also energy, a contaminant risk, a risk to product safety and much more.
Do you know the True Cost of your Water consumption, and do you know the potential water savings?
We believe in our competences and in our approach and are ready to save water and energy together with you – based on a success fee!

Figure 1.
The average True Cost of Water is of course dependent on the distribution of the consumption between cold, 45°C, 60°C and 80°C water and the cost of heating etc.
Where is water used?
We investigate "Purposes" and "Areas" – and the DMRI 4R systematic approach makes sure that we provide the results.

Figure 2.
The DMRI 4R systematic approach.
Purposes
Process water
By-product treatment
Cleaning (Facility, Staff, Animal)
Areas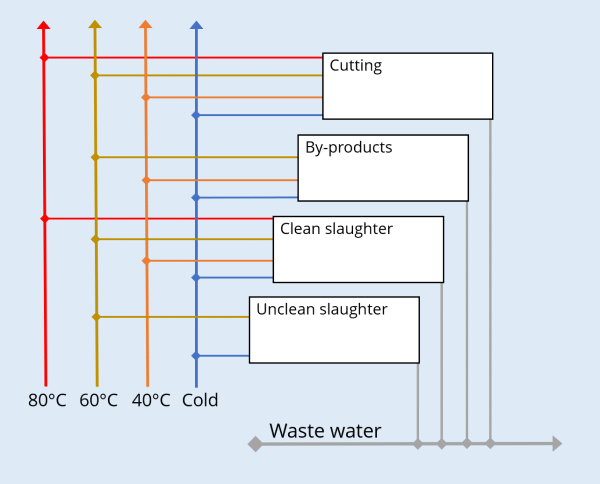 The Water Saving Boost service comprises proposals for alterations, supervision, training & coaching and implementation of a Follow-up system monitoring the KPI's. The Water Saving Boost project runs for 12 months.
The approach and working plan for the Water Saving Boost: