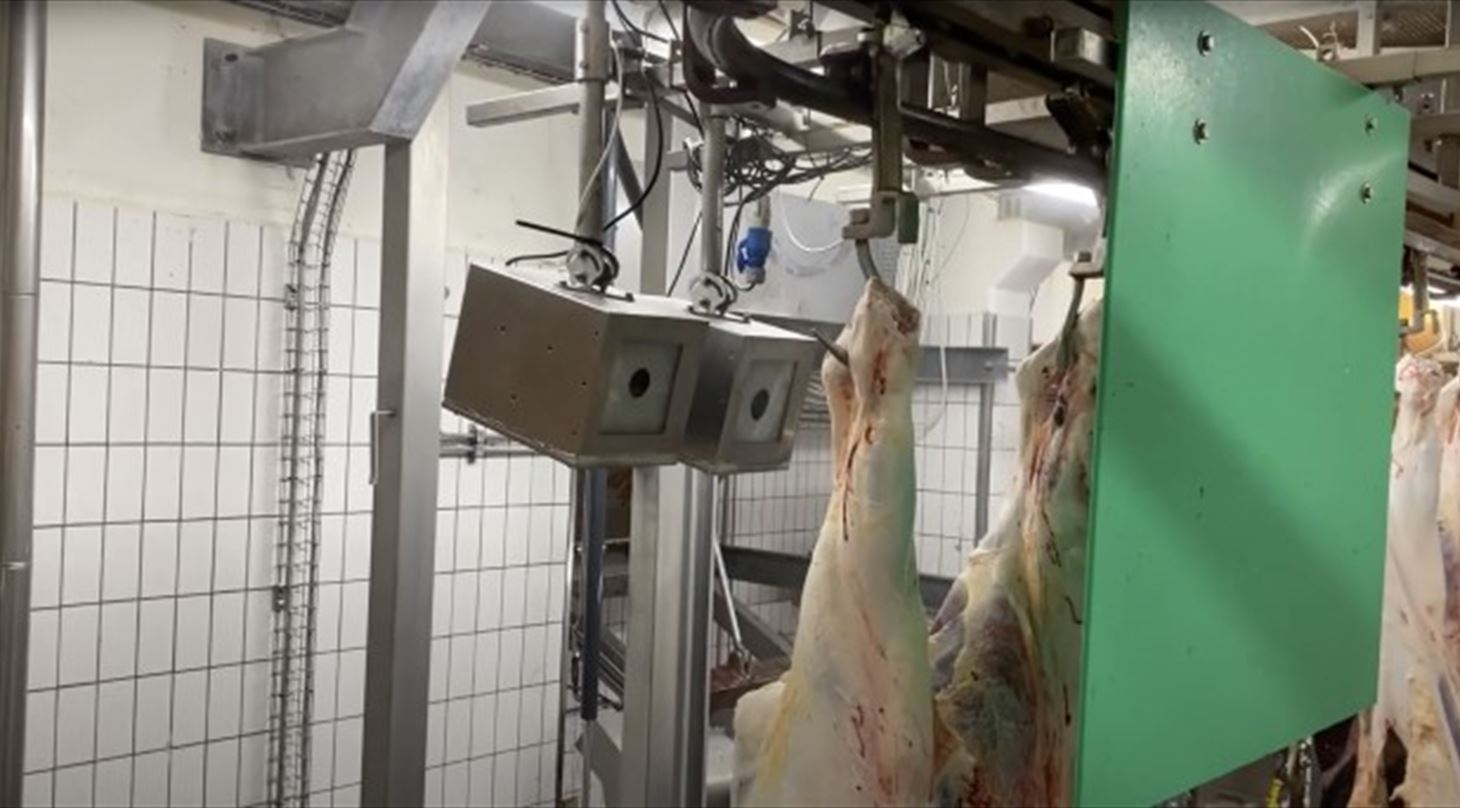 DPM Beef AI Surface Checker
Ensure easy removal of surface contaminations by using the AI Surface Checker vision system.
A trained eye is needed to inspect the surfaces of large beef carcasses on the fly at the slaughter line. By digital process monitoring (DPM), the AI Surface Checker assists by pointing out even the smallest unwanted contaminations. Thereby the contaminations can be removed fast and efficiently.
AI Surface Checker offers
2 camera system monitoring, e.g. both hindlegs
Detection of faeces and other contaminations (dark grease, dirt) to be removed
Low frequency of carcass re-inspections
Documentation and statistics of process errors for continuous improvement
Less operator fatigue
Consistent assessment of contaminations independent of operator
High level of food safety
Download the product sheet and learn more