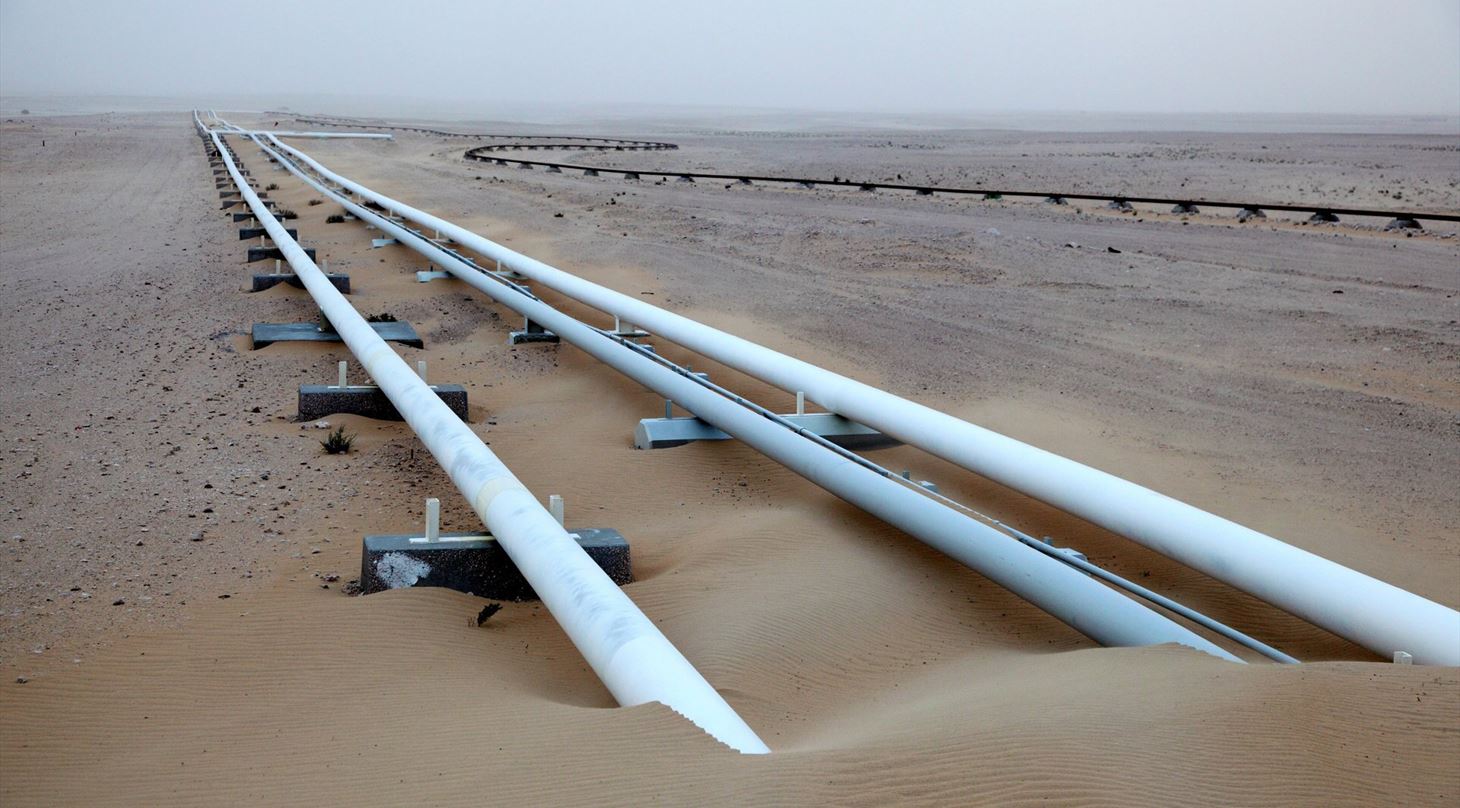 DTI commences cooperation with Kuwait companies to solve microbiological challenges in water systems - 2017
Worldwide, microbes have a significant impact on oilfields by causing souring of reservoirs, corrosion and fouling of installations, and reduction in oil quality and production rate.
Injection water systems used for pressurizing oil reservoirs, thus supporting the oil production, are particularly affected by detrimental microbes. The consequences lead to substantial repair costs for oil companies, increased need of interventions and application of chemicals to restore production.
Kuwait Oil Company (KOC), Kuwait Institute for Scientific Research – Petroleum Research Center (KISR-PRC) and Danish Technological Institute have now initiated a cooperative project to solve microbiological challenges in Kuwait water handling systems and thereby improve operations. The project combines the expertise of DTI on DNA technologies for oilfield applications, KISR's strong experience with deployment of new knowledge and technologies for public and private sector clients in Kuwait, and KOC's experience from operating some of the largest onshore fields in the world. The aim of the project is to develop and implement new solutions for managing microbial challenge, thus reducing the need for costly maintenance while prolonging asset lifetime.
"DTI is an innovative provider of services and commissioned research specializing in the handling of microbiology in oil systems. Together with KISR-PRC, Danish Technological Institute will play a key role in developing and implementing new technologies for the immediate benefit of KOC and, in time, the oil industry in other Middle East countries. We look forward to a fruitful collaboration with KISR-PRC and KOC on this flagship project," says Vice President Sune Dowler Nygaard, Danish Technological Institute.
The duration of the project is 15 months, and it combines field sampling with detailed laboratory microbiological investigations.
For further information, contact Business Manager Ketil Sørensen, DTI, kes@dti.dk
Background information
Over the last 14 years, Danish Technological Institute has applied DNA technologies to increase the understanding of implications of microorganisms in oil and gas production systems. In addition, DTI has developed solutions that can help oil and gas operators diagnose, monitor and mitigate the negative consequences of microbial activity.
Kuwait holds the fourth largest oil reserves in the world. KOC manages the production and export of oil and gas from Kuwaiti oilfields. Currently, KOC produces more than 2.8m barrels per day and strives to increase the oil production in the next few years.
KISR-PRC leads and partners internationally to develop, deploy, and exploit the best science, technology, knowledge, and innovation for the benefit of the public and private sector in Kuwait.