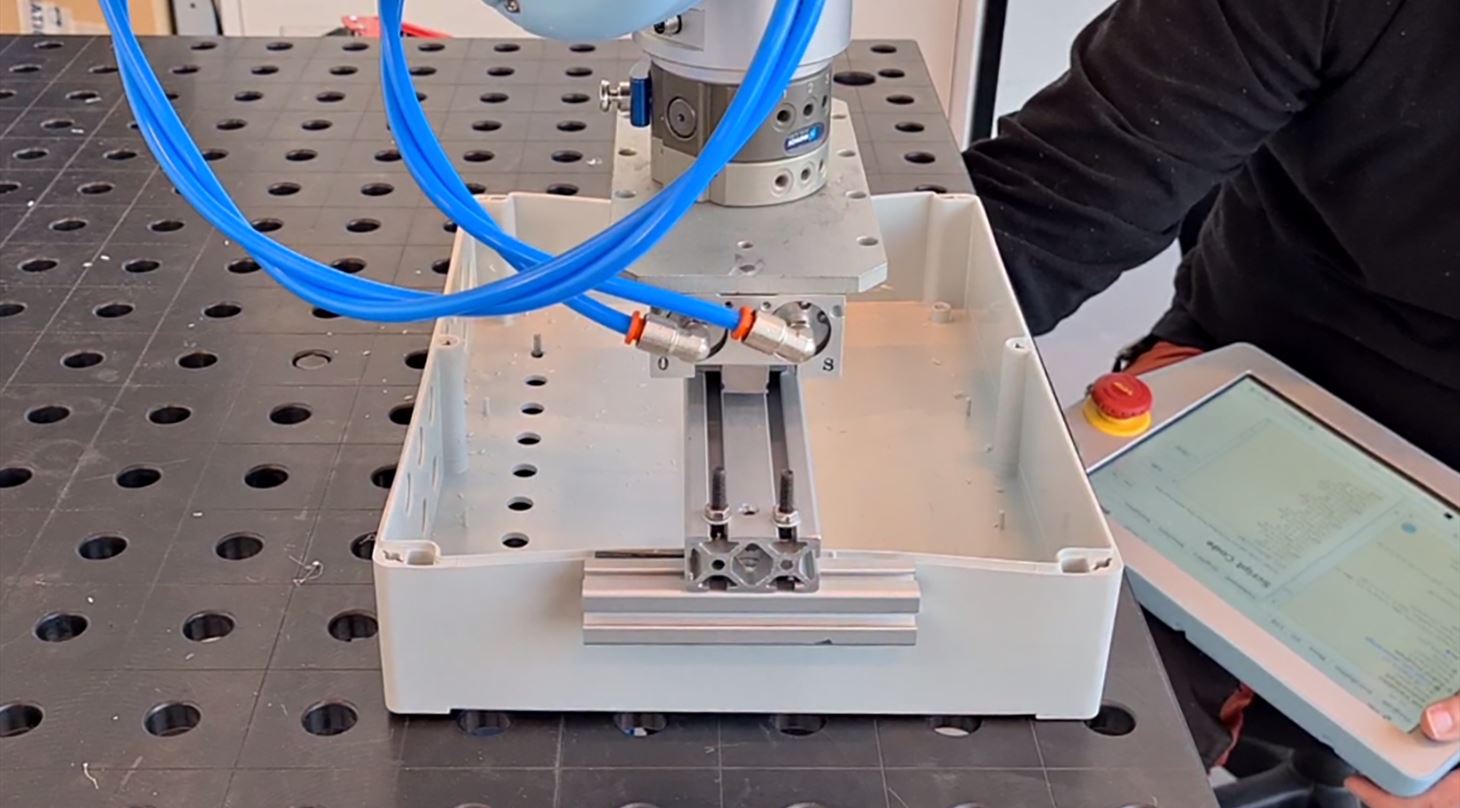 Flexible and precise robot solution was the way forward for Danish company
In a MADE Demonstration project, the Danish Technological Institute (DTI) has shown LS Control that their dreams of flexible and precise milling of plastic cabinets using a robot were realistic.

They make large holes, small holes, holes with threads and holes without, circular holes and square holes, holes for buttons, lights, screens, or something completely different.
And it is precisely these holes that we will return to later.
The danish company LS Control has supplied electronics for control, regulation and control to other companies since 1969. But in a market that demands more and more, they wanted to see if a collaborative robot - a so-called cobot - could make their production easier.
Therefore, LS Control became part of a MADE Demonstration project, where together with DTI they investigated whether it was possible to get a cobot to mill the holes in their plastic cabinets.
- We went into this project to find out if this milling, which we currently do manually, could be automated. And DTI showed us that it could, says Jens-Erik Hegelund, who is production and quality manager at LS Control.
No dead end
Many production companies in Denmark use traditional robots which are incredibly good for tasks which are highly repetitive. They are largely used for mass production, where the products are identical and do not have much variation.
But it is not only traditional industrial robots that can help production companies. In fact, robot technologies can also be flexible and collaborate with people on the production floor.
This is exactly what DTI senior consultant, Karsten Ahrentsen, demonstrated in the MADE Demonstration project at LS Control.
- The demonstration project confirmed for us that this is a workable approach. Now we have the bit between our teeth and want to move on with it, because it was not a dead end, says Jens-Erik Hegelund.
Precise holes
Flexible robots are gaining ground in more and more production companies because there are higher requirements for different variations of the same product type and hence a higher variation in production.
LS Control needed a robot that could take a plastic cabinet, cut out holes of different sizes and shapes, and then put the cabinet down again.
- We made a simple pilot cell with some simple instructions for the robot. It showed us that we could actually do this well with a collaborative robot arm, says Karsten Ahrentsen and adds:
- With flexible production and parametric programming, the robot could perform the varied work tasks. The robot arm grabbed the plastic cabinet and guided it around the cutter, so it was the robot and the cabinet that moved and not the tool itself.
In this way, you could use the same cutter for all kinds of holes - both large, small and rectangular.
- We found out that it can be done, and it created great joy. We had never done it ourselves because we do not have the opportunity. It simply requires too much knowledge and experience. So it has been a huge advantage for us to be part of this MADE Demonstration project, says Jens-Erik Hegelund.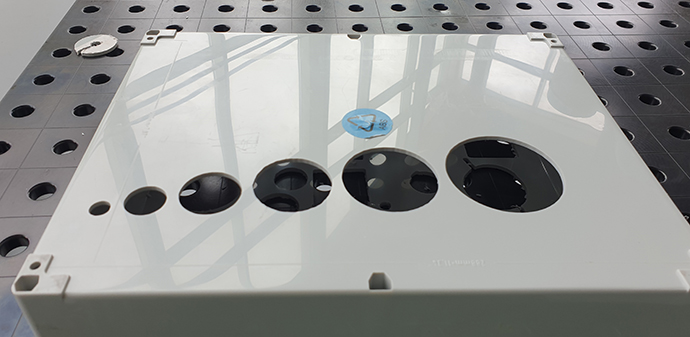 One robot for several tasks
At LS Control, machining is not done every single day, and therefore it makes sense that the robot cell was flexible and could be moved around to different parts of the production.
- We only do this kind of work about two days a week, and therefore it was a great advantage that the collaborative robot could be moved from one work task to another. In this way, we can create more tasks for it in the future, says Jens-Erik Hegelund.
The MADE Demonstration project was made possible by funding from the Danish Industry Foundation.