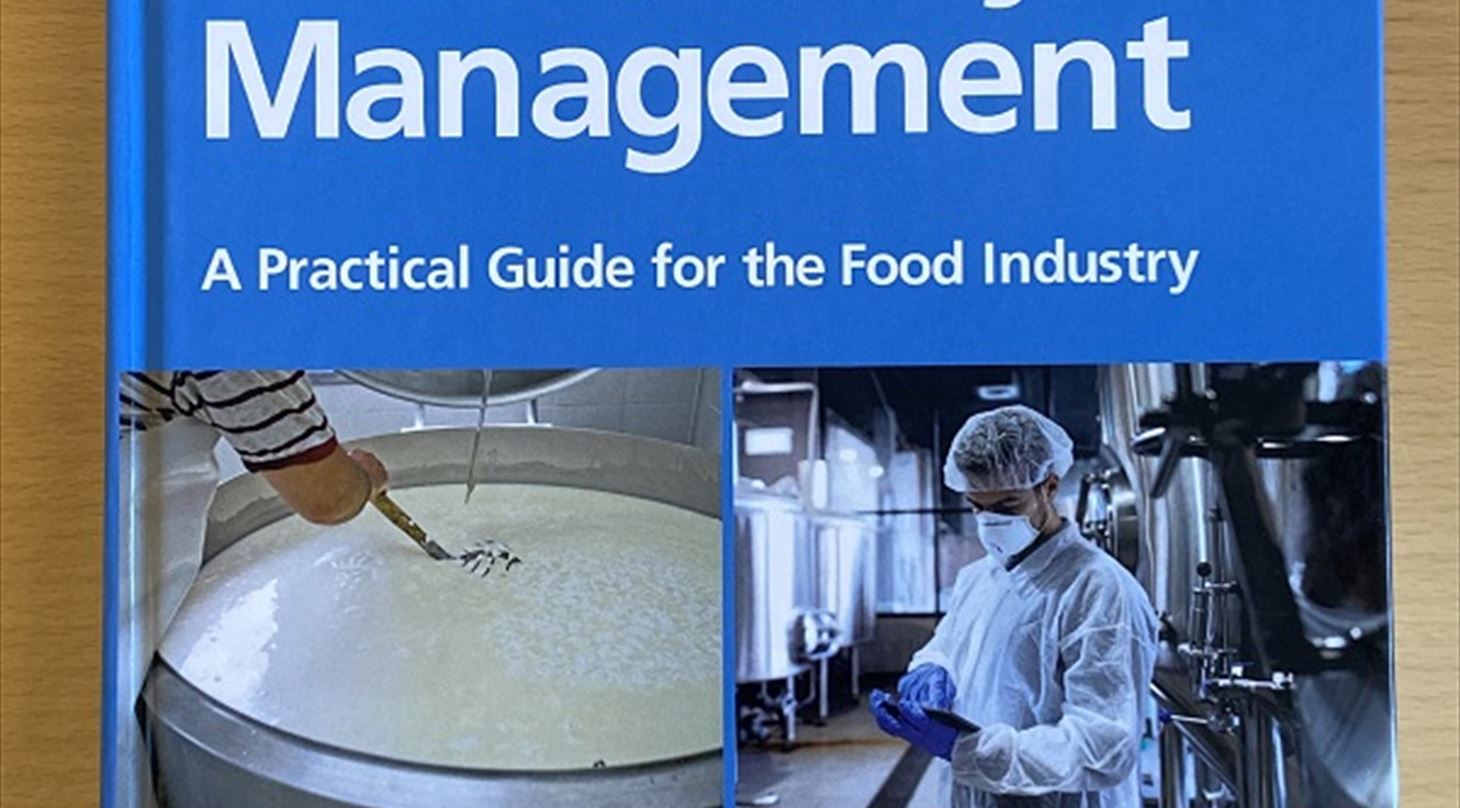 Food Safety Management - new book
Shigella, Yersinia, Giardia - in another reality, they might have been pretty names for adorable little girls. But they are not.

They are examples of causing agents of foodborne illnesses that, as we all know, are quite the opposite of pretty and adorable.
Food professionals are super-heroes who spend every day making sure that the food we eat is safe and delicious. This is no easy task, so it is no surprise that the 2nd edition of 'Food Safety Management – A Practical Guide for the Food Industry' weighs 3.3 kg and consists of 1126 pages.
'Food Safety Management – A Practical Guide for the Food Industry' is a cornucopia of knowledge, covering nearly every corner of food manufacturing, from risks and controls in the food supply system over processing technologies, food safety assurance systems, sustainability, and ethics.
As the editor Yasmine Motarjemi writes in the preface, 'the book aims to be a practical resource for the education and training of present and future food safety professionals working in the food industry or have governmental roles, such as food inspectors or auditors verifying food operations. The book intends to give an overview and integrated perspective of food safety management, including risk and control measures for various categories of foods'.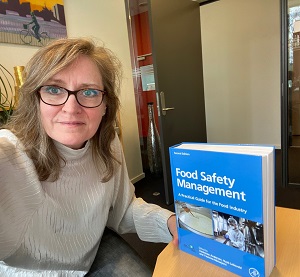 Author from Danish Technological Institute Gry Terrell:
I have had the pleasure of working with Prof. Marta Hernandez-Jover (Charles Sturt University, NSW, Australia) on the chapter covering meat and meat products. In this chapter we go through the meat related hazards (physical, chemical, and biological) and the illnesses they can cause.
We cover how these hazards might be controlled at various stages of the meat chain by prevention, elimination, or preservation. Other factors influencing food safety are included and finally regulatory requirements and the growing role of 3rd party certifications are discussed in depth.
2nd Edition - March, 2023
Editors: Veslemøy Andersen, Huub Lelieveld, Yasmine Motarjemi
Hardback ISBN: 9780128200131