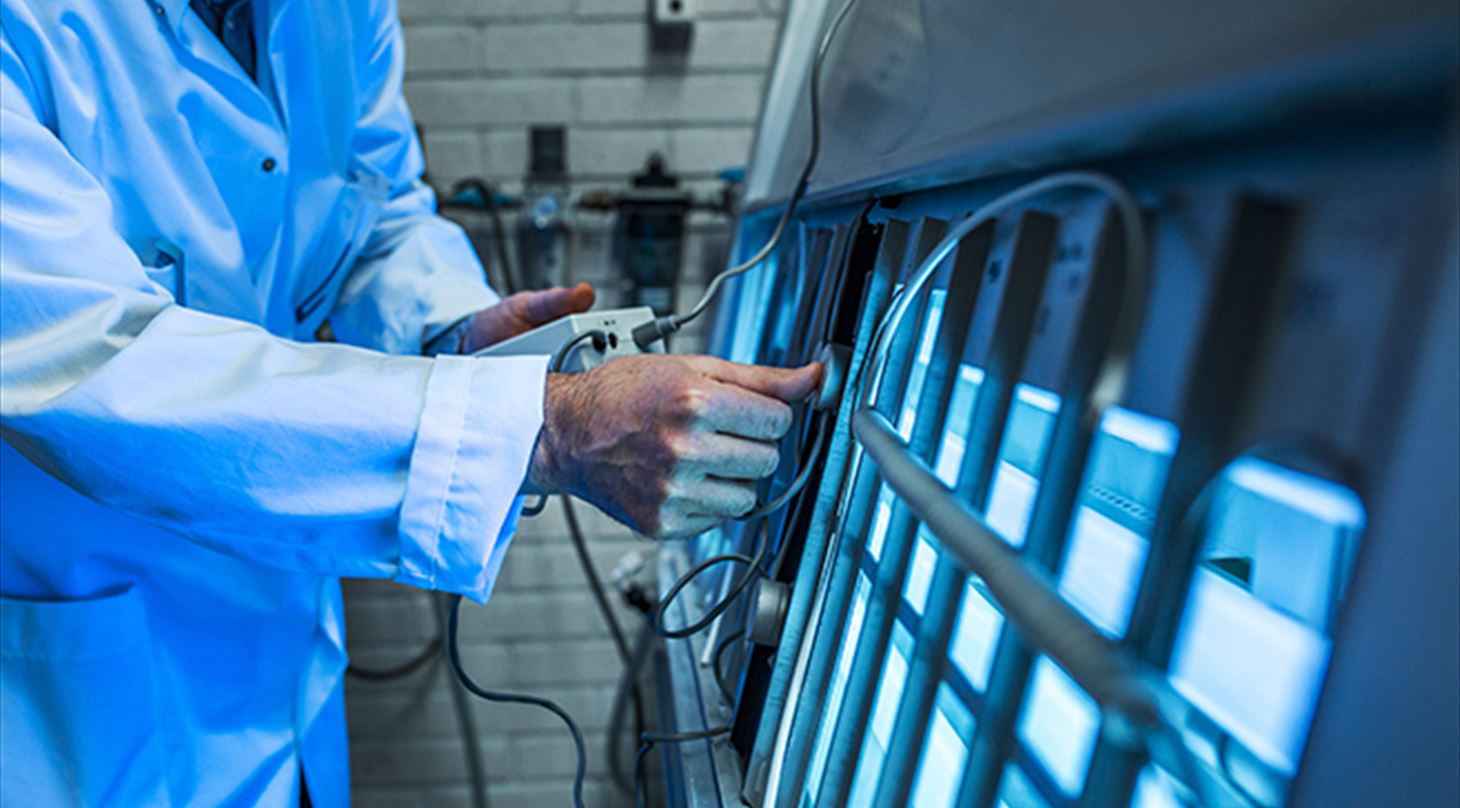 Light measurement
UV-light has enough energy to affect e.g., the production of medicine or the work environment as it can damage the eyes. At Danish Technological Institute we can measure the amount of UV- and Visible light in your production and workplace.
Light is electromagnetic radiation and consists of photons with a certain energy, depending on its wavelength. Visible light is usually defined with a wavelength between 400-700 nm. UV-light has a smaller wavelength than visible light, which means it has a higher energy. UV-light is often divided into three sub-categories with different wavelengths:
- UV-A (315-400 nm)
- UV-B (280-315 nm)
- UV-C (180-280 nm)

The Danish Technological Institute can assist you with the following activities:
• With a calibrated spectrometer we can measure the intensity per area as a function of wavelength.
• We measure energy per area.
• We can measure the spectra from 250 nm to 1000 nm
• We can measure in your production
• We can also calculate LUX, where the eye's perception is considered
• Transparency of UV- and visible light in materials