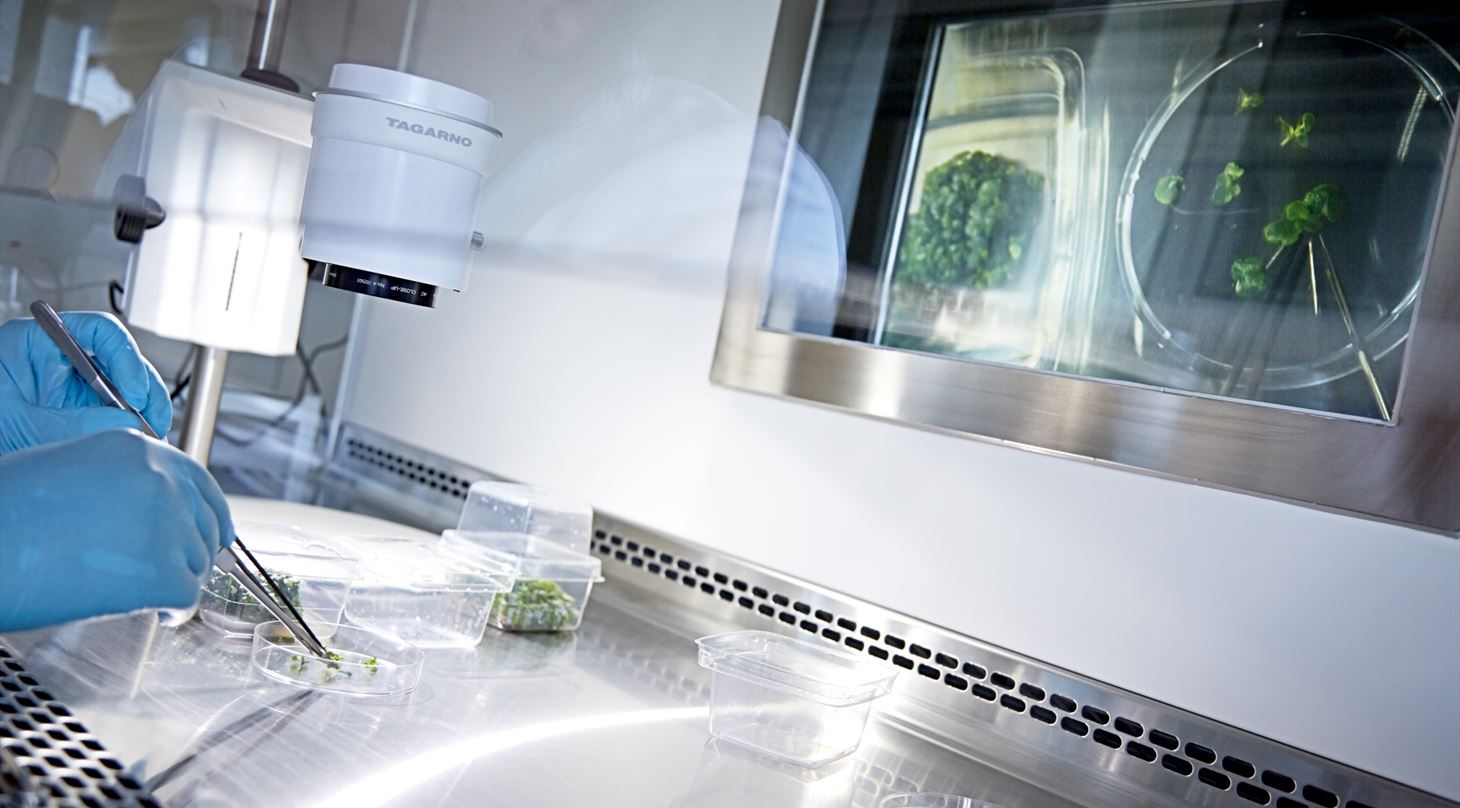 Medical Cannabis genetics and cultivation technology
Danish Technological Institute in Taastrup has been approved by the Danish Medicines Agency for the cultivation and handling of Medical Cannabis in order to be able to help other companies with approval under the development scheme in their development work with the Cannabis plant.
At Danish Technological Institute in Taastrup, we have many years of experience with cultivation and propagation of new plant cultures, plant breeding and implementation of new greenhouse technology for monitoring and managing cultivation and growth parameters.
What can Danish Technological Institute do for you?
Establishment of Cannabis greenhouse production under GAP and implementation of quality systems.
Optimization of cultivation in the greenhouse and closed room, focusing on increased production of CBD, THC and other.
Development and application of plant breeding methods
Development of protocols for Cannabis cultures in vitro
Genetic analyses
Energy optimized Cannabis production
Plant disease analyses and monitoring of the plant health status