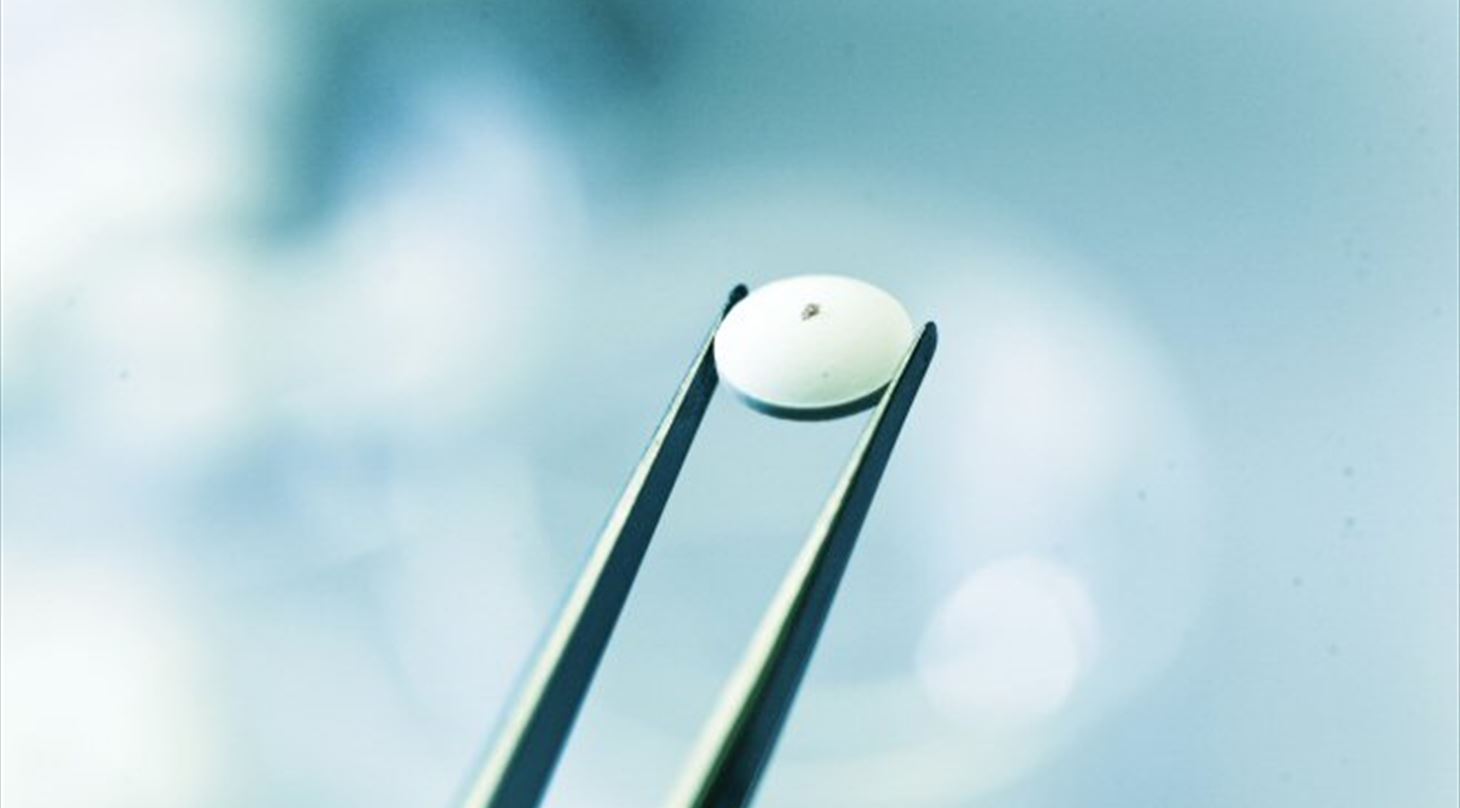 Microstructure and elemental analysis - Scanning Electron Microscopy
At the Danish Technological Institute, we offer SEM/EDX (Scanning Electron Microscopy) examinations on all types of solid and soft materials.
These examinations can identify and visualize the micro/nano-structures of materials, as well as determine the elemental composition at points down to approximately 1 x 1 µm, and in some cases, even in individual nanoparticles.
As a customer, you are always invited to participate in the examinations. Our experience shows that this provides the most optimal conditions for a good collaboration and a satisfactory solution to the task.
We have over 20 years of experience in advanced material examinations, including SEM/EDX. We have been audited and approved for this type of examination by several of the largest pharmaceutical companies in Denmark.
Our mailing address for receiving material samples for analysis:
Danish Technological Institute
Nanoproduction and Microanalysis (C033)
Attn: Kathrine Bjørneboe (KBJ)
Gregersensvej 1, DK-2630 Taastrup
If you have any questions about our methods, please feel free to contact Kathrine Bjørneboe at 7220 3305 or kbj@teknologisk.dk.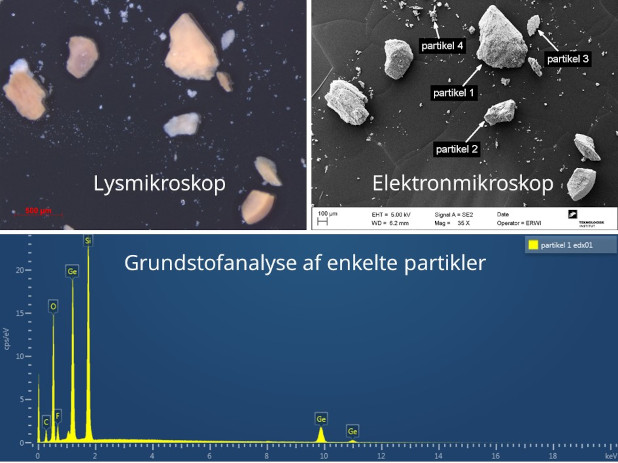 How can the Danish Technological Institute assist you?
Through SEM/EDX examinations, it is possible to:
Visualize and document surface structures on a micro/nano-scale.
Determine the distribution of micro/nano-particles within a material.
Map air voids or foreign particles beneath the outer surface of an object.
Document and visualize the morphology of particle samples, including tendencies for agglomeration.
Map the elemental distribution of cross-section samples or surfaces.
Identify unknown samples (materials, particles, coatings) based on structure and elemental composition.
Determine the thickness of nano/micrometer-thick layers on surfaces.